Architect, designer, champion of quality and lover of the Swiss; best known for the Skihaus and listed 'Wildwood'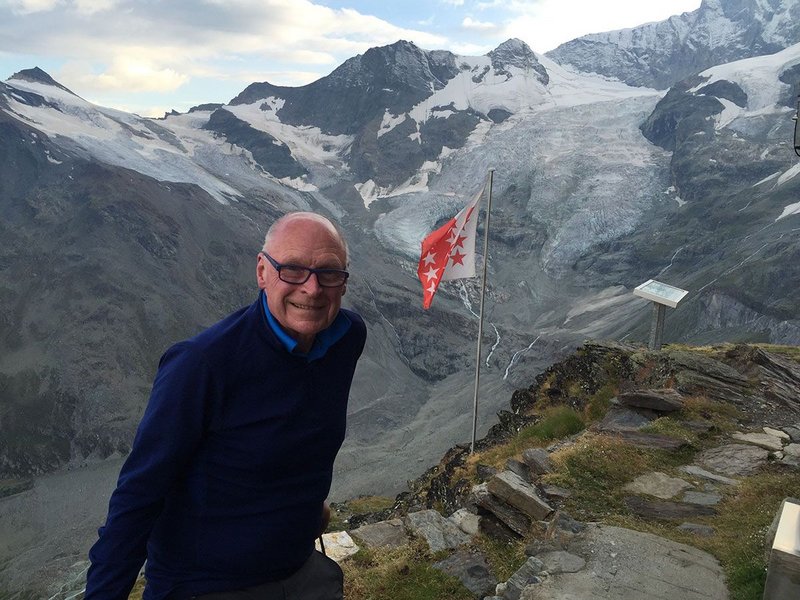 Richard and I recently discussed that his untimely departure was not on the script when I met him 30 years ago. I was 23 when I started working with him in 1989. I had seen an article about him in the Architectural Review that May. On the cover were the words 'Up and Coming in England'. I immediately rode by bicycle over to his studio on Golden Square and asked for a job. I was employed as the most junior member of staff.
It has been an amazing 29 years, he sharing his life and making mine. Having twice left, I rejoined Richard when he became a professor at the TU Munich. We met Stephen Cherry in 1999 and together decided to start HCLA (Horden Cherry Lee Architects) as partners.
From the AA Richard worked from 1975 at Foster Associates before working for Farrell, Grimshaw and Spence and Webster. He set up his own firm in 1985. He is perhaps best known for his tiny 'Skihaus' portable Alpine hut positioned by helicopter. But early on he came second in the controversial 1980s Grand Buildings competition on Trafalgar Square while other projects included Eland House in Westminster, the Queen's Stand at Epsom racecourse, and the Chilterns factory for Ercol furniture.
In February this year Richard was diagnosed with lung cancer caused by asbestos. His daughter Poppy called right away to tell me what was happening and when I arrived in Poole Richard looked very poorly. He said: 'Billie, it's the architecture that is killing me.' The next day Richard was moved to Forest Holme Hospice. The improved environment, and his room with balanced light, air and the sound of water, lifted his spirits. His condition suddenly worsened in September and he died in hospital on 5 October.
Richard practised as an architect, designer, champion of quality and lover of the Swiss. He made a beach buggy when he was younger, and once stole the girlfriend of Tony Blackburn. Richard talked about how we are all here for such a small part of time, and how lucky he felt to have been able to touch our earth, making small contributions to humanity and a better environment. He was modest – like Wildwood, the house he designed for his parents Peter and Iren in Poole. Now listed, the family home is a national treasure. He also designed the Yacht House, self-built by his sister Char in the evenings and at weekends.
Together we designed a tower that turned in the wind which became part of the Glasgow Science Centre. We stayed in the Skihaus in the mountains above Zermatt. He loved designing and building houses, factories and towers from squares and diamonds – always making sure everything had something to do with 26, the golden section proportion or the colour '9002' (Swiss silver grey).
My daughter Mei said: 'It must be like losing your brother, he taught you everything.' She is right.
Above all he showed us how to be brave, positive and fight for quality, most critically over the past few weeks.
His wife Kathy died 20 years ago following a riding accident. He is survived by his children Poppy and Christian, and by his partner Rita Kaga.