George Truefitt was one of the founding fathers of the AA and 33 of his buildings remain protected. So why have so few people heard of him?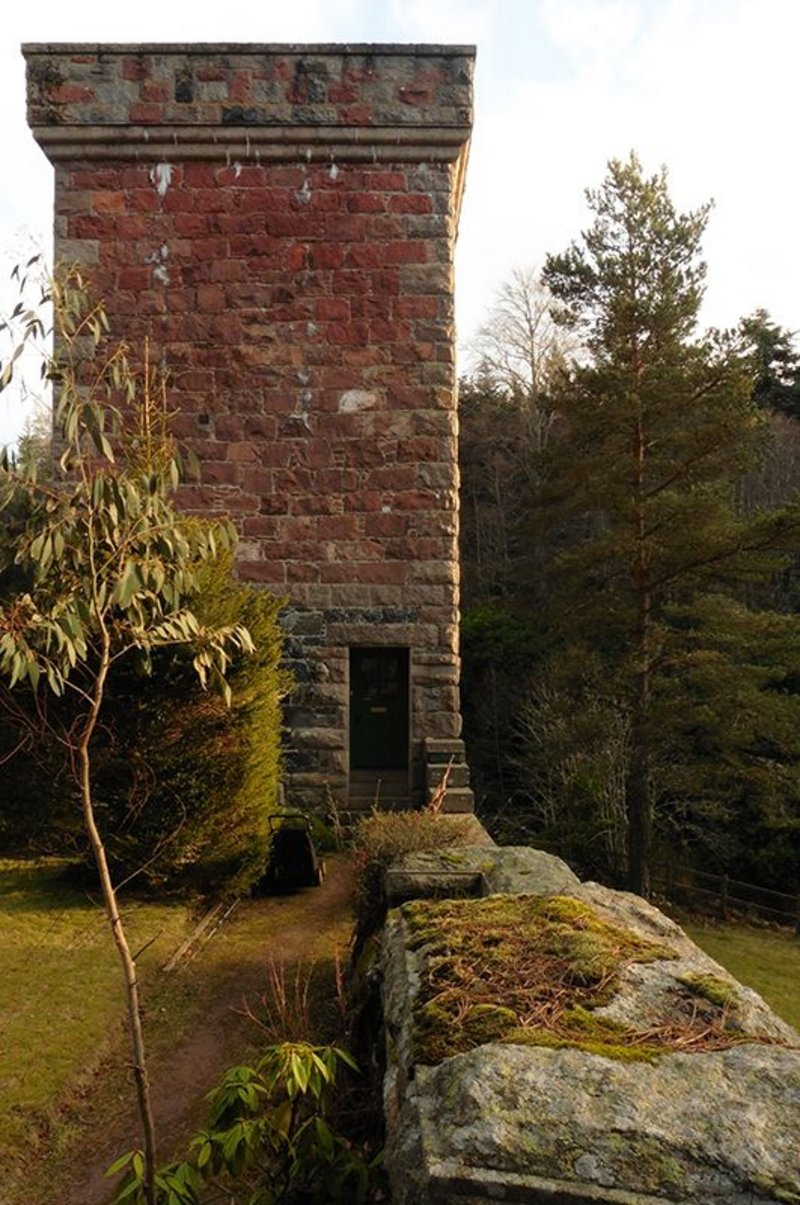 Truefitt's buildings usually do not have a principal elevation or a 'show front'. None of the elevations of his Tower of Ess in Scotland are the same, with one side showing only one door opening.

Credit: Tszwai So
Given the number of elite architects connected with the Architectural Association (AA) in the past 170 years, it is somewhat baffling that its founding fathers are now almost all forgotten. Among them Charles Gray and Robert Kerr were the best known, yet Sir John Summerson considered the under-celebrated George Truefitt (1824-1902) to be the most brilliant of all, and out of the 37 buildings attributed to him now standing, 33 are statutorily protected.
Truefitt had always been a nonconformist in architecture since his formative years; as a fledging young architect who had built nothing, he cofounded the AA with other like-minded individuals and publicly criticised other copycat architects that subscribed to Pugin's prevalent doctrines of historical correctness. For the first 20 years of his career, he was a leader in London's suburban eclectic architecture, leaving a legacy in Islington including his best known building, the grade II listed St George's Church in Tufnell Park, built in 1867.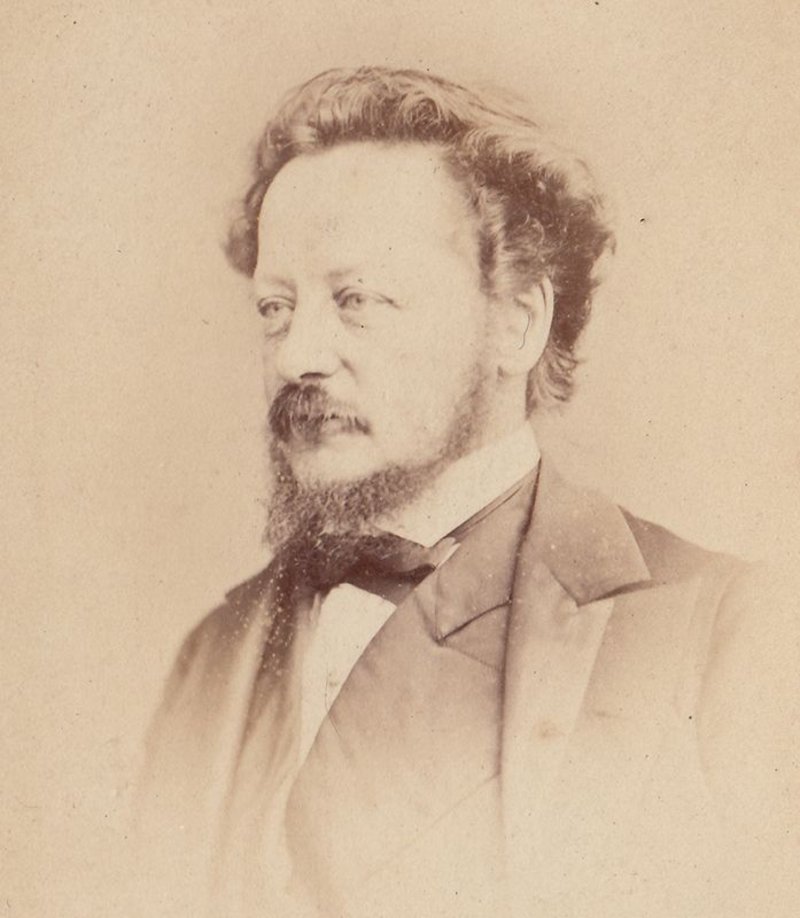 George Truefitt (1824-1902), cofounded the AA with other fledging rebels in 1847. He was an active founding member who designed its first monogram and served as the vice-president in the 1850s.

Credit: John & Simone Reynolds, Dr. Mark Leach
Nevertheless, Truefitt's most interesting and original buildings express modern sensibilities far ahead of his peers, with his most innovative buildings appearing after 1870. When his style-obsessed contemporary Richard Norman Shaw was busy inaugurating yet another new fashion label, Truefitt had started to develop a contextualised architecture by exploring locally sourced materials and even adopting a 'minimalist' approach on some occasions. A number of these buildings anticipate the advent of modernism, as Truefitt had the courage to abandon ornaments some 40 years before Adolf Loos, allowing the beauty of the natural material to radiate of its own accord. What's particularly noticeable about Truefitt's architecture is that all the novel things most architects still preach today, were quietly being practised by Truefitt back in the 1870s, at Glen Tanar Estate in Scotland.
This private estate lies in an eye-arresting valley, hermitically cut off from the outside world, so Truefitt's idiosyncratic experiment remains virtually unknown to the architectural audience. His Tower of Ess was built in the early 1870s as an entrance lodge to Glen Tanar. Truefitt fully exploited the scenic beauty of the surroundings as well as local resources, such as a technique named 'cherry-cocking': embedding pebbles within the mortar between the granites, allowing the relatively undressed blocks to be aligned neatly into courses. The building was made of local granite of various colours, which became finer as the building went up. His buildings usually do not have a principal elevation or a 'show front'. All elevations of Tower of Ess are different, with one side showing only one door opening. It could be mistaken as a building designed by a modernist master like Lewerentz or even Zumthor, except it was built in Victorian times.
His Church of St Lesmo is also impressively existential. It is a private chapel within the estate converted in 1871 from the ruins of a house with a 17th century archway. Truefitt took a consciously primitive approach to the design, a century before Hungarian maverick Imre Makovecz. He added a roof made of unsawn rustic pine and heather thatch. It is a 'homemade' building in the true sense of the word: built with recycled materials from the ruins, local granite and the pine from the forests nearby; even the seats were covered with local deerskin. The inside of the chapel is lit by very few rectangular openings on the granite walls with cherry-cocking. The dimly-lit interior and the tactile raw materials like the deer fur, rough-faced granite and unsawn pine all contribute to the creation of an atmospheric ambience. It is an exceptional piece of Victorian architecture that echoes the emotional quality of the 20th century works of Lewerentz or Van der Laan.
Truefitt's architecture was on the fringes of its time. In as early as 1847, he submitted an elaborated gothic design for the much publicised Army and Navy Club competition in Pall Mall, one of the only two gothic proposals out of 69 entries. The design did not win but earned him a full-page coverage in the Builder, which described it as 'a work of art' despite its controversy. For St George's Church in Tufnell Park he challenged the tyrannical Puginian layout and adopted a circular plan that was extremely unusual in the 1860s, giving it a certain fairytale quality with its Byzantine massing and early English gothic details. None of his churches was deemed academically correct, but he didn't care: He built St George's Church in Worthing in 1868, also grade II-listed, with a group of mullioned windows beneath an enormous hipped roof on its principle facade. It is a rare, if not unique, Victorian example in the UK.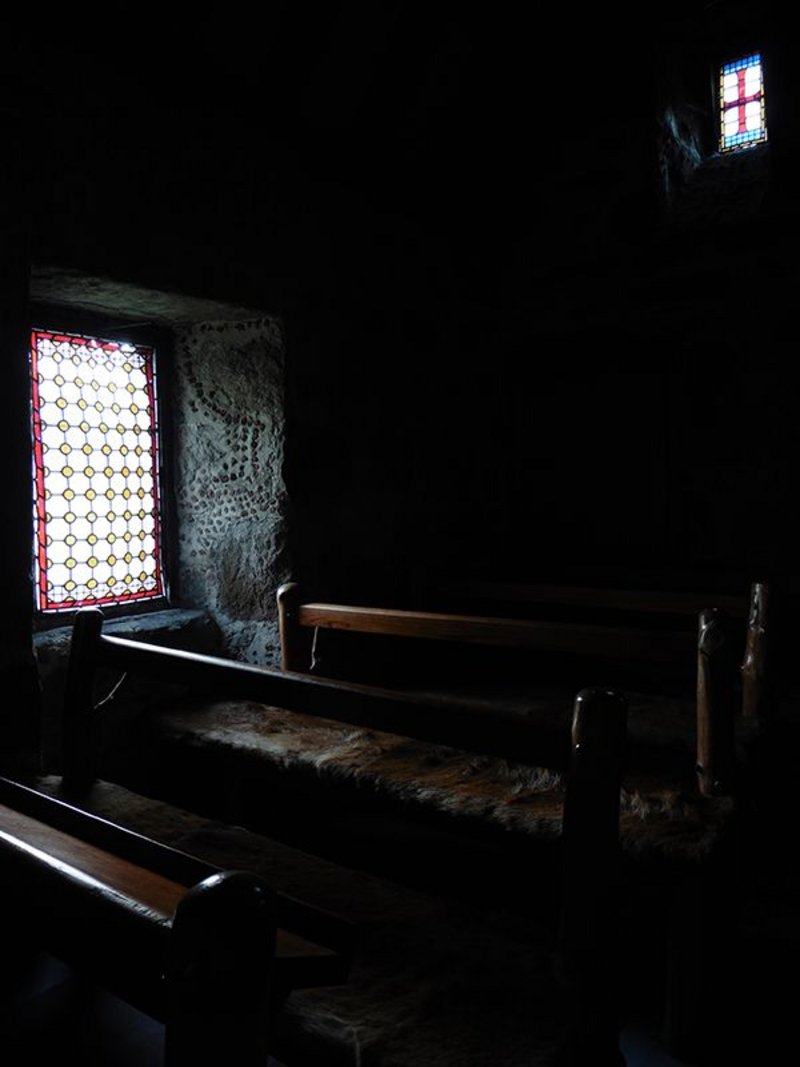 The dimly-lit interior of Truefitt's Chapel of St Lesmo and the tactile raw materials like the deerskin, rough-faced granite and unsawn pine all contribute to the creation of an atmospheric ambience that echoes the quality of the works of Lewerentz or Van der Laan of the 20th century. Truefitt had left behind the superficial stylistic obsession of his time and ventured into a new realm.

Credit: Tszwai So
Both tower and chapel are category B listed by Historic Environment Scotland – two remarkable buildings ahead of their time. Truefitt's striving for originality is as evident in his writings as buildings; he was a lone wolf who executed every drawing by himself, leaving no disciplines – nor he was ever considered part of the establishment of high Victorian architecture. Nevertheless, Truefitt's buildings and approach are perhaps even more pertinent today, and have a lasting resonance for which he should be better remembered.
Tszwai So is director at Spheron Architects and one of RIBAJ's Rising Stars 2016
---