Pritzker Prize winner and highly influential academic and practitioner, who with Denise Scott Brown was notable for the 'rediscovered' Learning from Las Vegas – and the controversial National Gallery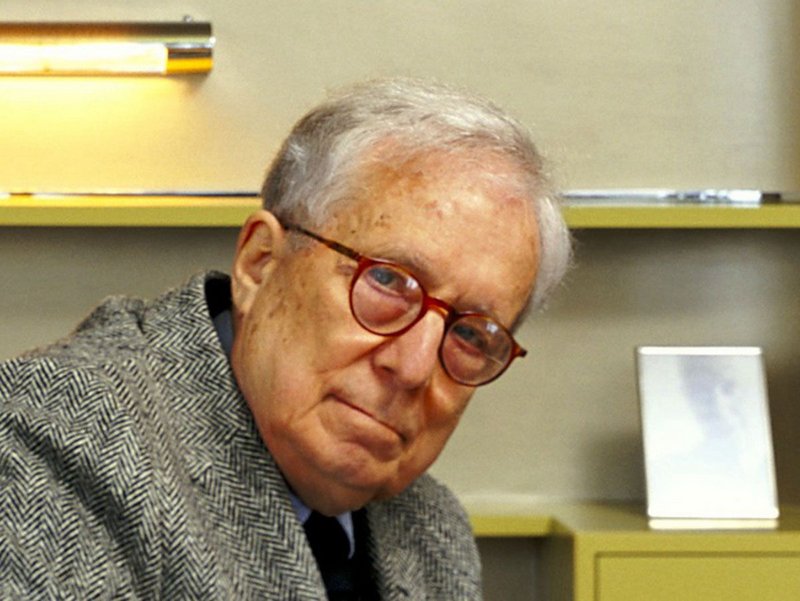 Seldom can an architect have endured or enjoyed such a pendulum swing in reputation as Robert Venturi in the UK. At one point in the 1980s he was all but written off as an unfashionable theorist, regarded for a while with suspicion because of his practice's design of the Sainsbury Wing of the National Gallery in London (1986-91). In the febrile style wars of the time, that suggested he was favoured by the Prince Charles traditionally-minded tendency, given the long-running saga of the gallery's site and the controversy attending the various designs for it.
But by the time of his death in September at 93, both he and his surviving partner and wife Denise Scott Brown were feted as heroes by a younger generation which had rediscovered – among much else – their most famous academic work, 'Learning from Las Vegas' (with Steven Izenour, 1972 and 1977) and Venturi's earlier 'Complexity and Contradiction in Architecture (1966). Today the postmodern revival is in full swing.
Venturi himself felt his reputation had taken a knock because of the presumed association with Charles, and this remained the only building that he and Scott Brown built in Britain. A Pritzker Prize winner in 1991, his name will now forever be a glaring omission on the wall of Royal Gold Medallists at the RIBA, although many would be delighted if Scott Brown were to be so honoured now.
Not that the National Gallery affair cramped their style elsewhere: their practice was successful and prolific, and continues in Philadelphia under successor partners. The truth about the gallery was different anyway: Charles and his supporters were as suspicious of postmodernism as they were of modernism. Venturi and Scott Brown, though choosing restraint on this site, characteristically subverted traditionalism there, not least in their devices of the stone neoclassical facade being drawn aside from the glazed entrance slot as if it was a curtain, or of the steel arches above their entrance stair hanging loosely rather than supporting anything, or of the stair widening as it ascended, a reversal of normal practice.
Of course the pair, both formidable academics and teachers especially at Princeton and Yale, knew their historic references, in particular closely studying Soane's Dulwich Picture Gallery when designing the enfilade of top floor galleries. Venturi had a thorough grounding from his two years touring Europe in the mid 1950s while based at the American Academy in Rome. He later worked in the US with both Saarinen and Kahn.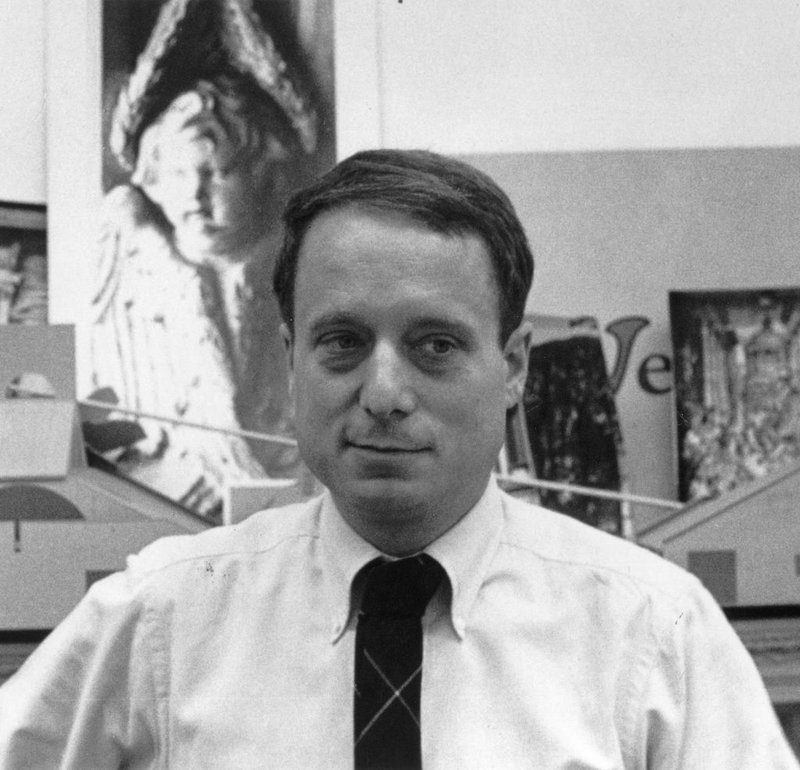 To say that Venturi's architecture and writing is influential would be a woeful understatement. Few single buildings have been so photographed and discussed as the one he built for his mother, the Vanna Venturi house in Chestnut Hill, Philadelphia, in 1961-5, or the Guild House Retirement Home of 1960-64. These suggested a study of the symbols of history that was both cerebral and deft. He was not especially one for the throwaway line but his 'Less is a bore' has stuck as a form of shorthand for his challenging of functionalism and his espousal of a greater richness in architecture.
His buildings ranged widely from the ephemeral to the eternal: universities especially favoured his practice and he built internationally. Given his and Scott Brown's 'decorated shed' theorising, it is appropriate that the RIBA Collections include a section of floral enamelled cladding from a Best Supermarket commission.
One scene remains with me. As a young architectural writer I attended the National Gallery's press conference where the Venturi, Rauch and Scott Brown design was unveiled. Venturi himself, preppily dressed as always, was clearly very nervous. Scott Brown seemed more at ease, or better at seeming so. When the official proceedings finished, they remained sitting down behind a table. As I walked past, I noticed they were holding hands tightly. This May their Sainsbury Wing was grade 1 listed.