Particularly known for Clifton Cathedral and his contribution to many of Britain's bridges, a deft model maker who played a key role in developing healthcare facilities at home and abroad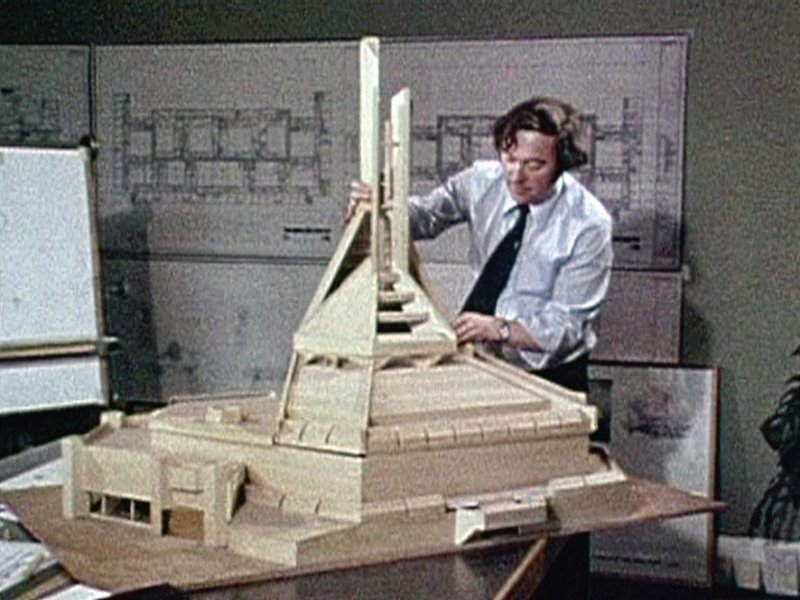 Ronald Weeks, who died in March aged 83, was an outstanding and versatile architect, best known for his award-winning Clifton Cathedral Church of Saints Peter and Paul in Bristol, a virtuoso concrete building constructed between 1969 and 1973.
The grade II* listed Roman Catholic cathedral was designed by Weeks with his colleagues Frederick S Jennett and Antoni Poremba at the Percy Thomas Partnership. This was his first major design for the firm, which he joined in 1965, later becoming a partner, then director and finally chairman in 1997 before his retirement in 2001, the year after he saw his cathedral listed.
A winner of many awards, it is one of a trio of modern churches designed by Weeks on a hexagonal module. The second is St John Vianney Church in Seattle, USA, which he designed with his brother-in-law Roy Koczarski and which opened its doors in 1993. Here Weeks echoed the star-beam roof structure employed at Clifton and organisation of participants around the altar, creating a complex of spaces for social activities and education.
This was followed by a smaller parish church in the town of Weeks' birth, Buckfastleigh in Devon, to replace the former parish church Holy Trinity, which was destroyed by fire. As with the Clifton Cathedral, the new St Luke's Church has a light-filled, star beam roof structure, with a complex of social spaces designed in dialogue with clergy and community and opened in 2004.
He was consultant architect for some of Britain's finest bridges, among them the Prince of Wales Bridge, the second Severn estuary road bridge. Inaugurated in 1996, it is Britain's longest river crossing, its 948m central cable-stay section flanked by two long viaducts, each over 2km long, on a total of 100 columns arranged on a 33m module. Weeks also played a key role in designing the Jackfield Bridge alongside Gifford & Partners in the Ironbridge Gorge on the River Severn in Shropshire, which was opened in 1994. It was described by the Royal Fine Art Commission as 'worthy of the Ironbridge Gorge' and 'an overwhelming success'.
Lesser known but of lasting significance is the key role Weeks played in developing healthcare facilities in the UK and abroad, winning several important commissions for the Percy Thomas Partnership such as Colchester District General Hospital (1984) and the Royal Victoria Hospital, Belfast (2003). He also designed the Esso HQ in Leatherhead, Hong Kong University of Science and Technology (formerly the First Polytechnic Hong Kong), and National Physical Laboratories in Teddington.
Weeks was educated at the Bartlett School of Architecture where he was awarded the RIBA Donaldson Medal and won a scholarship to the École Nationale Supérieure des Beaux-Arts in Paris, where he met Le Corbusier. While still a student Weeks gained 'highly commended' for his design for the Liverpool Metropolitan Cathedral competition.
At the Bartlett he met his future wife Irena Koczarska who was studying interior design, forming the beginning of a lifelong creative partnership. The couple married in 1961. Herself a talented artist, Irena (who died in January 2018) played a key role in the interior design for many of Weeks' buildings and was integrally involved in designing both the presbytery (Cathedral House) at Clifton and in the calligraphy cut into the concrete floor leading from the narthex to the font at St Luke's.
A keen sailor and accomplished artist and modelmaker, Ronald retired to Buckinghamshire and later Brittany. He is survived by his daughters Sophie and Susie, and by his granddaughter Scarlet. A memorial service will be held at Clifton Cathedral, date to be announced once current restrictions are lifted.