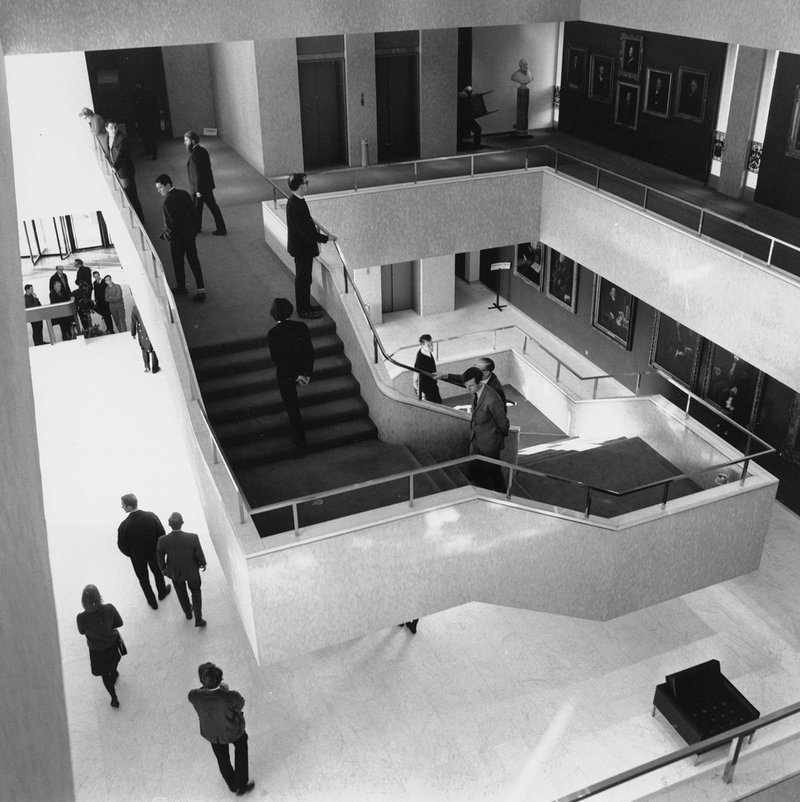 Royal College of Physicians.

Credit: John Donat / RIBA Library Photographs Collection
Since its establishment in 1518 the Royal College of Physicians has occupied five London premises. The latest is Denys Lasdun's radically modern 1960s masterpiece.
The RCP, needing larger premises, acquired Nash's Someries House in Regent's Park in 1958. The building was severely bomb damaged and its demolition was agreed provided the replacement harmonised with the adjacent stucco terraces. Lasdun, as one of five architects considered, was dubious about his chances of obtaining the commission. He assumed that the 500-year-old institution wanted a traditional, classical building, unaware that the new headquarters was to express the modernising spirit of the college's new president Robert Platt.
The resulting building is an unapologetically angular block of cantilevered white mosaic volumes ­countered with utilitarian blue engineering brick. Inside, the ­architect understood and was careful to retain the ceremonial spirit of the previous premises, reinstating the oak-panelled Censors' Room that had travelled with the college since the 1670s. A dramatic marble staircase sits at the building's heart, rising through the central void, up which the candidates for admission ascend in formal procession.