Five-times Stirling-shortlisted Dubliners win the RIBA Gold Medal
This will surely be hailed by the profession – and, one hopes, the public at large – as one of the most welcome Royal Gold Medal announcements of recent years. Sheila O'Donnell and John Tuomey are known, and teach, internationally and have taken part in several Venice Biennales but do not by any means fit into the 'starchitect' mould. Young by the lifetime-achievement standards of the RGM, there they sit with their staff in their obsessively cluttered former schoolhouse studio in Dublin's Camden Row, just south of the centre, with its old-fashioned professional brass plate on the worn-round-the-edges tomato-red door. From there they produce some of the most innately satisfying, deeply thought and intriguingly crafted buildings of our times. From there too they cycle off to the architecture department at University College Dublin where they were taught and where they teach in turn.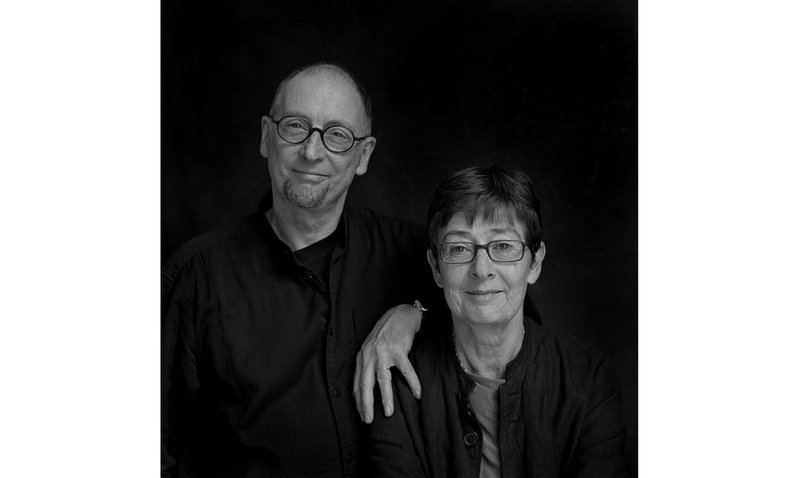 John Tuomey and Sheila O'Donnell.

Credit: Amelia Stein
They have famously been shortlisted five times for the Stirling Prize, first time in 1999 for their low-budget multi-denominational Ranelagh School, fifth time this year for their Saw Swee Hock Student Centre at the London School of Economics. In between came Cork's Glucksman Gallery (2005), the An Gaeleras Irish Language and Craft centre in Derry (2011), and the Lyric Theatre, Belfast (2012). But they were known earlier than that for their role in 'Group 91' the loose confederation of young Dublin architects who teamed up to present an alternative plan to save Dublin's Temple Bar district – then threatened with demolition. The group not only succeeded in saving the district, but stayed together to implement its piece-by-piece renewal, through careful refurbishment and selective new-build, introducing pocket public spaces. Their Irish Film Centre there dates from this time, as does the renaissance of modern Irish architecture generally.
Both had previously worked in London, for James Stirling and Michael Wilford and for Colquhoun and Miller, and lately they have contributed two buildings of their own to the city – the ingenious refurbishment exercise of the Photographer's Gallery in Soho, and of course the Stirling-shortlisted LSE building. They have their own constantly-evolving aesthetic and it is remarkably varied, but romantics may if they wish find echoes of Stirling in some of their work, especially their latest, the LSE student centre. Theirs is architecture of form, texture and depth; architecture that, rather than being skin-deep, is from the bones.
'We believe in the social value and the poetic purpose of architecture,' said the pair on learning of their "unexpected honour". 'We're humbled to find ourselves in such a company of heroes, architects whose work we have studied and from whose example we continue to learn. The gold medal encourages us to prevail in this most privileged and complicated career.'
The Royal Gold Medal citation is written by Joseph Rykwert (last year's Royal Gold Medallist) and Niall McLaughlin. Rykwert talks of the way their architecture emerges from dialogue. 'The conversation is first of all between the two of them, but it asserts itself equally in their work from the outset, so that the interpretation of their clients' needs becomes the dominant, the directing motif of the design, and remains characteristic of the much more complex recent buildings where – as in the very intricate LSE Centre – the visitor's path turns into a magnificent reading of the functional variations.'
McLaughlin, who regards them as the most important of the cohort of strong Irish practices that emerged towards the end of the 20th century says: 'As a student, I remember hearing their declared intention to forge a new Irish architectural identity… the combination of Sheila's quiet, studied rationalism and John's fluent, rhetorical constructivism quickly made its mark. The best individual projects come as quieter reflections on their noisier ideas.'
Stephen Hodder, RIBA President, adds: 'O'Donnell + Tuomey's work is always inventive – striking yet so well considered, particular to its place and brief, beautifully crafted – and ever developing. It is an absolute joy and inspiration to hear them describe their work, and always a delight to experience one of their buildings.'
As for me, I have been lucky enough to follow their career since the early days in Temple Bar. Their collegiate work there was cast-iron proof that architects can be a powerful force for change and for good. Everything they have done since, be it a private house or a public building, has been carried through with similar intensity, conviction, lyricism and – despite all the usual setbacks – good humour. They are the best companions for a natter over lunch or a Biennale Spritz. Sheila and John, only the third couple to receive the Royal Gold Medal after Charles and Ray Eames in 1979 and Michael and Patty Hopkins in 1994, are the embodiment of dedication to their art. They, like their buildings, are architecture all the way through.