San Giovanni degli Eremiti Palermo, Italy, 1148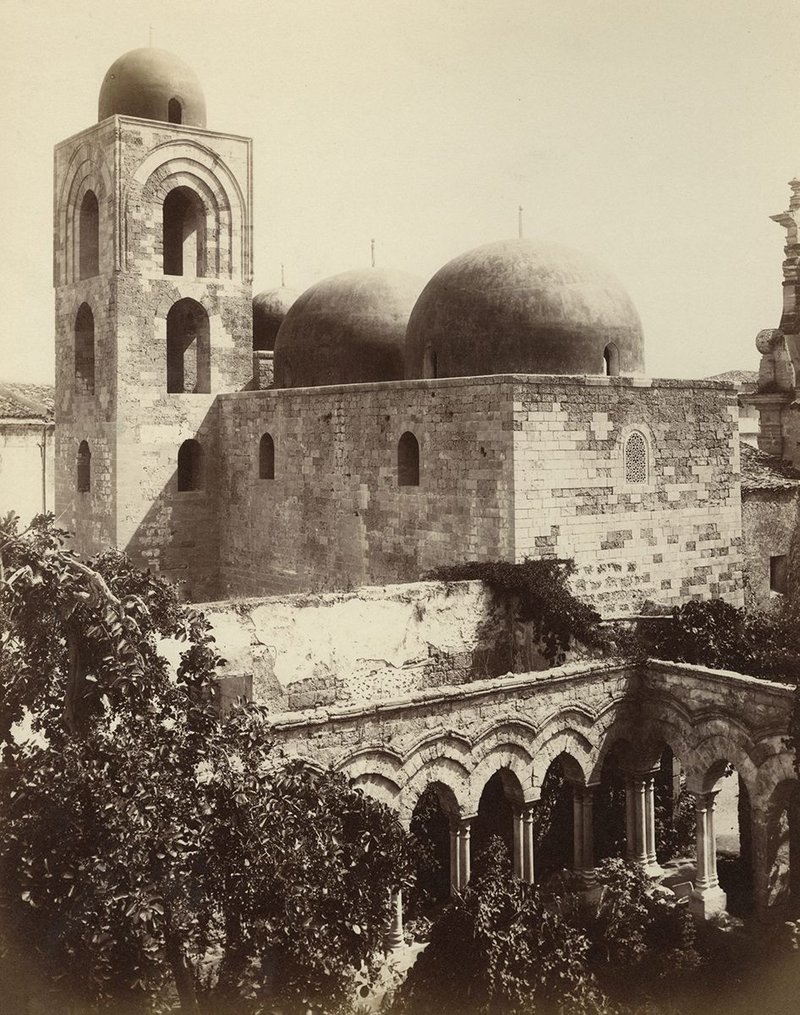 The church of San Giovanni degli Eremiti, here shown in a photograph of the 1880s, was built in Palermo in the grounds of a 10th century mosque between 1132 and 1148. Together with the Palatine Chapel, the churches of San Cataldo and the Martorana, and the palace called the Zisa – all in the Sicilian capital – it forms a group of extraordinary examples of Arab-Norman architecture, that uniquely southern Italian fusion of Islamic and Romanesque elements originated under the rule of the Norman king Roger II.
Raised in the cosmopolitan, multicultural world of the island conquered by his father Roger I, he created a government and society in which his Arab, Greek and Norman subjects all played a significant role. His court was the most culturally advanced of its time, attracting both Western and Oriental scholars. Islamic and Byzantine influences define the Romanesque buildings erected during his reign. In the Church of San Giovanni the former are clearly evident in the bulbous domes and the latticework window on the right, as well as in the overall proportions of the building.
---