Sir Basil Spence, Glover and Ferguson used clusters of hexagon blocks to reflect the local basalt geology with its second building for Scottish Widows in Edinburgh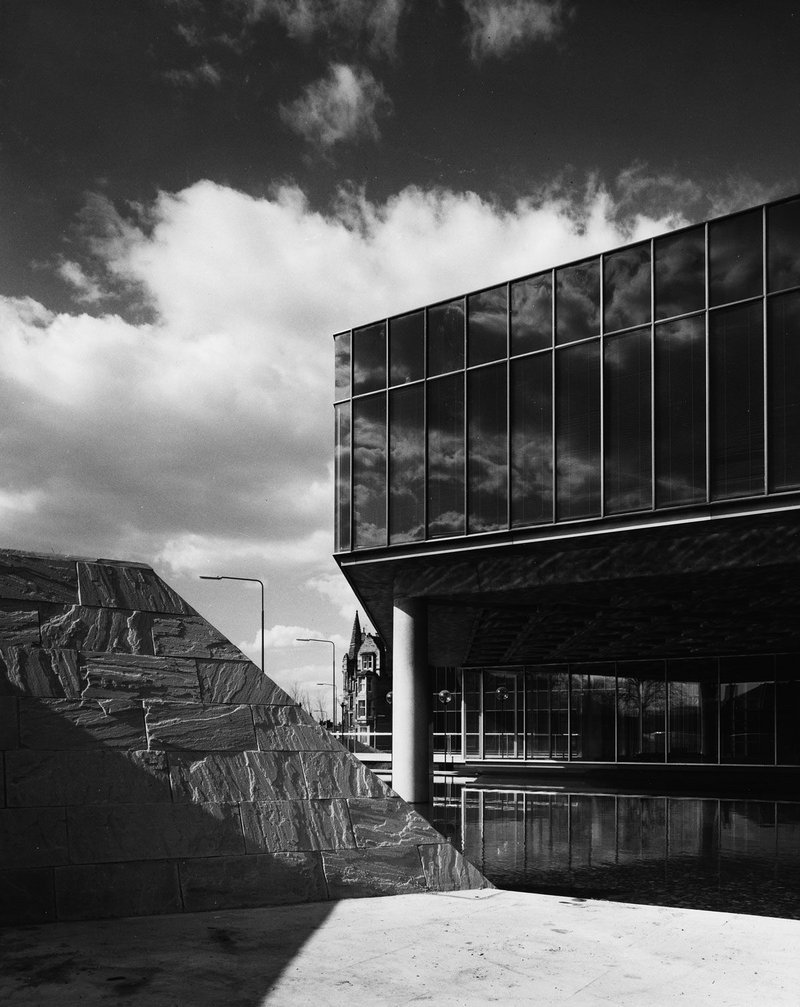 Scottish Widows Fund and Life Assurance Society Edinburgh, 1976.

Credit: Henk Snoek / RIBA Collections
Scottish Widows Fund and Life Assurance Society Edinburgh, 1976
This headquarters for the Scottish Widows Fund and Life Assurance Society in Edinburgh was the second to be designed for the company by Sir Basil Spence, Glover & Ferguson in 15 years. The first, in 1962, was a simple block with a grid-like facade of windows and marble slabs built on a square plan.
This newer building was completed in 1976 and was a more complex design consisting of 12 interlocking hexagonal blocks of varying heights which recall the local geological structures of basalt rock. Clad in a continuous curtain wall of brown solar glass with York stone boundary walls, its design emphasised harmony and scale with its site; special consideration was given to its aerial view as it could be viewed from the nearby Arthur's Seat and Salisbury Crags. The relationship with the exterior continued inside the offices, with planting echoing the gardens designed by landscape architect Sylvia Crowe.
The building is captured here by Henk Snoek who exploits the reflective qualities of the glass walls and the contrasting texture of the stone wall.