80-90 South Hill Park Hampstead, London, 1952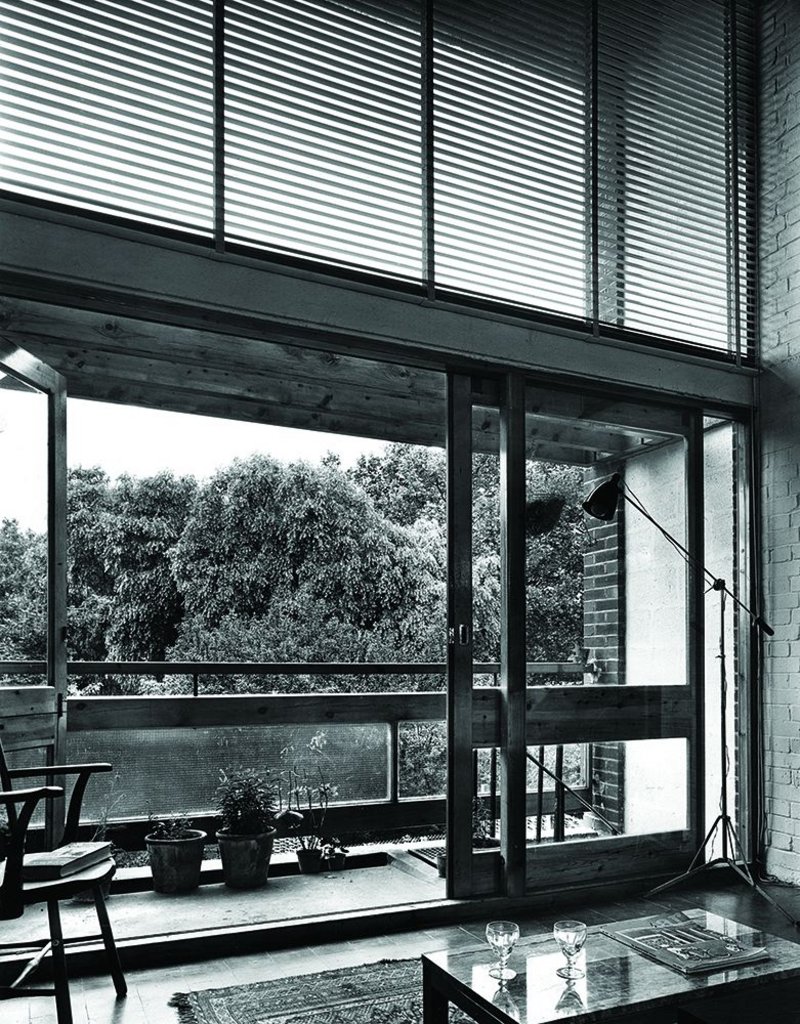 Numbers 80-90 South Hill Park, Hampstead, are a group of six terraced houses designed in late 1952 by Stanley Amis, William Howell – later to form Howell, Killick, Partridge and Amis - and Gillian Howell for themselves and four other families. The houses, all slightly different in layout, have a very deep plan and a narrow frontage of only 12 ft, almost identical to that of the units in the Unité d'Habitation in Marseilles. This turned out to be a happy coincidence for the architects, who had been experimenting with the Modular approach in the early 1950s and had visited the Unité in a semi-finished state of construction.
Le Corbusier's building therefore became a reference point for the choice of room depths and for the dimensions in general. It also provided the perfect example for the design of the double-height living room overlooking Hampstead Heath – shown in this photograph by John Pantlin – that is the defining element of five of the houses. Before the project was completed in 1956, the architects went on to work on the Alton West estate in Roehampton for the LCC, applying Le Corbusier's design concepts on a larger scale.
---
John Pantlin: photographing the mid-century home is on display at the Geffrye Museum, London, until 29 June
---