This is the closest you're likely to get to first hand experience of Eileen Gray, and it's pretty good, says David Brady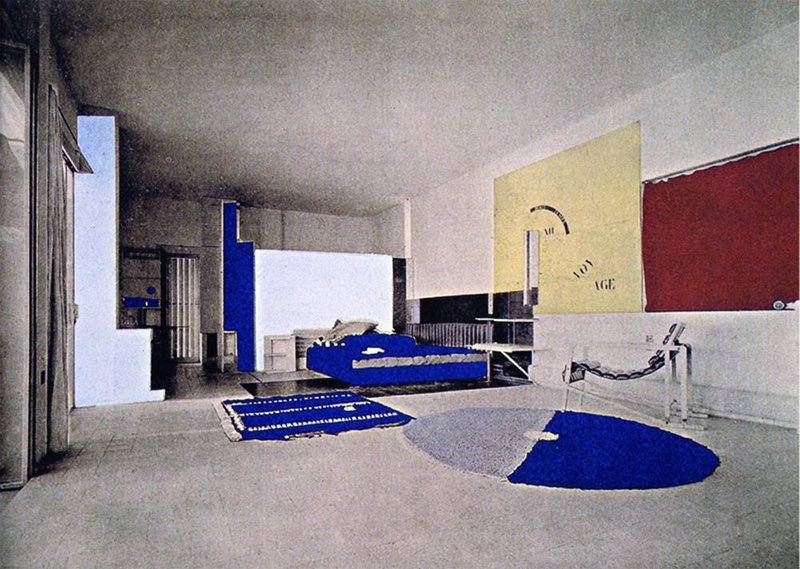 Fame knocked twice at Eileen Gray's door. As a young woman working in Japanese lacquer and other rare materials either side of the Great War she became well-known among the wealthy cognoscenti of Paris. Then, towards the end of her long life, writers and makers of television programmes found their way to her apartment to ask her to remember and revisit her younger self. Since her rediscovery in the late 1960s more and more ambitious exhibitions of Gray's work have been mounted. The latest, curated by Cloé Pitiot, was at the Pompidou in Paris, transferring this autumn to the Irish Museum of Modern Art, outside Dublin.

Gray's creations are personal and domestic, tending to surface only when the possessions of rich collectors are sold. Jacques Doucet commissioned several pieces from her in the 1920s, which fetched high prices at auction in 1972. More recently, at the sale of Yves St Laurent's estate, one of her early lacquered pieces of furniture, the 'serpent armchair', realised €21.9m. Prices like that bring the spotlight of posthumous recognition. This exhibition attempts to cover, at least partly, every aspect of her creative life: the early de-luxe furniture, functional pieces from the late 1920s, her experiments in architecture and abstract pictorial compositions.

Gray was born in Wexford in 1878, to an artist who was sufficiently well-off to own a London house. Gray attended the Slade School of Art, part of that stellar generation of students just before the Great War. The exhibition opens with a watercolour of Eileen by Wyndham Lewis, one of her Slade contemporaries. Captioned 'Lady with a French Poodle', it is in his characteristic Tyro-Vorticist style. Although she trained as a painter, Gray's career took a different turn. In a much-retold story, she walked down to Soho from the Slade one lunchtime and saw craftsmen repairing lacquer screens. She asked them if she could learn the technique herself. Finding she had the necessary patience for the laborious work, she pursued it. Moving to Paris for further study, Gray developed a working relationship with Seizo Sugawara, a Japanese master of the elaborate method of lacquer-work. In 1922 she opened a showroom, under the invented name 'Jean Désert'.

Jean Désert's wealthy clientele wanted unique pieces. An early customer was Madame Lévy, a successful milliner, who commissioned an entire interior from Gray. A version of this room, exhibited at the 1923 Salon des Artistes Décorateurs, brought praise as well as a wonderfully memorable criticism from one French reviewer: 'A chamber for the daughter of Dr Caligari in all its horrors.' In 1924 an edition of the avant garde Dutch periodical Wendingen was devoted to her work. Two items made for Doucet are in the show, pieces that Gray later renounced, commenting that the couturier 'lacked taste'. For Jean Désert she diversified, producing all kinds of furnishings: lights, rugs, chairs, lacquer screens. Ultimately, the enterprise was unsuccessful, closing in 1930 after a knock-down sale; by then Gray had moved on to architecture.

In about 1922 Gray met Jean Badovici, a Romanian architect and journalist exiled in Paris. He edited L'Architecture Vivante, which promoted the new architectural style. It was probably he who encouraged her to think of building. With her much younger new friend, Gray found a difficult coastal site at Roquebrune near Menton in the Côte d'Azur where they built a villa together, code-named E1027. A striking recreation of the main interior of this house is a key feature of the exhibition. Using a giant enlargement of an original coloured photograph from 1929 as a backdrop, the foreground is populated with furniture rescued from the house. There are also models of this house and another, Tempe a Pailla, which she built for herself slightly later. Several of Gray's screens are on show; lacquered ones becoming progressively more abstract in motif and more articulated in construction, also a 1974 example faced with natural cork. A line up of three Transat reclining chairs, each in a different finish, will delight lovers of her furniture.

The exhibition is a surrogate for something most of us will never experience: entering a real interior by Eileen Gray or using an original piece of her furniture. The proper stuff is either in museums, from South Kensington to Virginia via Paris and Dublin, or perhaps in one of the many mansions of a roubillionaire. Certain items are available in reproduction, notably the tubular steel and glass adjustable table for E1027.

Restoration of the wrecked house as a museum began in 2006, but there is no completion date in sight.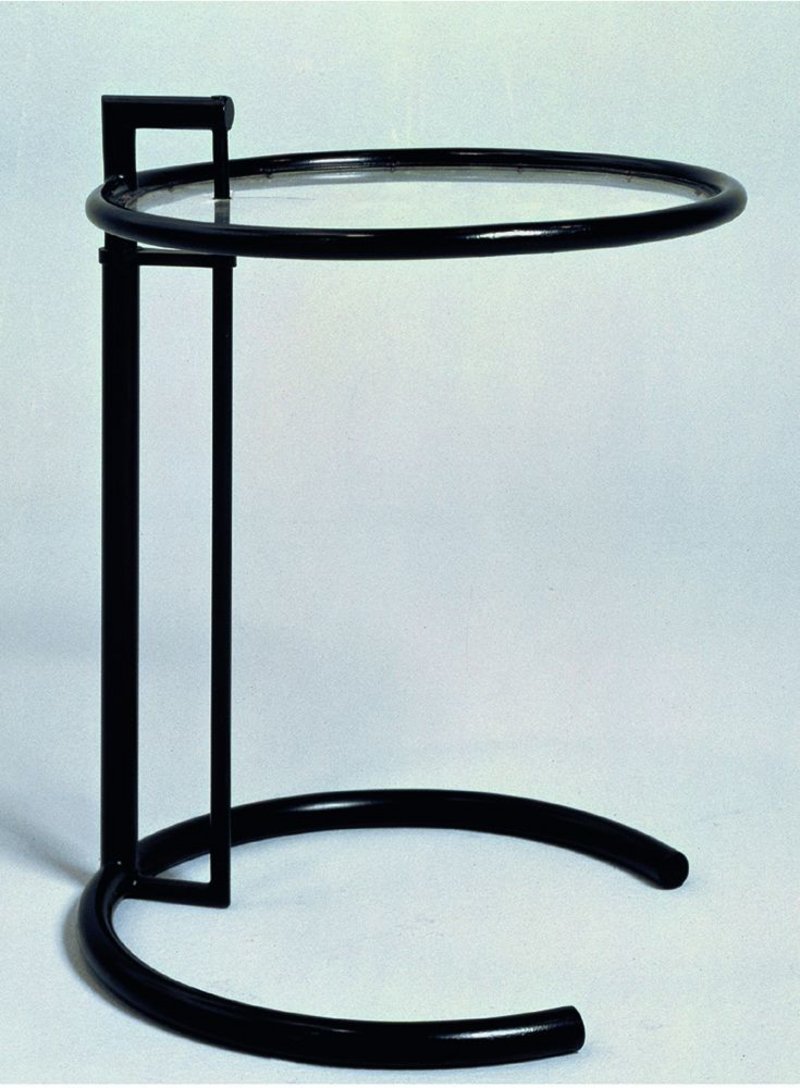 ---
Eileen Gray
Now closed in Paris, re-opens at the Irish Museum of Modern Art in Dublin on 12 October
imma.ie
---