Cornwall is about more than holidays, but even a busy practice in St Ives has time to go surfing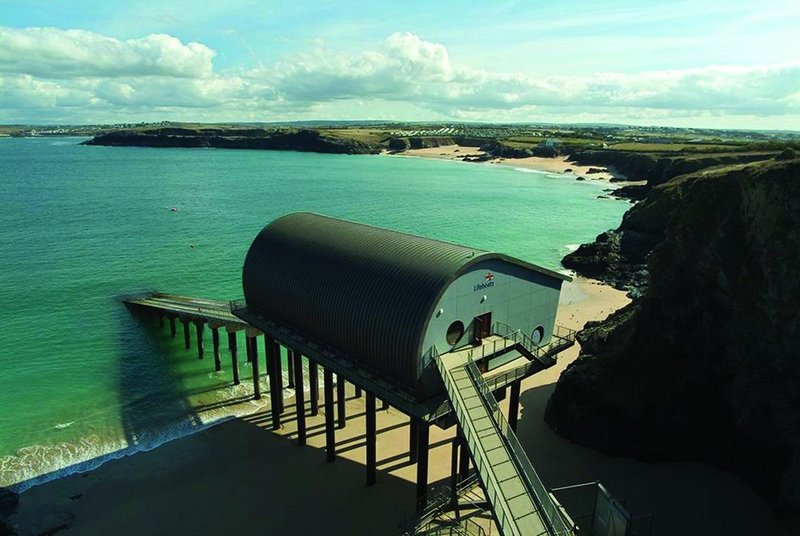 Padstow Lifeboat House (2006), one of a number of RNLI stations by the practice.
The thriving network of creative businesses in St Ives, Cornwall, includes PBWC Architects. The strong tourism economy creates high demand for buildings with residential potential and this has forced creatives to find other types of space for their studios. It makes this a great town to visit during the annual 'Open Studios' fortnight, as you get a glimpse of the 'other St Ives' behind the picture postcard harbour. It exposes a range of creative working spaces from old pilchard cellars to, in our case, a former petrol station.

After six years looking for a new studio we bought the station, perched on a cliff edge overlooking St Ives, in February 2013. With a need for rapid progress we managed the demolition and construction ourselves and moved in to our 'Atlantic Studio' that October, ahead of our 40th birthday in December. Even our contractor clients were impressed by the speed at which we achieved this.

We documented the process of creating 'Atlantic Studio' with the help of a specialist architectural time-lapse company, also based in St Ives. At our 40th party we projected the film onto the outside of the new studio and the film is now on our website. My favourite moment is when the demolition machines toss aside the massive petrol tanks. Our new studio allows us to work in agile ways in tandem with providing a wider range of services. Staff and clients love our new home and we feel it gives the practice a great foundation for the next 40 years.

The other strong foundation is our very diverse range of work: from state of the art lifeboat stations for the RNLI and single classroom extensions to primary schools, through to master planning of £40m college campus schemes. Historically our work has been based in Cornwall and the Isles of Scilly. We made a strategic decision several years ago to use BIM and REVIT software, which has allowed us to work as part of dispersed design teams on large-scale commercial projects. We are lucky that the fastest broadband speeds in the country are in St Ives and other parts of Cornwall. This means we can work with the latest technology via cloud based rendering and hosting platforms and still have time to check out the surf at lunchtime.
We are particularly focussed on doing the best work we can during the day so our evenings and weekends are free to enjoy all Cornwall has to offer
Work/life balance is hugely important at PBWC Architects and we have a clutch of keen sailors and surfers in our team. So we are particularly focussed on doing the best work we can during the day so our evenings and weekends are free to enjoy all Cornwall has to offer. We have a natural passion for the sea and a particular skillset for marine and coastal architecture. We are as comfortable designing for the sea as we are for dry land. We think our awareness of extreme coastal environments creates a unique advantage around the coast of the UK and beyond. From our location in the far west, we have designed and constructed schemes from Blackpool to Bournemouth.

We are optimistic about future architecture on the edge of Cornwall and the UK allows us to combine great projects with a great lifestyle while embracing change and innovation in the ways we work. Forget any preconceptions about ice creams and pasties, we can show you another St Ives.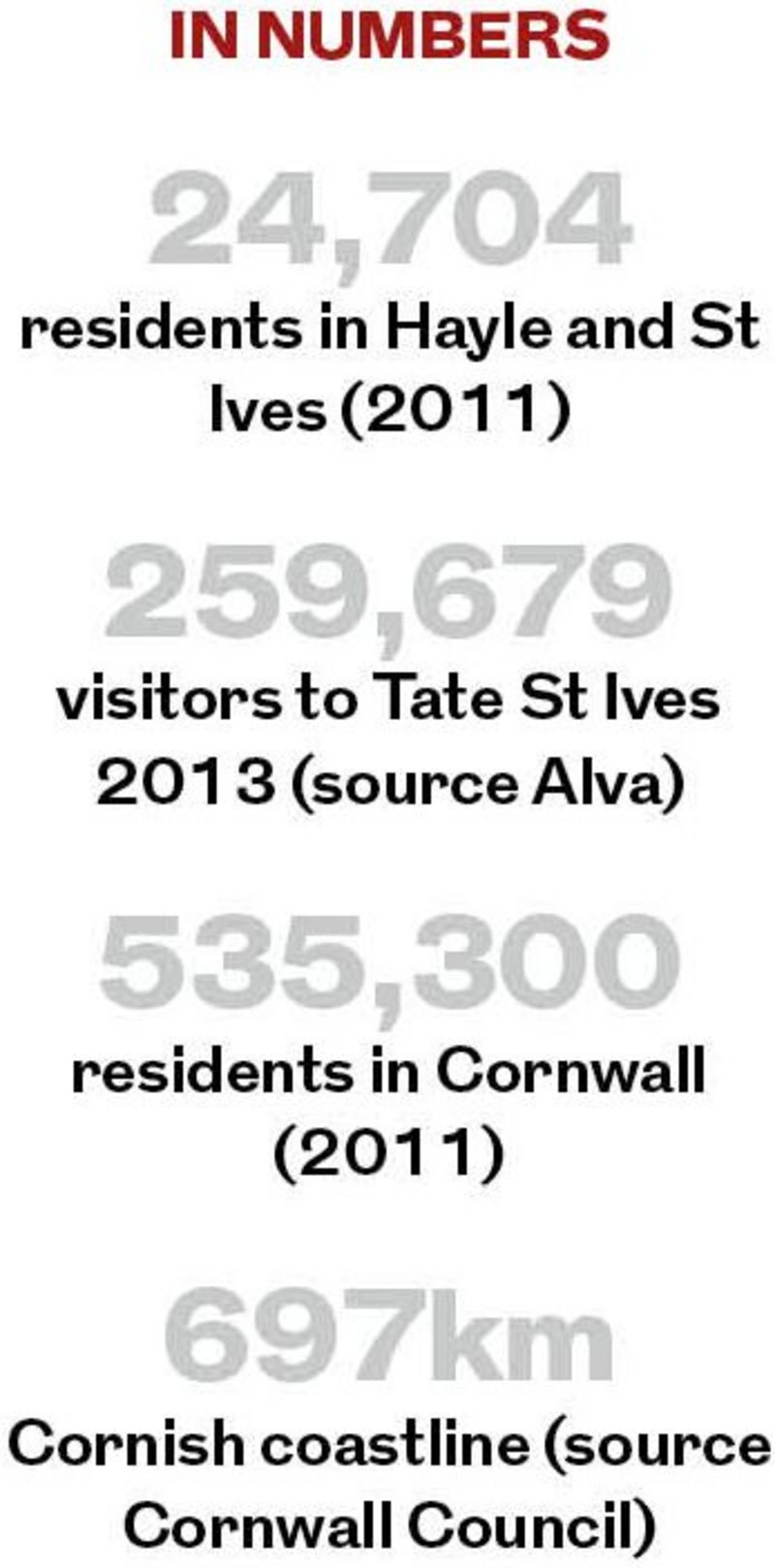 ---
Rachael Gaunt is director of PBWC Architects
---