China's boom was the ­antidote to survive British recession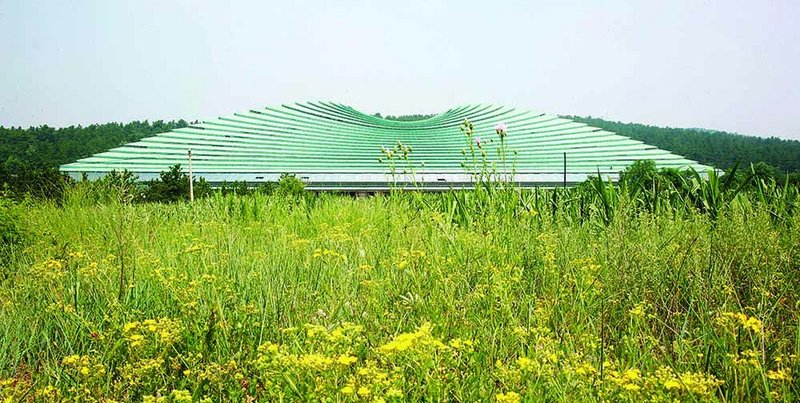 We were approached in 2006 by a young Phd graduate of Edinburgh University exploring the possibility of collaborations in China. ­Although busy, we were intrigued and were the only practice out of the five invited in Scotland to respond. At that time China was still viewed with some scepticism.
Seven years on our collaboration with Pansolution International has completed a ­number of commissions and won several competitions, one of which, a major city museum, is nearing completion in Chengdu (pictured).
As a result the practice operates in two ­extremely different worlds, which is enlightening and frustrating in equal measure.
We were planning the eastern expansion of Chengdu with a population greater than Edinburgh while our only work in Edinburgh was an allotment shed of 25m²
We were immediately immersed in the frontier land of economic growth and optimism which offered incredible opportunities mired in hazards. At one point we were planning the eastern expansion of Chengdu with a total population greater than Edinburgh while our only work in Edinburgh was an allotment shed of 25m2 that was going through a difficult public consultation.
Our collaboration in China has been ­pretty fruitful for a number of reasons. Our two practices are quite well balanced and mutually supportive. Pansolution, a young practice of Tsinghua graduates, would gain prestige and access to larger government contracts with a Western partner on board (then a prerequisite for high profile projects) and we as a small UK design practice could only operate in China with such support.
The directors were very well connected – a highly active alumnus from Tsinghua University has led to significant government work.
Since we began working in China there has been a huge shift from the major econ­omic centres to cities like Chengdu, which has become one of the leading centres for international investment and seen its status rise accordingly. We were very fortunate to have been involved in the early stages of this.
We have witnessed incredible upheavals, not least the power struggle which culminated in the new leadership a year ago and a devastating earthquake in Sichuan in 2007, ­massive contradictions of rapidly acquired wealth alongside third world poverty and huge generosity and welcome despite rising nationalism and intolerance of foreigners.
We are very fortunate to have had not only this cultural and architectural experience, but also to be part of what can only be compared to the rapid industrialisation of Europe and America – a period of great invention, vision and injustice in our own time – and hopefully in a small way bring experience our legacy to new challenges in China.
While the work in China has helped us survive this particularly difficult period in the UK we have also completed some smaller projects closer to home, such as the Edinburgh Sculpture workshop, Grizedale Artists' Residence in Cumbria and a number of private houses. We have recently won competitions for larger scale work locally .
Our Chinese experience and portfolio has had a more direct influence, seeing us shortlisted for some much larger projects such as Dundee V&A, Windermere Steamboat Museum, and Kongsberg Town Hall; and winning with Gross Max the Tempelhof Airport competition in Berlin.
It is ironic that we have had to find work nearly 5000 miles away in order to be considered for anything larger than an allotment shed but we are not complaining.
Charlie Sutherland is a partner of Sutherland Hussey Architects, Edinburgh
---
POLES APART
14m
Chengdu urban population
850,000
Edinburgh urban population
C4th BCE
Chengdu first recorded
C7th CE
Edinburgh first recorded

What do they have in common?
Giant pandas
---