The short-lived SS Normandie was renowned for its Art Deco interiors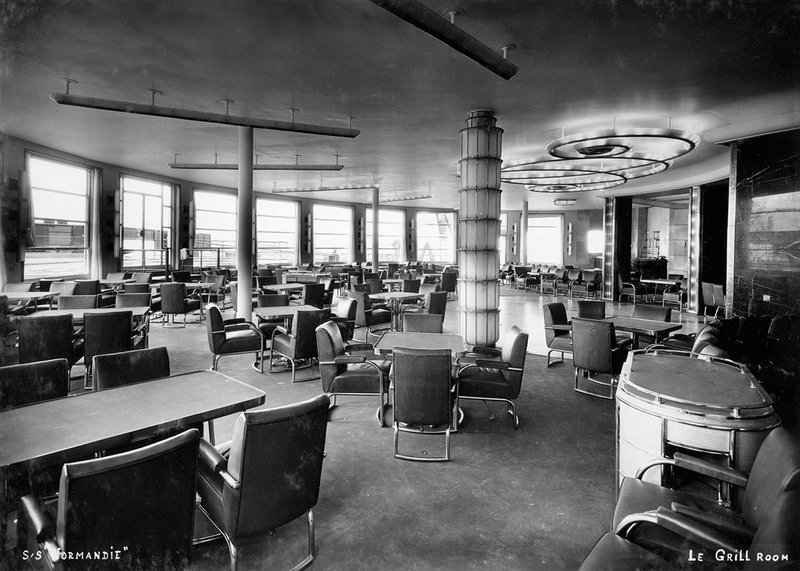 When the French ocean liner SS Normandie made its maiden voyage in May 1935 it was the fastest and largest passenger ship ever built, rivalled only by RMS Queen Mary. Despite a very short period of service, the ship has acquired almost mythical status thanks to its lavish Art Deco interiors, which were created by several leading French artists and designers including René Lalique. He designed the illuminated pillars in the spectacular first-class dining hall (the largest room afloat), as well as the illuminated columns of the Café Grill – featured in this photograph – which was also the ship's nightclub. Jean Patou and Émile-Jacques Ruhlmann also contributed to the ship's fittings.
At the outbreak of World War II the Normandie was docked in New York harbour and was subsequently requisitioned by the US Navy. In 1941 it accidentally caught fire and finally capsized. Some of its salvaged interiors are now preserved at the Metropolitan Museum of Art in New York, while original pieces of furniture, such as the chairs from the Café Grill designed by Marc Simon, are still occasionally sold at auction.
---