Eva Jiricna's yellow-backed architecture room at the RA's Summer Show glows, says Hugh Pearman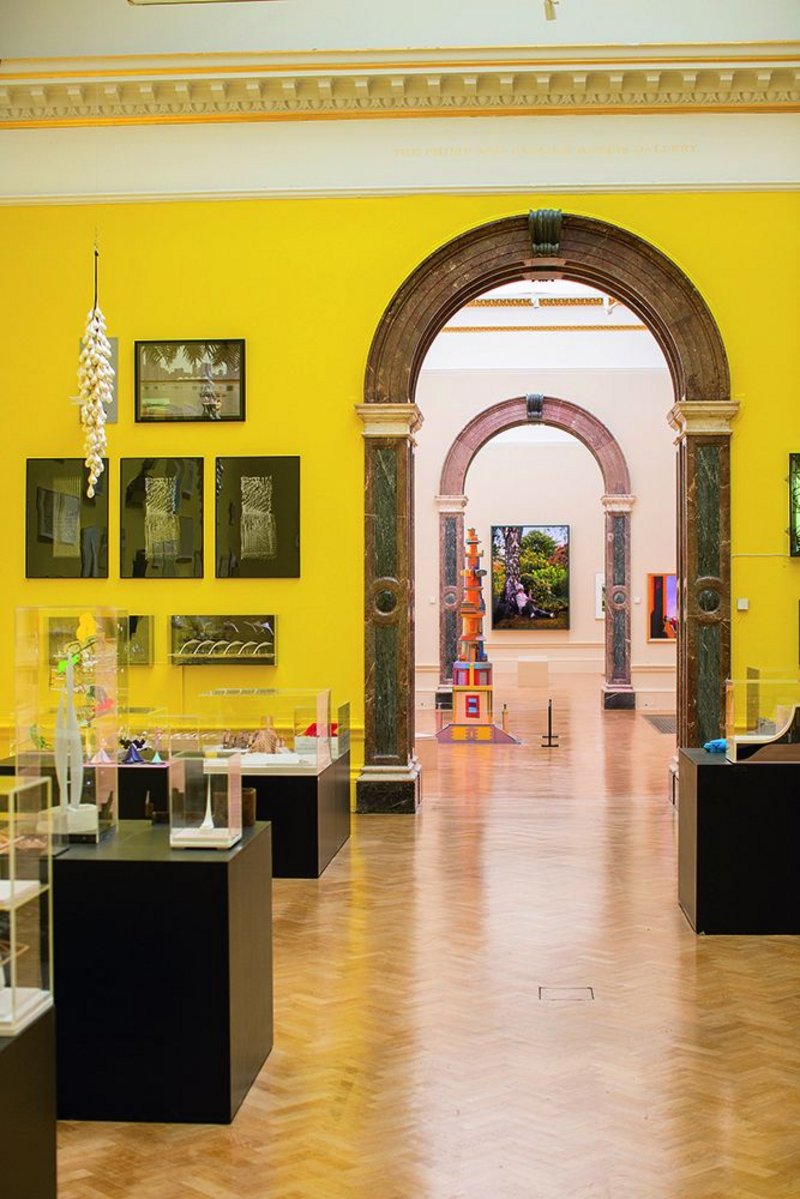 Jiricna's elegant installation is woven into the overall show.
'It always worries me that when you display models and drawings on a neutral colour, they get lost,' says Eva Jiricna, curator of this year's architecture room at the Royal Academy's Summer Exhibition. This explains why, when the whole of the rest of the exhibition has beige walls, the architecture room is bright yellow. She had to fight for this, she says. And why yellow? Her cars, starting with a VW Beetle, have always been yellow, she confides, adding that this might be a Czech thing. 'We're always short of sun. Hopefully with the yellow, everyone will cheer up.'
Joking aside, this background does indeed work rather well with the delicate drawings and white models that Jiricna has selected, among much else. And although her room looks rather sparser than we are used to – some years it can get very cluttered – she says that it accommodates the usual number of projects. But she's done a clever thing to make this possible. As co-curator of the entire Summer Exhibition with printmaker Norman Ackroyd, Jiricna has been able to negotiate an interleaving of architecture with the sculpture galleries to either side – curated this year by John Wragg. So a very large wooden David Chipperfield model of his Museo Jumex designed for Mexico City gets breathing space in the spacious sculpture room next door. In the Architecture Room, meanwhile, Chipperfield presents a small working model in foam of his planned link bridge between the two halves of the RA, which should be built by 2018.
It's interesting to see how two noted Royal Academicians continue to submit projects separately: Spencer de Grey and his boss Norman Foster. Personal rather than corporate, these show the very different styles of the two men. Foster's sketches of a winery for Chateau Margaux were done in Venice (some on Hotel Cipriani notepaper) and clearly show the influence of the medieval Arsenale buildings. They are accompanied by the usual Fosterish design development models. De Grey (son of a former RA president, artist Roger de Grey) presents a coloured Perspex model of a bridge in Stockholm and, most eye-catchingly, a case of his own development models, for the Einstein Museum in Jerusalem. Some 3D printed, in form and colour they resemble creatures of the coral reef.
Jiricna herself contributes a beautiful mirrored installation of a prototype tread in moulded concrete and stainless steel of her Somerset House West Wing staircase, engineered by Techniker. Elsewhere we find Thomas Heatherwick's model of his Teesside power station, a Hackney bridge by Amin Taha, and a big, colourful, deliberately crude model by Studio Egret West of a proposed station square: with palm trees. Ian Ritchie's excellent ultra-reduced sketches, almost a staple of the Architecture Room, are present and correct. But there's no traditionalist architecture here, which is a shame given the often excellent drawing skills apparent in that side of the profession.
It's nice to see some of the seniors in action: a mobile of furniture designs by Sir Peter Cook; some accomplished sketches by Paul Koralek; a drawing of the Newcastle Quayside by Ted Cullinan, presumably done when he was site-visiting for his new Maggie's Centre there. There is also the maximum six permitted pieces from Richard Rogers, but for the full impact we'll have to wait for his big retrospective exhibition that opens at the RA on July 18. Meanwhile there's no Zaha in the Architecture Room at all, though she has one big sculptural floor piece, 'Kloris', in one of the other rooms.
As a whole, the exhibition starts with a powerful punch – Sir Anthony Caro's 'Shadows' in the Wohl Central Hall, a work purpose-made for this space that shows Caro's still got it after all these years. Generally though, the exhibition feels thinner, less vigorous than usual apart from the Grayson Perry final room featuring his Hogarthian six-tapestry sequence 'The Vanity of Small Differences'. Which was emphatically NOT named with the Summer Show in mind.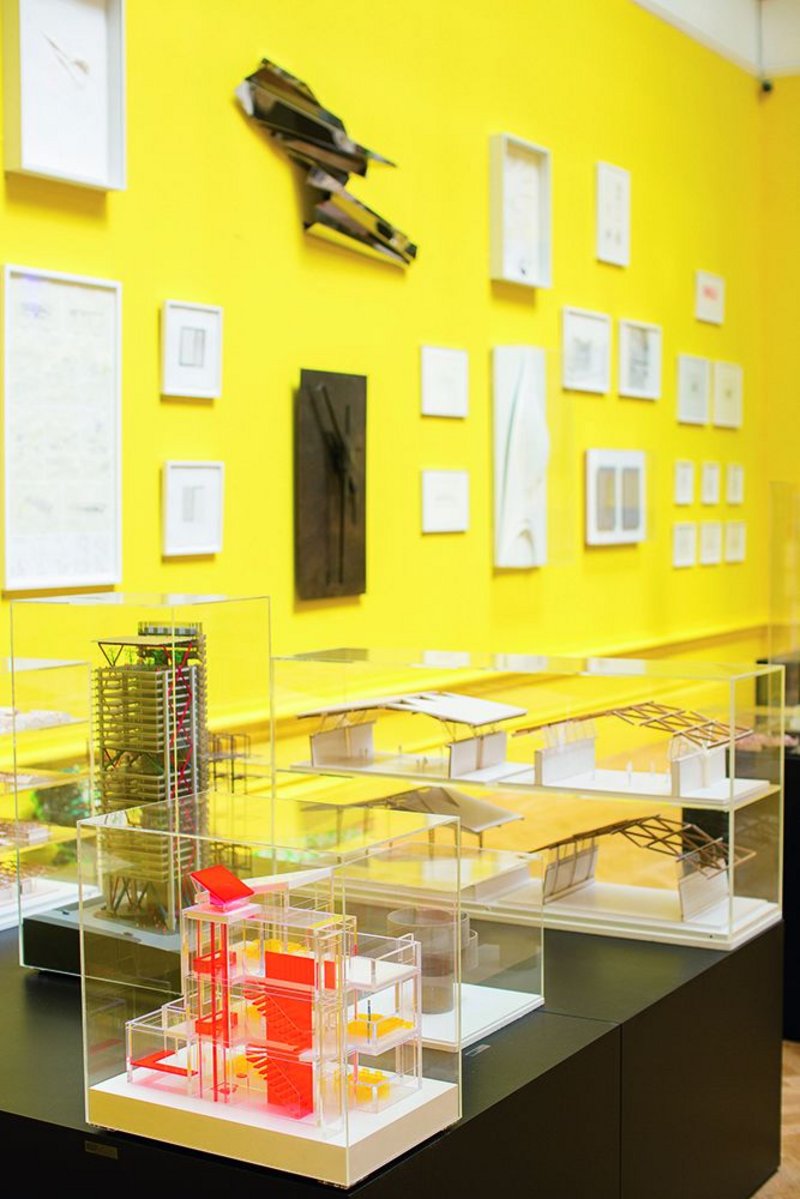 ---
Summer Exhibition 2013
10 June-18 August
Royal Academy, Burlington House, Piccadilly
London W1J 0BD
www.royalacademy.org.uk