We preview twelve of the shortlisted entries in this year's Restaurant and Bar Design Awards
The 'place setting' links the notion of gastronomy with architecture, proving that you eat with the eyes as well as the mouth. We look at a dozen of the 30 entries for this year's Restaurant and Bar Design Awards, to be announced on September 25. Talks by six of the designers will be taking place at their shortlisted venues from 28 July till 3 August. Go to restaurantandbardesignweek.com for more info.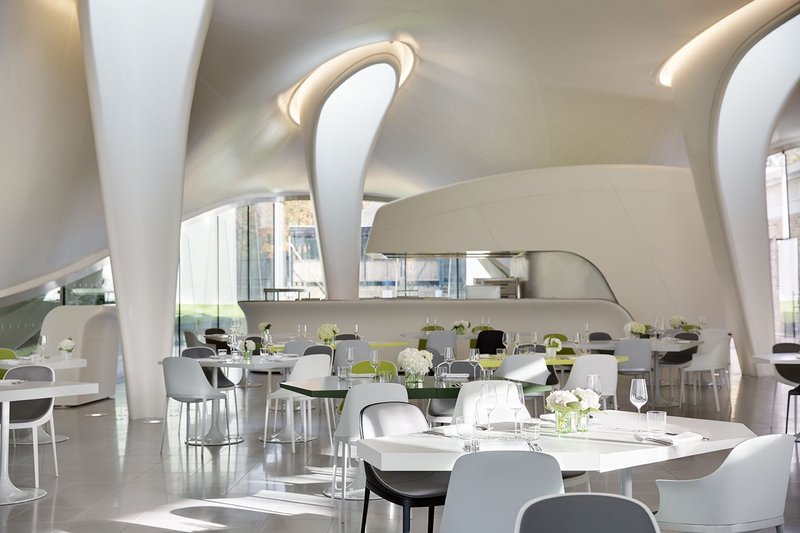 1 The Magazine, Serpentine Gallery, London
Zaha Hadid Architects' curvaceous restaurant at The Magazine has turned the Serpentine Gallery into a culinary destination as well as a cultural one.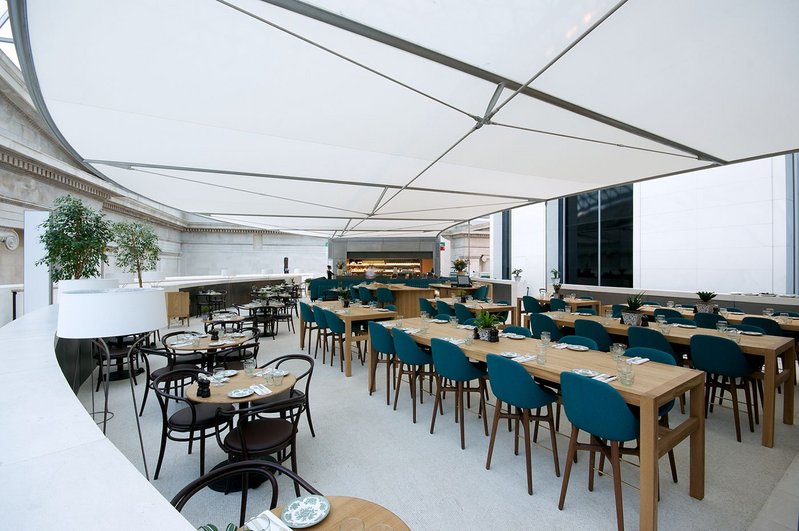 2 The Great Court, British Museum, London
The Great Court by Softroom cleverly creates an intimate dining experience in the huge, venerable, echo-filled space of Foster's light-filled courtyard.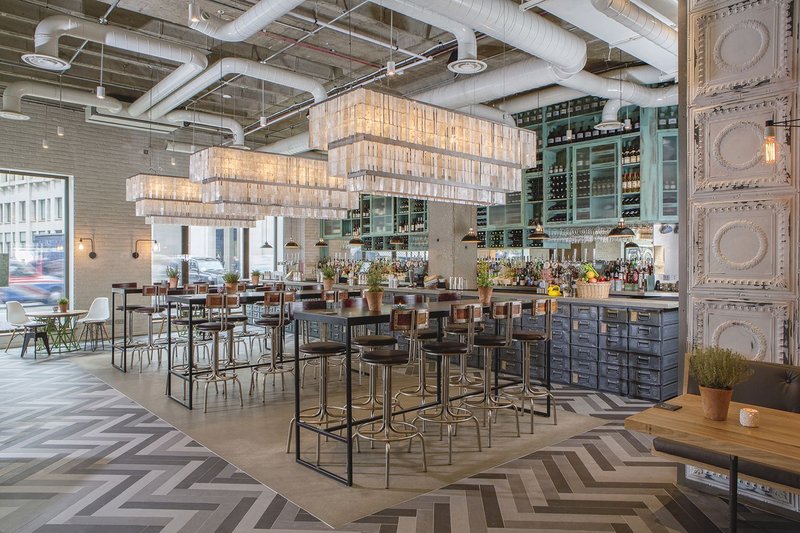 3 The Happenstance, Ludgate Hill, London
Inspired by trips to Asia, the client for this Square Mile eatery wanted to concentrate on the drama of dining. An eclectic, bold interior by Fusion Design & Architecture unifies difficult spaces.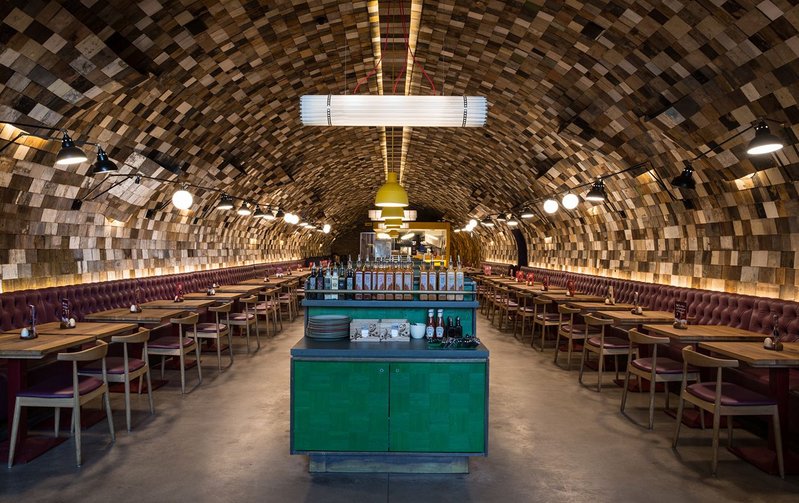 4 Nandos, Lambeth, London
It's piri-piri a-go-go at Vauxhall where architect moreno:masey uses timber shingles, exposed brick and a signature yellow bar to bring fun, informality and youth to the railway arches.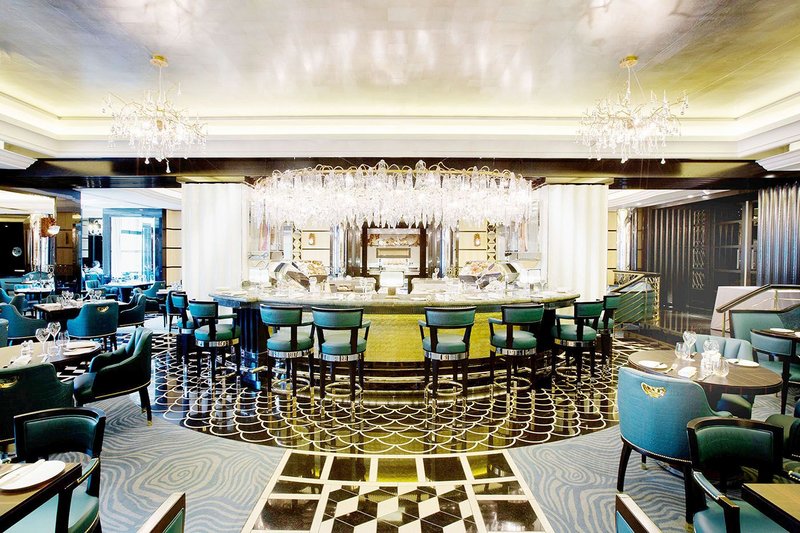 5 Kaspar's, The Savoy, London
Robert Angell Design was charged with taking the under visited and dowdy River restaurant and turning it into a eatery of style and panache worthy of one of the world's most famous hotels.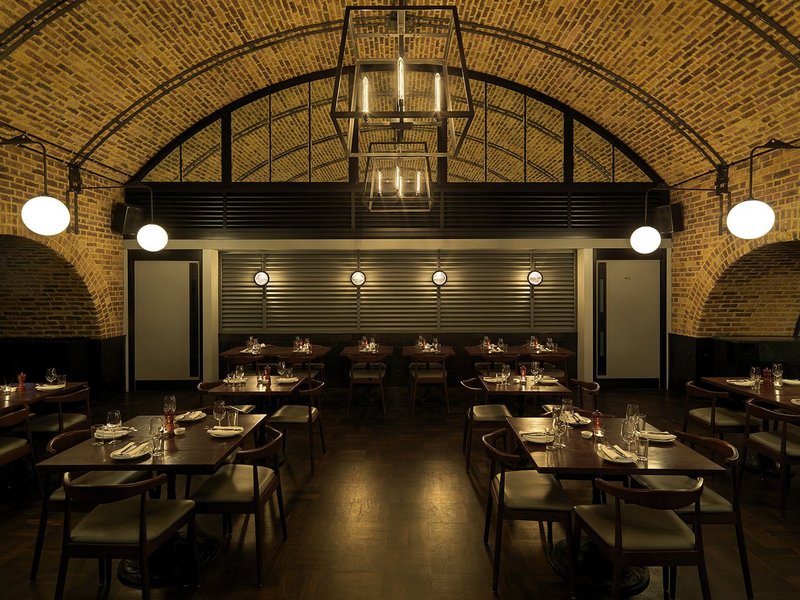 6 Beagle, Shoreditch, London
To the achingly cool Shoreditch, a new eatery under the arches at Hoxton station brings class and elegance to an area that has exploded in a cacophony of bars and restaurant.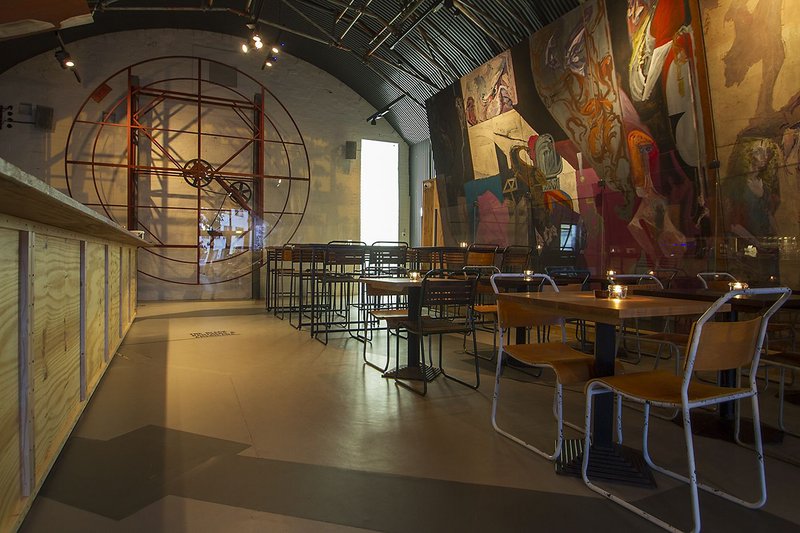 7 Topolski, South Bank, London
Under the Hungerford arches, B3 Designers brings a charming sense of cold war utilitarianism to this artist-themed venue, where even the bar is fashioned from reclaimed school desks. Radical!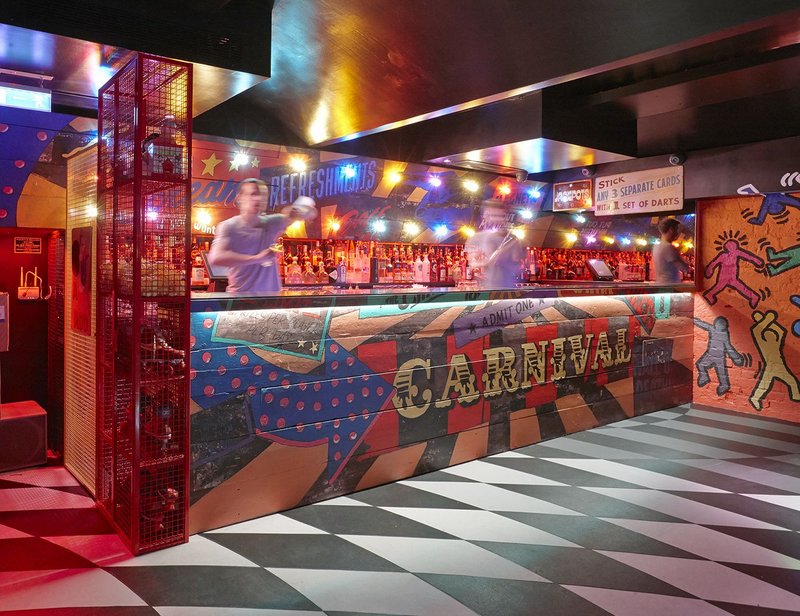 8 Disco, Soho, London
If you liked Boogie Nights, you're going to love this. It's d_raw's take on 70s hedonism revisited in a bar/ disco that has a Pan Am plane door as an entrance. Doors to manual!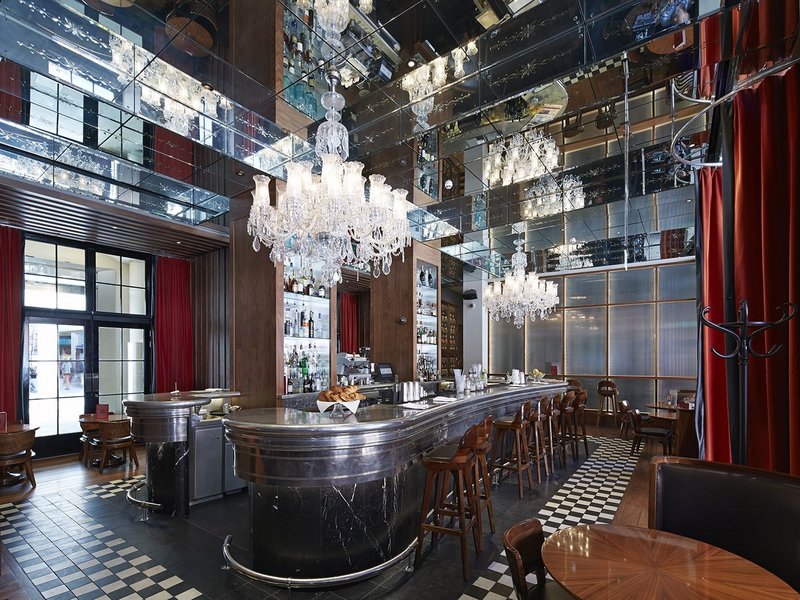 9 GNH bar, Great Northern Hotel, London
Archer Humphryes' new bar at King's Cross might have taken Paris's Train Bleu as its inspiration, but with mirrors and wood everywhere, it's as much a giddy homage to Loos' American Bar in Vienna.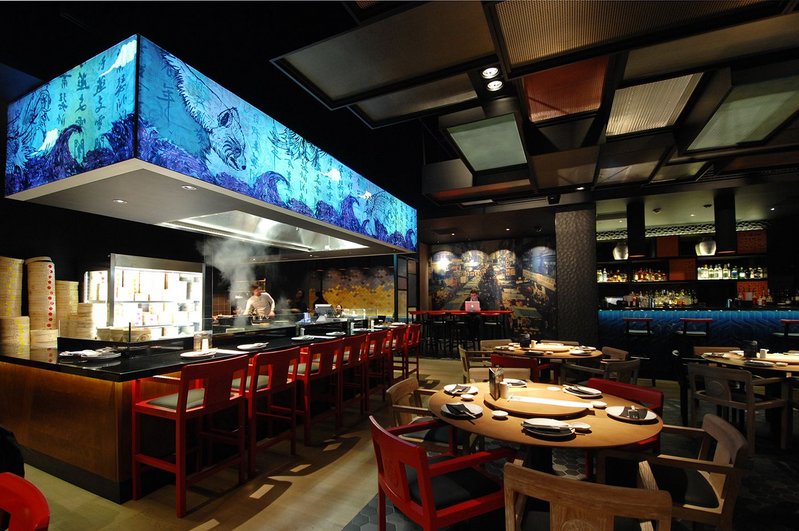 10 Ping Pong, Wembley, London
The dim sum chain went to Andy Martin Architects and Superfutures to design its outlet based on the retro-bohemian chic of 1930s Shanghai – complete with Green Lady.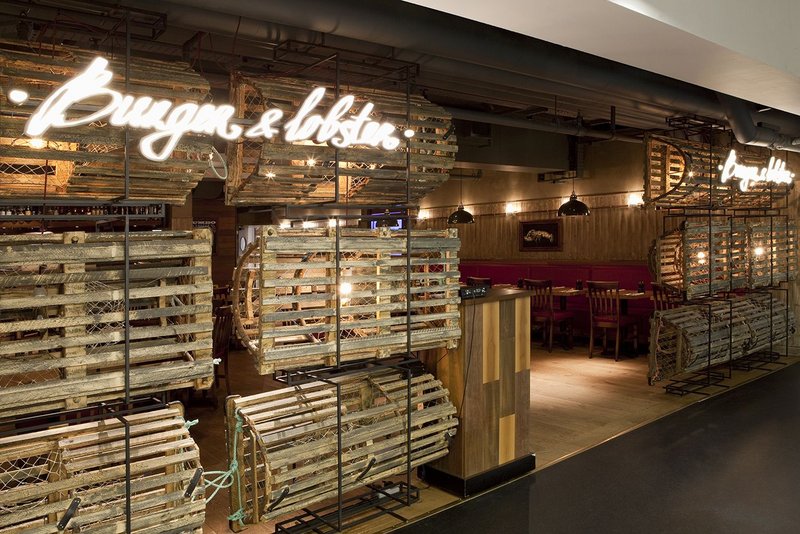 11 Burger and Lobster, Knightsbridge, London
Looks like the sassy modernism previously on display at Harvey Nicks' fifth-floor food hall is making way for themed chic with designLSM's surf'n'turf restaurant that's half diner, half lobster cage.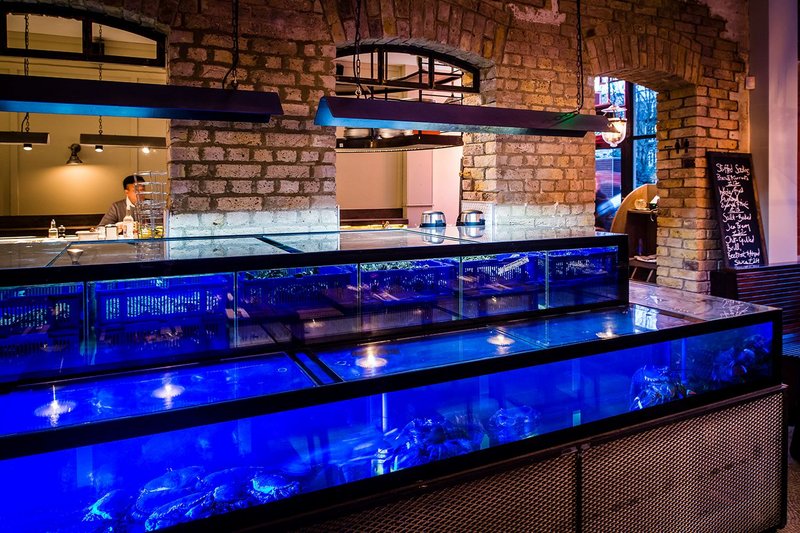 12 Wright Brothers, Spitalfields, London
The only ones mourning the opening of Undercover Architecture's Spitalfields live fish eatery are the marine life, who here take centre stage in cool blue light, betting on the punters likely to eat them.