Celebrated more than any other living architect, Peter Zumthor receives the RIBA Royal Gold Medal on 6 February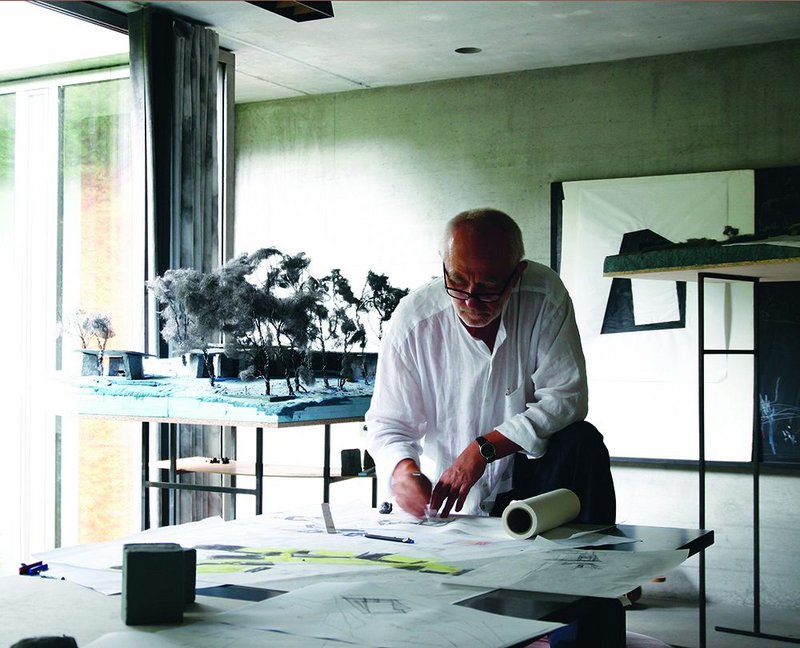 Zumthor at work in his Haldenstein atelier on Living Architecture's 'Secular retreats on Dartmoor'.

Credit: Atelier Peter
His buildings, Peter Zumthor quietly insists, must be not only functional but 'beautiful to use'. Beauty, for the Swiss recipient of this year's Royal Gold Medal, is not something apart from function. And this is why he has said that he is not one for in-depth research. He works by intuition rather than analysis. He will go to a site – and sometimes not even that, he will envisage the site – have his idea, and start to compose. Then – 'I'll go there to see if the project fits the place.' This, he said in 2009, is 'a personal, emotional approach, not a scientific one. It's different, but it's important.'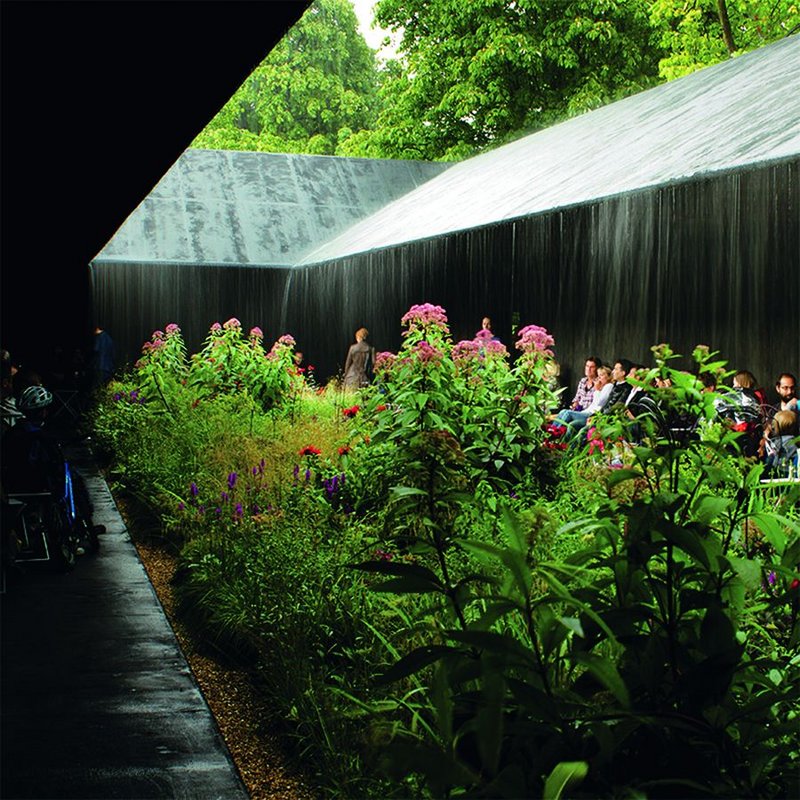 Zumthor at work in his Haldenstein atelier on Living Architecture's 'Secular retreats on Dartmoor'.

Credit: Urszula and Ziemowit Maj
Where he spends the time instead is on rumination. It is possible that no architect thinks so deeply as Zumthor. He will not easily be hurried: it was surely quite some achievement fitting him into the customarily frenzied programme of the Serpentine Gallery pavilion in 2011. As one of his clients, Alain de Botton, put in the RIBA Journal last October: 'As you can imagine, Zumthor is not your standard architect. He takes his time.' This is why we are still waiting for his 'secular retreat' on Dartmoor for de Botton's Living Architecture company, the costliest and potentially most rewarding of the series to date. Its working models are behind Zumthor in the portrait here.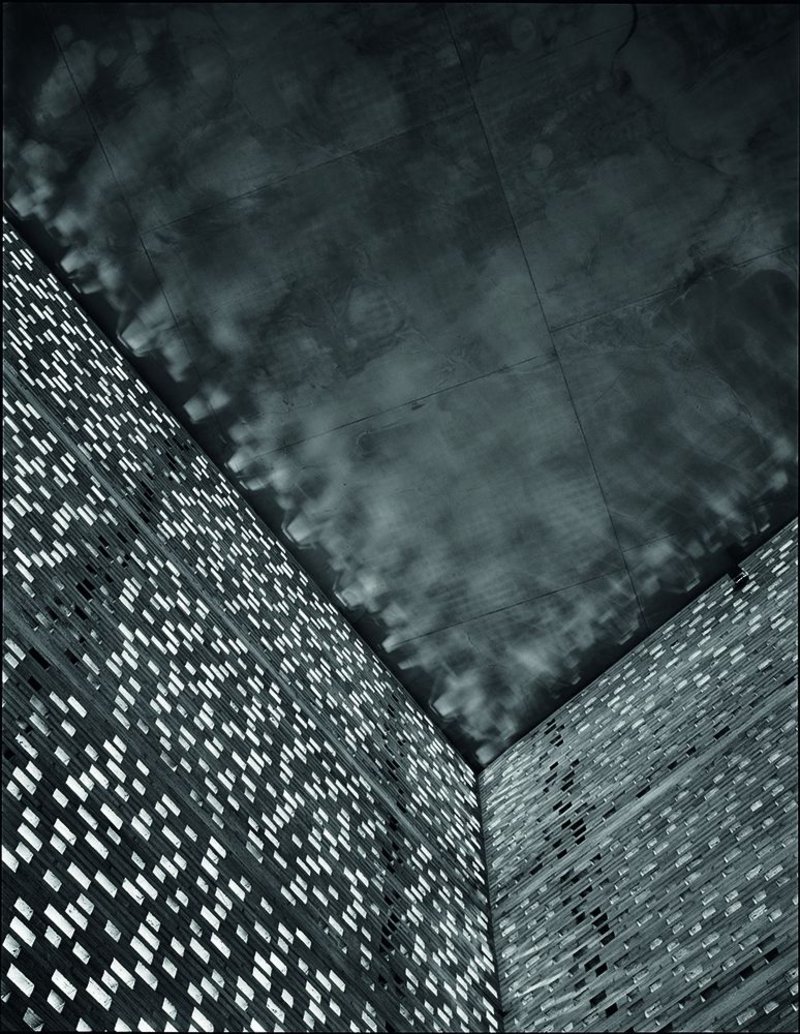 Serpentine Pavilion 2011, designed for rain.

Credit: Hélène Binet
Those who have visited him in his barn-like rural studio in Haldenstein say that it too has the air of a retreat about it – though there are plenty of computers there as well as paper drawings and working models. In appearance he is part-monk, part village carpenter (he initially trained as a cabinet maker), and quietly humorous with it. Zumthor twinkles.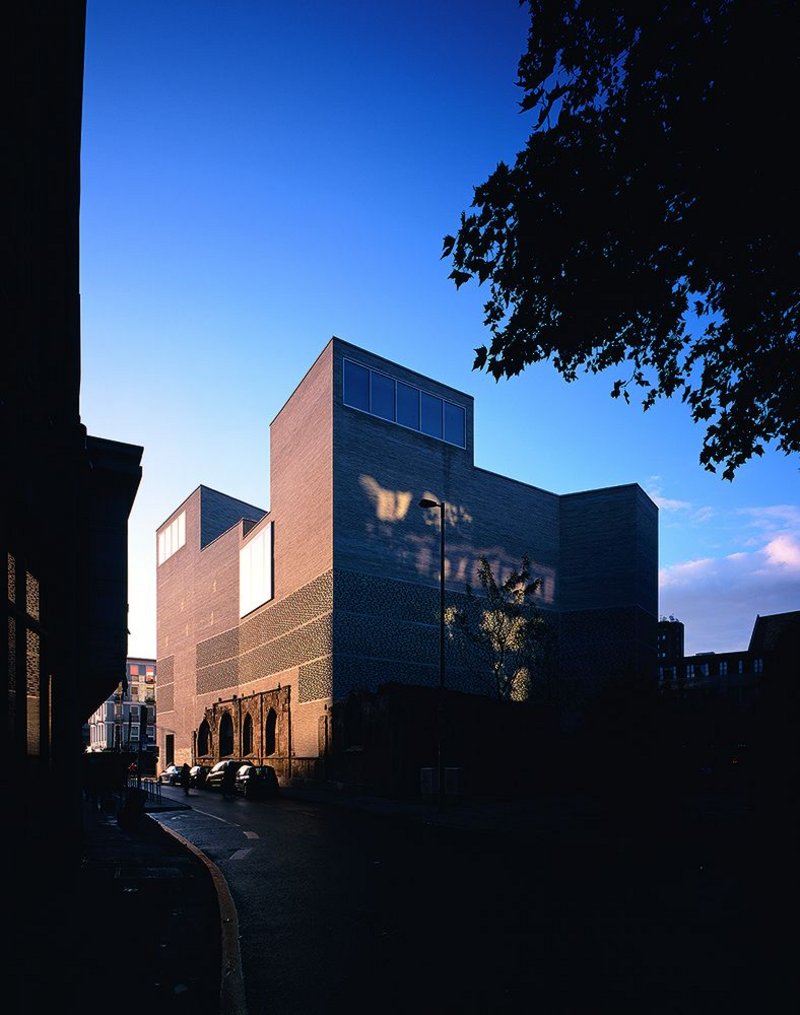 Perforated brick in the Kolumba Art Museum, Cologne.

Credit: Hélène Binet
Reaching 70 this year, he is of course the architect's architect par excellence, the previous recipient of the 2008 Praemium Imperiale and the 2009 Pritzker Prizes – so now, with the Royal Gold Medal, he has the full set. He is the very model of the lone creative genius (with a staff of 30), able to work on his own terms, turning down much more than he accepts. So many of the profession, rightly or wrongly, aspire to this. Moreover his buildings – especially the rural chapels – have a kind of inevitable simplicity about them, exploring the essence of architecture: space, light, mass, materiality and the still more mysterious attribute of presence. So what Zumthor does, others borrow, from the riven gneiss and flowing water of the thermal baths at Vals to the long thin 'Kolumba' bricks he designed for the 2007 museum of that name in Cologne. True that everyone from the Romans to Wright and Lutyens had used such bricks; but the fact that Zumthor revived them was enough to start a trend. The New Horizontalists. His early work was as a conservation architect and the past is always present in his work.
Luxurious restraint in the Thermal Baths at Vals, Switzerland.

Credit: Hélène Binet
But though many may aspire to the condition of Zumthor, only one man – he himself – has achieved it. As the highly poetic RIBA Gold Medal citation, written by Yvonne Farrell of Grafton Architects, puts it:
Architecture needs warriors.
Architecture has to be made.
Otherwise how do we keep going?
We need proof.
We need proof that architecture exists.
We need to spend time in spaces that
nourish the soul.
---