Wang Shu's promotion of traditional Chinese culture and craftsmanship is a fresh approach amid China's dash for urbanisation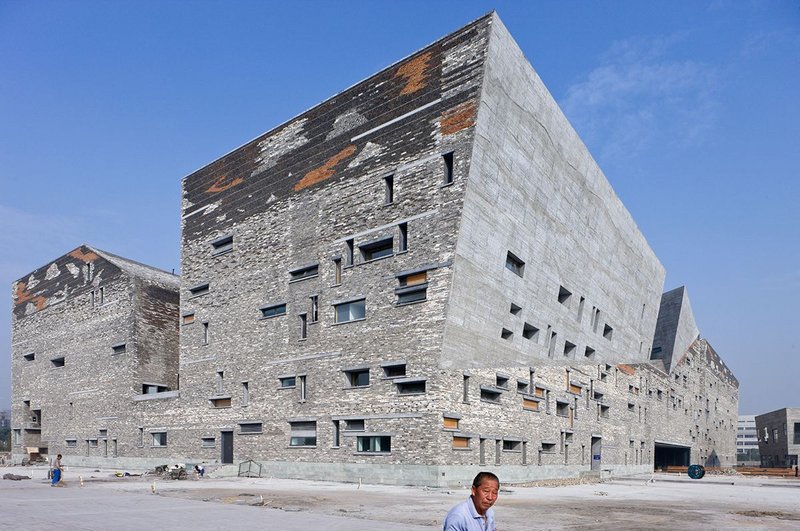 Ningbo Museum, Zhejiang Province, China by Amateur Architecture Studio. The form is inspired by the mountains and ravines of the surrounding area.

Credit: Iwan Baan
The last time that Denmark's Louisiana museum ran a series of exhibitions on individual architects, it focused on the big-name starchitects of the day. Now, 16 years on, it has revived the series but is this time featuring architects who, though leading practices of relatively modest scale, are nonetheless bringing fresh thinking to pressing issues of the day – such as sustainability, urbanization and cultural identity.
Wang Shu, of Amateur Architecture Studio in Hangzhou, eastern China, kicks off the new series. The first Chinese architect to win the Pritzker Prize, in 2012, Wang Shu is known for his ability to imbue new architecture with a sense of cultural continuity.
For me, he has an alternative way of making architecture in China… he's very much on his own.
'For me, he has an alternative way of making architecture in China… he's very much on his own,' says curator Kjeld Kjeldsen, referring to the contrast with the tabula rasa approach that has more commonly been adopted in China as it has gone full-pelt at urbanisation.
Instead, Wang Shu's approach, while contemporary in expression, is rooted in an appreciation of vernacular building forms, materials and craftsmanship, drawing inspiration also from Chinese garden architecture and calligraphy. His practice, which he runs with his wife and practice partner Lu Wenyu, is particularly engaged in the issues that urbanisation has raised in China, such as the depopulation of rural areas and loss of cultural traditions.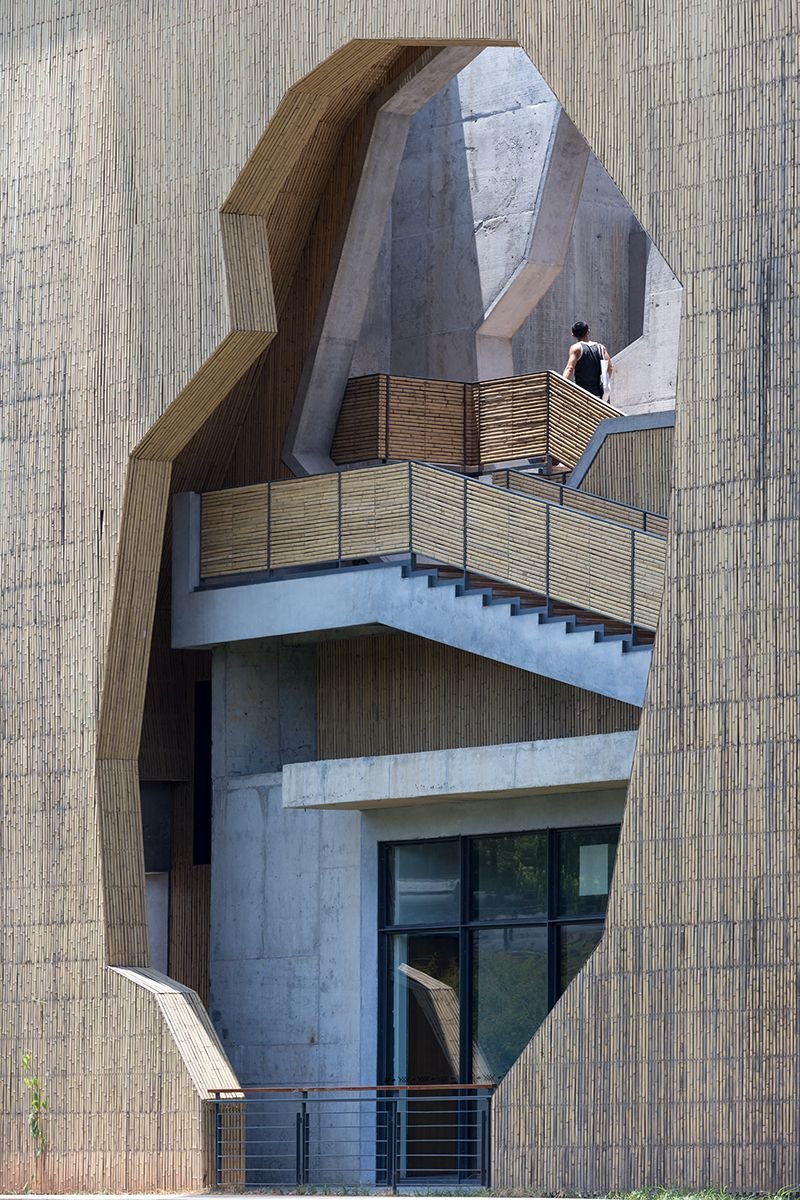 Wa Shan Guesthouse / China Academy of Art Xiangshan Campus, Hangzhou, 2013 Amateur Architecture Studio.

Credit: Iwan Baan
Almost all his projects are in Hangzhou province. Two in particular show the practice's singular way of engaging with the past while developing anew. The Ningbo History Museum (2008) was one building that addressed the issues of 'clean slate' redevelopment head-on. The site for the project was part of a larger area cleared for new cultural and administrative buildings, a process that involved the removal of many villages. Wang Shu's approach was to incorporate the old into the new by recycling building materials from the village within the new 30,000m2 structure, and by using traditional construction techniques. In this way, says Kjeldsen, not only do the salvaged physical remnants find a new use but their visible presence 'gives story and memory back to the people who live there'.
At the Fuyang Cultural Complex (2016), the whole roof is turned into a stone garden inspired by traditional Chinese garden architecture. Wang Shu took on this commission on the condition that he would be allowed to work on a restoration project to regenerate the remote village of Wencun. This had been declining in population and there has been a loss of traditional building techniques as remaining locals invested in low quality prefab housing. Wang Shu's intervention included both preserving the old houses and introducing a number of different housing types to perpetuate the village's diverse character.
While Wang Shu may be swimming against the tide of redevelopment in China, his influence is likely to grow both through his own projects and his role as dean at the China Academy of Art, where he is teaching a new generation of architects.
The exhibition on Wang Shu will be followed over the next few years by shows on Chilean architect Alejandro Aravena, director of the 2016 Venice Biennale, Tatiana Bilbao of Mexico and Indian architect Anupama Kundoo.
The Architect's Studio, Wang Shu – Amateur Architecture Studio, from 9 February - 30 April 2017, Louisiana Museum of Modern Art, GL. Strandvej 13, 3050 Humlebaek, Denmark