One building per year shows how rich and varied Britain's architecture has been over the last century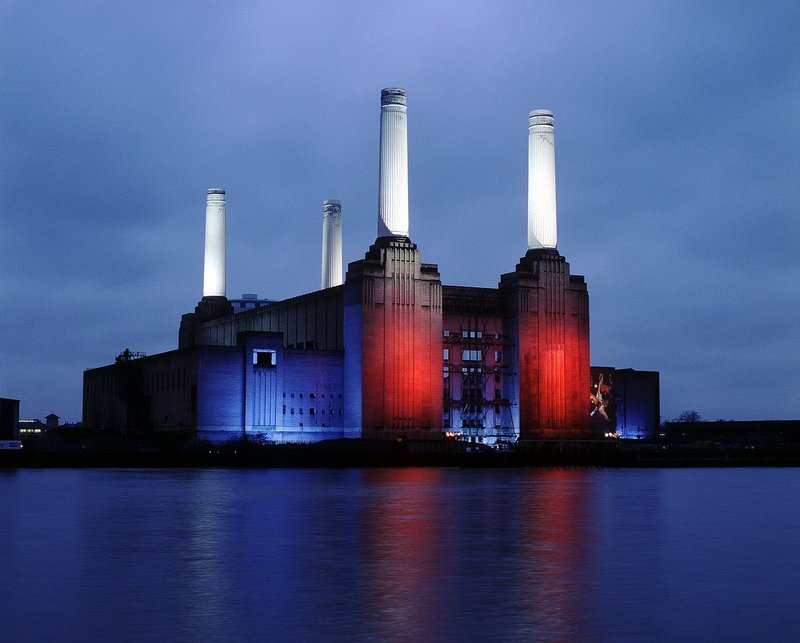 1933 Sir Giles Gilbert Scott, Battersea Power Station.

Credit: Sarah J Duncan
Is it possible to tell the history of British architecture over the last 100 years with just one building per year? It most certainly is, judging by a new book and Royal Academy exhibition organised by the Twentieth Century Society to mark a century of buildings that fall under its protective remit, from 1914 to the present.
The society invited a group of critics and historians to nominate outstanding buildings. The resulting list is appropriately diverse in style, scale and fame, and a reminder of the many different threads of architecture woven together over the last century. For as Twentieth Century Society director Catherine Croft points out, the built history of the century was in no way a linear path.
'I think it shows just how diverse architectural history was. It brings you up with a jolt and makes you realise just how contradictory things are,' she says.
This is particularly true of those chosen to represent the last decade or two, whose eclecticism defies easy categorisation.
While there were plenty of contenders for the classic modernist years of the 1930s and brutalist 60s, some years proved rather more difficult – such as the early 1920s and the Second World War years, when there was understandably far less being built. Choices often reflect the social and economic circumstances – the 1946 entry is the Excalibur prefab estate in Catford, which remarkably was to survive intact until very recently. They also reflect the Society's own history – the demolition of the Art Deco Firestone Factory (1928) was instrumental in the Society's inception. Greenside House by Connell, Ward and Lucas (1937) is included as a building that the Society (unsuccessfully) fought to save, as is the Sainsbury eco-Millennium store in Greenwich (1999), whose days are already numbered.
There are plenty of old favourites – BDP's Preston Bus Station (1969), Royal Festival Hall (1951), Barbican (1974), BT Tower (1964). But rather more interesting to discover are lesser well-known gems such as the Italianate chapel at Lamb Holm in Orkney built by Italian prisoners of war in 1944, and the charming House in the Clouds (1923) watertower residence in Thorpeness, Suffolk.
Without the benefit of perspective, choosing more recent buildings must have been more challenging. Croft reckons that while it's relatively easy to narrow it down to a shortlist of four or five for each year, settling on just one is difficult. But the choices they have made for recent years seem solid enough, such as Chipperfield's Hepworth Wakefield (2011) and Níall McLaughlin's serene Bishop Edward King Chapel in Oxford (2013), both commended by Croft for being built to last with an enormous attention to detail. Zaha Hadid's Aquatic Centre represents 2012 while Accordia housing development in Cambridge is nominated for 2008, and is noted as being the youngest conservation area in the country. Bennetts Associates' refurbishment of the Royal Shakespeare Company's Stratford home (2010) is commended as an example of innovative conservation. Thomas Heatherwick is represented twice – East Beach Café in Littlehampton (2007) and Aberystwyth Artists' Studios (2009).
All the buildings are recorded in the accompanying book, which also includes essays on the inter-war decades (Gavin Stamp), post-war architecture (Elain Harwood) and post modernism (Timothy Brittain-Catlin).
---
100 Buildings 100 Years – Views of British Architecture since 1914, until 1 February 2015, The Architecture Space, Royal Academy of Arts, Burlington House, London W1J 0BD.
An accompanying book is published by Batsford, priced £25.