As it expands its Battersea campus and greatly increases its student numbers, the Royal College of Art is fast-changing. This hugely enjoyable anniversary exhibition of work by alumni and staff over the college's 175-year history is a timely reminder of the great talent that helped build its reputation.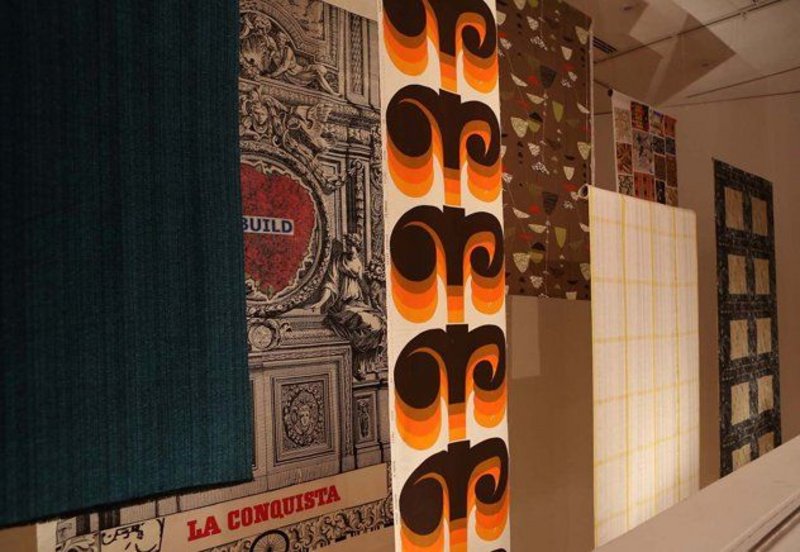 It's called The Perfect Place To Grow, and judging by the subsequent achievements of so many of its alumni, the college's must be getting something right as it nurtures its students towards successful and influential careers in art and design.

Certainly the curators were truly spoiled for choice when selecting material for this show, which goes right back to the RCA's origins as the Government School of design at Somerset House. So many great design names have passed through the college from Christopher Dresser (who was just 15 when he enrolled) through to Barbara Hepworth, Henry Moore, Hans Coper, James Dyson, Gertrude Jekyll, Robin Day, Bridget Riley, and David Hockney, who is particularly well represented. Architecture is less prominent, although there's still Edwin Lutyens, David Adjaye, Eric Parry, Nigel Coates, Ron Arad and current professor of architecture, Alex de Rijke's practice dRMM.

The challenge was how to marshall and edit such rich material. The curators have decided to use four key themes rather than go for the obvious chronological approach, and this is both more demanding and more rewarding for the viewer. I enjoyed the Political Expression section, with the anti-Iraq war graphics of David Gentleman and the unexpected inclusion of suffragist Sylvia Pankhurst, who travelled the county documenting the working conditions of women in paintings and was jailed while an RCA student. Another section, Public Purpose, could have been a larger show in itself, showing students and staff's work in transport, health, town planning, and national events such as the Festival of Britain the 2012 Olympics. Art and Industry considers the role of design in industry (cue James Dyson) and Personal Expression reflects on the use of fine art as a personal creative agenda, by provocateurs such as Tracey Emin.

I enjoyed the links made across the decades and disciplines, such as the textiles by Lucienne Day, Sue Timney and Orla Kiely. A display of fashion design includes a dress by Ossie Clark, displayed next to a study by RB Kitaj for the well known painting Mr & Mrs Clark & Percy. Britain's iconic highway graphics by Margaret Calvert and Jock Kinneir are juxtaposed with Calvert's new signs, so many years on, for the RCA's latest Dyson building.

While it's exhilarating seeing so much work, both new and old, by those who are already widely acknowledged as having shaped British popular culture – Ian Dury, Neville Brody, Anthony Price, Ridley Scott to name just a few more of so many, I would have liked to have seen a dedicated section dedicated to more recent graduates. However with so much incredible history to contend with, there's inevitably limited space for those who are yet to make their reputations but who will be nonetheless be the ones shaping the next chapter of the college's long and distinguished history.
---
The Perfect Place to Grow
175 Years of the Royal College of Art
Until January 3, Royal College of Art, Kensington Gore, London
www.rca.ac.uk
---