AA's celebration of Segal's flexible self-builds is well timed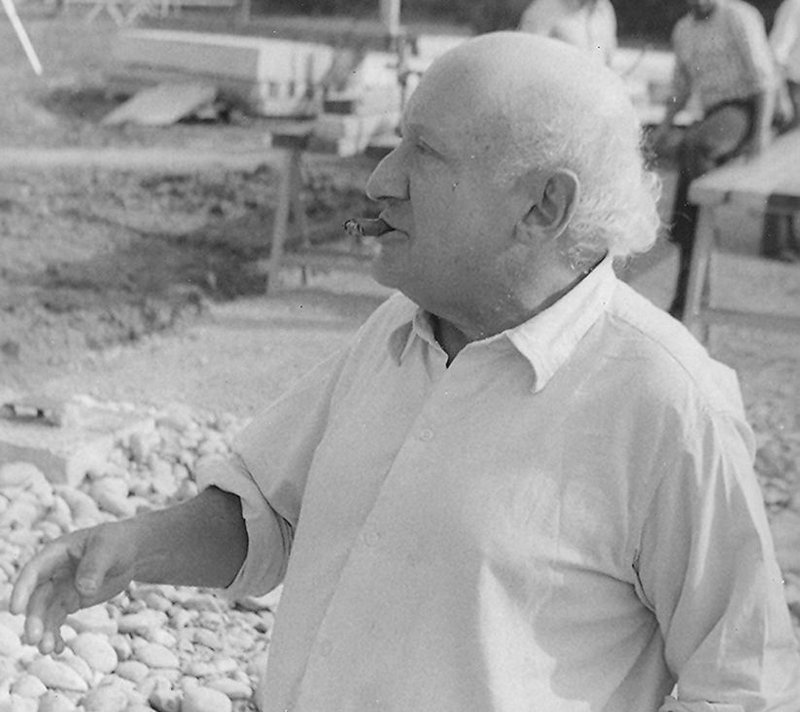 Walter Segal on site

Credit: Courtesy John Segal
Who is the only architect to have had two London streets named after him during his lifetime? This accolade goes to the relatively little-known Walter Segal, the subject of the Architectural Association's timely new exhibition Walter's Way – The Self-Build Revolution.
With housing affordability and provision at crisis levels, there's much to be learnt from Segal's pioneering projects in the 1970s and 80s, which were clearly several decades ahead of their time with regards to sustainability and open-source design. His approach centred on the use of a modular, softwood post-and-beam structural system designed for standard sized and easily accessible building components. With the emphasis on rigorous simplicity, the whole thing was designed to be easily constructed by self-builders with no previous experience. Originally intended to be single storey, the system usually ended up being used to creates two storey homes configured variously to suit each family. Each house was raised on stilts for ease of access to services.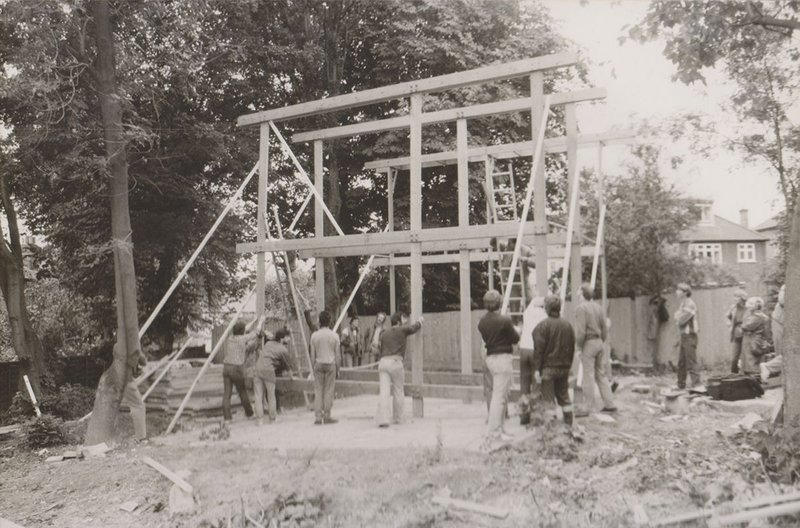 Erecting the structure.

Credit: Image Courtesy Jon Broome
Two hundred houses were built, with a concentration in the London Borough of Lewisham, in particular at Walter's Way and Segal Close, whose names were chosen by residents in tribute to the architect. This exhibition, displayed on a recreation of the Segal structural wall and floor system, uses archive films, publications and drawings to illustrate the design and realisation of the housing developments.
'The system rather builds itself,' says Segal in one interview, while also admitting that he has no idea at the onset how the whole experimental endeavour would work out.
It's clear that the key to success was threefold – Segal's ingenuity; the dedication of the self-builders, and an enlightened local authority, in this case Lewisham, whose architects' department was closely involved. The strategy enlisted those on the council list, or awaiting transfers, to build and part-buy their own homes using land deemed unsuitable for conventional council housing. Despite lengthy bureaucratic hurdles, it evidently worked well for all concerned.
Unlike much of today's 'affordable' housing, in Segal's day, affordability was ensured – no capital was required and all participants were guaranteed council mortgages for 50% of the value of the house, with options to buy the rest later. This was housing for ordinary working people, not the sort whose self build might these days end up on Grand Designs.
This exhibition, which rewards close attention to the archive films and articles, will introduce Segal's pioneering methods to a new generation of architects whose potential clients will probably have little chance, with the current housing market, of ever owning their own homes. Could self-build be used more widely today to help – in an albeit small way – address the housing crisis? The answer, surely, is yes – but it would require local authorities to support such developments rather than sell sites for more conventional development, and there's the rub. Step forward again, Lewisham Council, which is working with community builders RUSS (Rural Urban Sythesis Society) and Architype on a self-build development in Ladywell. Organisations such as RUSS and other self-builders ensure that more than 30 years after his death, Segal's legacy lives on.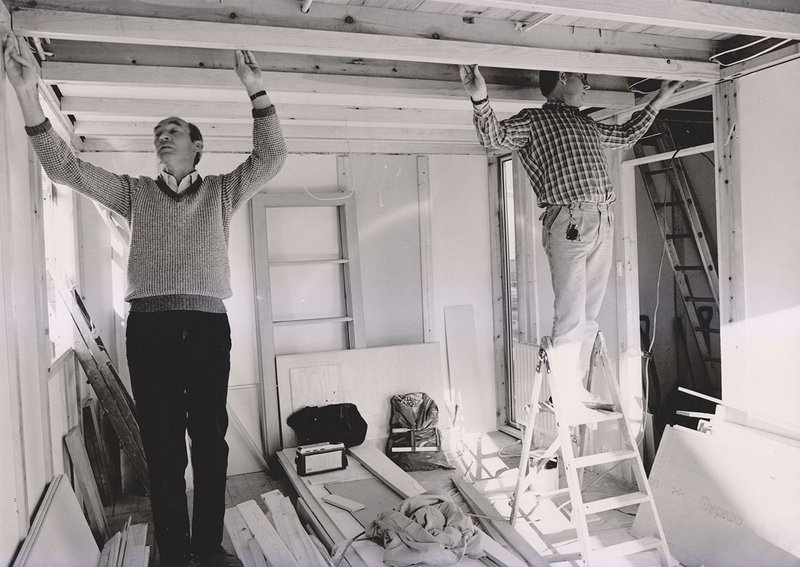 Getting closer now.

Credit: Martin Charles, courtesy Jon Broome