Film set, Things to Come, Britain, 1936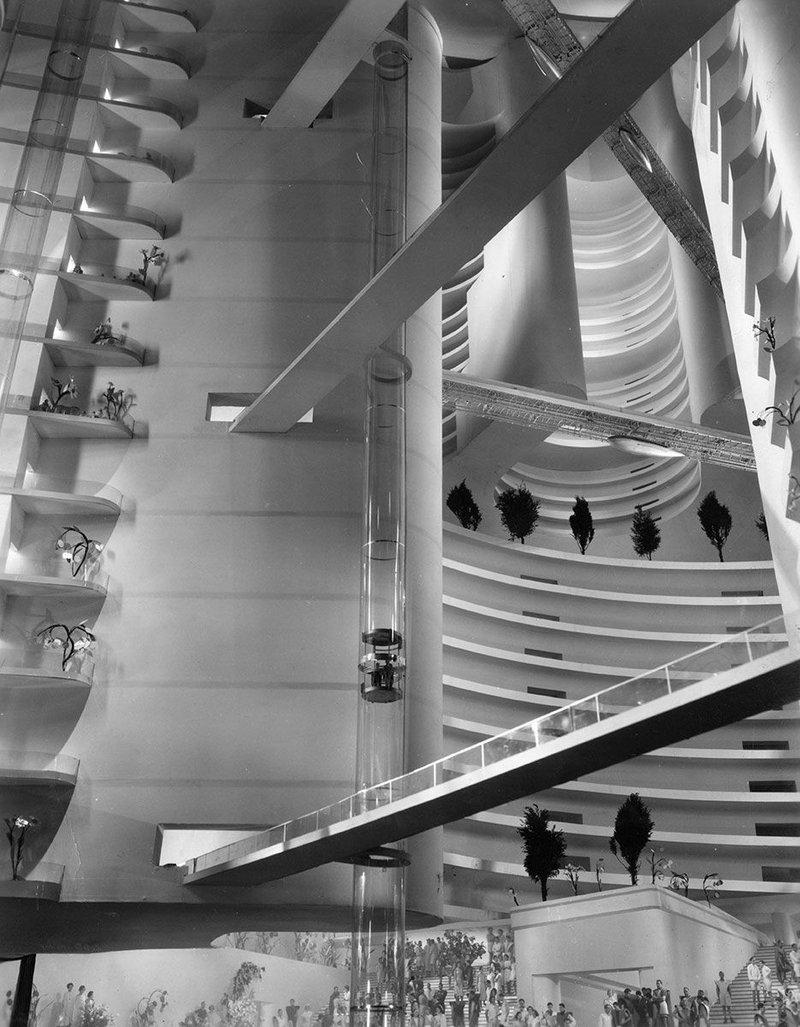 The development of film set design in the 1920s and 1930s benefited from the input of professionals with an architectural background, and achieved its most remarkable results in France, Germany and the US, where art deco and modernism often influenced the aesthetic of film décor. Of the other European countries, Italy arguably produced the most interesting examples of modern set design, while Britain's most renowned contribution was given by the 1936 science fiction film Things to Come, adapted from a novel by H G Wells.
The author first approached Fernand Léger for the effects and modern settings, but the French artist's drawings were rejected and the sets eventually designed by the producer's brother, art director Vincent Korda. To create his futuristic world, Korda employed a new display plastic called Rhodoid, which was available in many different formats and colours. László Moholy-Nagy, then living in Britain, was commissioned to create the special effects; however, only a few minutes were eventually used, perhaps being considered too experimental and abstract.
Valeria Carullo
---
The exhibition Rationalism on Set: Glamour and Modernity in 1930s Italian Cinema, opens at the Estorick Collection of Modern Italian Art, London, on 18 April