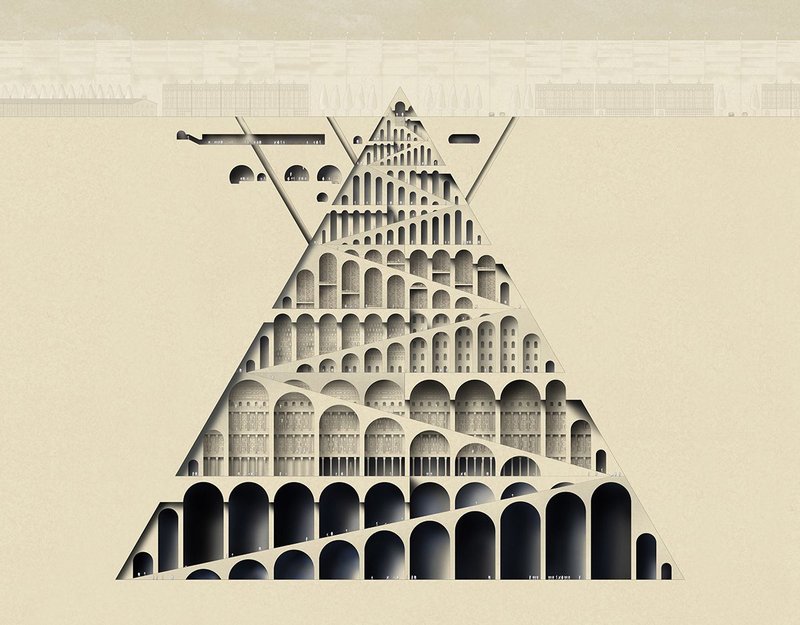 The archive will preserve craftworkers' sketches and processes for future generations.
Crafts Vault: The V&A Academy of Artisanal Crafts
The Chinese University of Hong Kong
Tutors: Peter Ferretto, Ingrid Schröder
An academy for reviving traditional crafts is proposed as part of a scheme to build an addition to the Victoria & Albert Museum in London.
Thomas Chee's project, Crafts Vault: The V&A Academy of Artisanal Crafts, is a response to the UK's post-2008 economic downturn and the rise of new manufacturing technologies such as 3D printing.
He suggests a new typology of museum that not only stores and exhibits craftwork but includes workshops where visitors can see crafts­people in action. This experiential approach, says Chee, softens the boundary between visitors and the origin of the exhibits.
He developed the idea after a six-month exchange programme in Cambridge, where he learnt blacksmithing and explored archi­tecture both locally and in London. He was also inspired by Richard Sennett's book The Craftsman.
'When I arrived in the UK I was very interested in the arts and crafts history of the UK and the Industrial Revolution, so I started to look into the Great Exhibition of 1851 and then the V&A, which was a very key part of Albertopolis,' Chee says.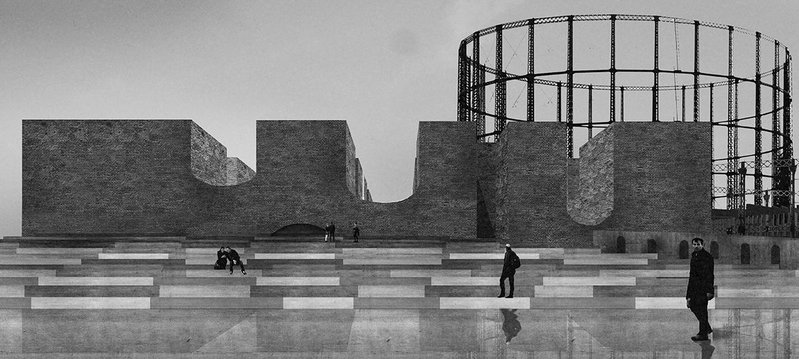 Craft museum with entrance plaza in the foreground.
He puts the new museum and academy on a brownfield site in North Kensington, a rather less affluent area than the main V&A's South Kensington home, and one that he feels might benefit more from the new facility.
Clad in brick, the windowless building is envisaged as a Monument of Future's Past, sitting silently among gasometers and a nearby cemetery while ensuring that the skills of the past are kept alive.
Incoming materials are delivered to the appropriate workshop setting according to craft – stone, textile or carpentry, for exam­ple. Observation corridors mean production processes will be visible to visitors they wander around the museum.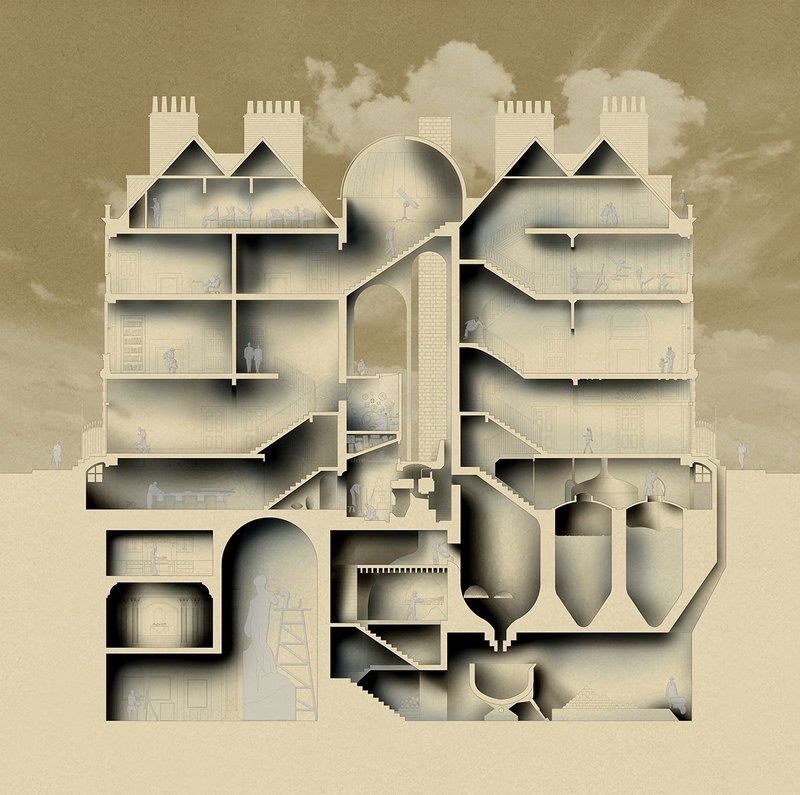 Workshops come in a variety of shapes and sizes to suit different crafts.
An important part of the site is the archive, where craftworkers' sketches and technologies are stored so that future generations can trace how everyday objects were once made. One of the gasometers is converted into a craft market and dormitory for the workers. The other is a social space where visitors can interact with the makers and find out how they work.
'I hope the project can preserve some craft skills and pass them onto the next generation, while at the same time reminding ourselves of the passion and spirit of experiencing new things as we make,' Chee says.
---