To go in the space of a week from Zaha's Riverside Museum in Glasgow to the new M Shed Museum in Bristol (by Melbourne's LAB architects, and also on the waterfront) is to see two utterly different approaches to the business of making a regional cultural centre.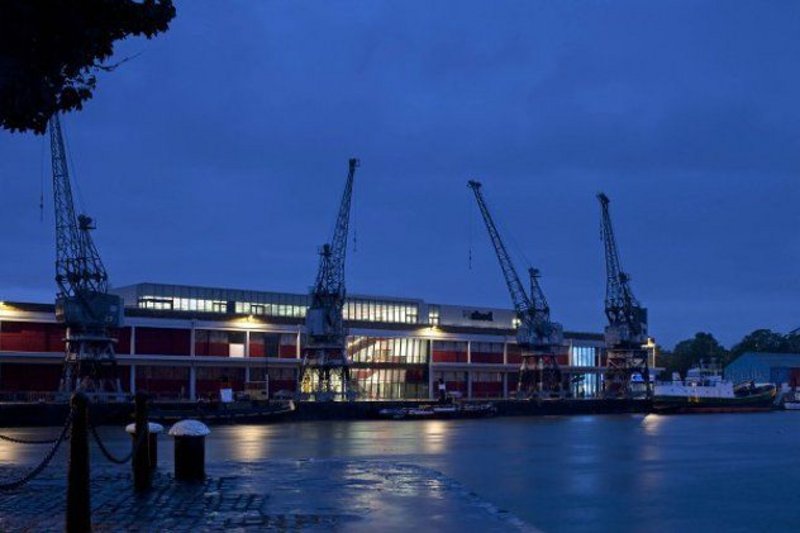 Zaha's big striated zigzag of a building draws from its context to a perhaps surprising extent – there are echoes of the remaining big industrial sheds of Clydeside with their sawtooth roofs, plus the fluid confluence of the rivers Kelvin and Clyde at this point. But it is all-new, making its mark in a distinctly denuded postindustrial setting.
At Bristol's M Shed, given that the architects are also known as icon-builders (think Federation Square in Melbourne) you might expect eruptions of fractal geometry. But no. This is a well-mannered, modest bit of re-use of an existing dockside warehouse. One that is not especially remarkable or historic – it dates from the 1950s and is not listed – though it has a functionalist purity to it.
LAB architects really only get their trademark fractals going in the staircase atria at the two ends of the building, plus they make one large incision to make their slightly forward-leaning entrance façade. Otherwise, you think, gosh, it's actually quite a modest little regional museum, the kind of memory-attic that provincial cities used to have. Plus it has interesting things around it like working dockyard cranes, steam engines and historic boats. At Glasgow's Riverside, everything's static.
Despite that, Zaha in Glasgow is all about transport and travel. Two things put you off: the relentlessly pistachio-green interior, which feels like coloured cake icing, and the massively over-cluttered collection of vehicles. It's like one huge traffic jam in there. It could be edited down by 50 per cent easily.
So if you're museum-spotting for architecture, head for Glasgow – it's good if not great Zaha. But if you want a well-balanced and presented display of local material in a relatively understated building in more congenial urban surroundings, make for M Shed in Bristol.