The most successful art installations are those that tell you something about the location, as well as the art itself. In this way "Prism", created at the Victoria & Albert Museum during the recent London Design Festival, was an effective intervention into otherwise unseen behind the scenes areas at the historic museum.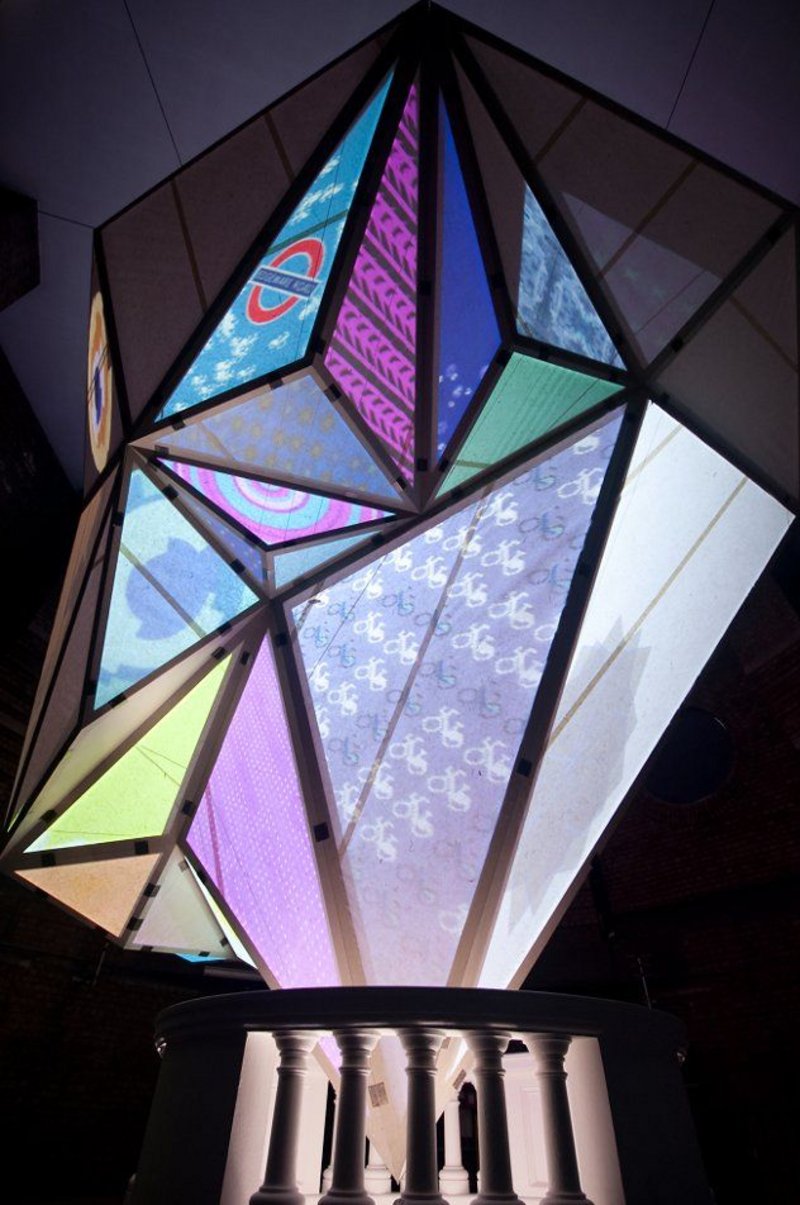 Designed by digital artist Keiichi Matsuda, we first see a tantalising glimpse of Prism projecting into the cupola of the beautiful ceramics gallery. But to see it properly, we have to climb up the twisting and narrow back-of-house staircase deep into the guts of the building, past the rough and ready exterior of the cupola, and out into a usually unused room high up in the museum, where Matsuda's sculptural lantern was tethered.

The actual piece itself was admirable if a little less enthralling than might have been expected of its description as 'an astonishing living patchwork'. The idea was clever and appealing – graphic projections of live data relating to the capital on a multi-facetted giant paper sculpture. But the result was a little underwhelming in effect – it turns out that data such as the number of Boris bikes in use outside a particular tube station or the tidal patterns of the Thames is not that visually vibrant in real time. Of rather more interest was the rest of the visit that took us up another tight spiral staircase and out onto a viewing platform above the main entrance of the museum – from the street this flourish reads as an Imperial Crown, topped with a statue of Fame - giving splendid views over Kensington and the surrounding areas.

Prism is over now, and the viewing platform sadly once more out of bounds, although for sound health and safety reasons. But within the V&A's labyrinthine buildings, so rich in history, decoration and quirk, there's ample scope for further, equally illuminating interventions.