Prolific architect known for Whitehall's masterly Richmond House, who mixed modernism with traditionalism, and began architecture school at the age of 15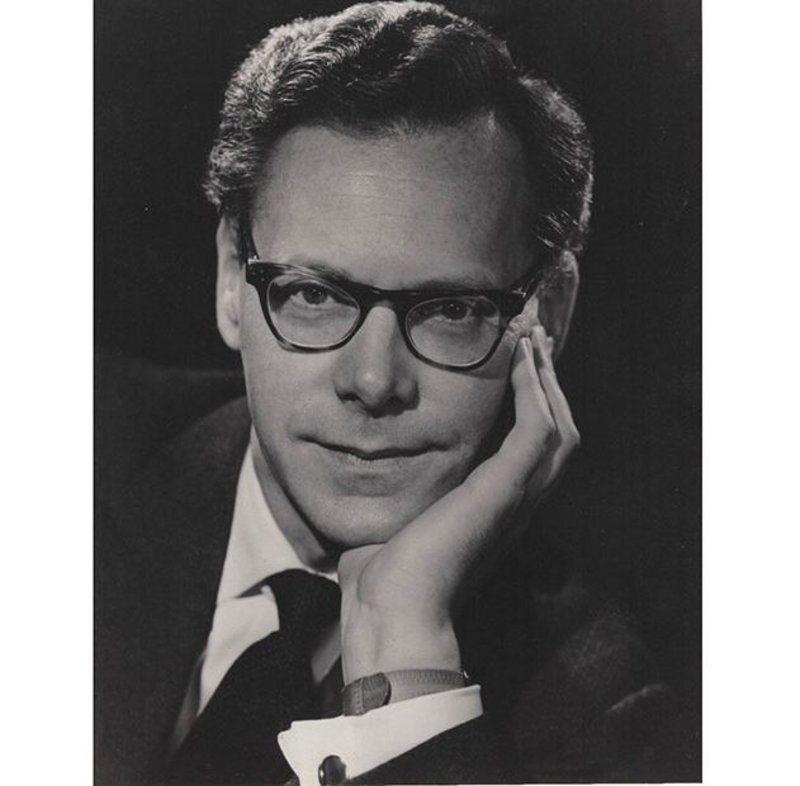 Sir William Whitfield CBE, architect and city planner.

Credit: Andrew Lockwood
The architectural output of Sir William Whitfield, who has died aged 99, had roots in concrete and brick brutalism but took contextual postmodernism to a Palladian mansion that traditionalists admired. Principal of a small office for almost 50 years, his diversity of work was shot through with recurring themes and was distinguished by thoughtful synthesis of precedent.
Whitfield joined Newcastle School of Architecture at the age of 15 on the basis of a drawings portfolio. Having also read planning and worked with Durham architect JS Allen, he attracted attention in 1954 as part of the trio that promoted a 'New Barbican' in the City of London. Strongly figured towers of record-breaking height featured and though unbuilt it galvanised the City into action and development a decade later.
A clutch of buildings for Durham and newly independent Newcastle University followed in 1960-70; his long facade of beautifully detailed copper fenestration and daring cantilevers against the quaint neo-Jacobean 1920s Union Club still looks good today.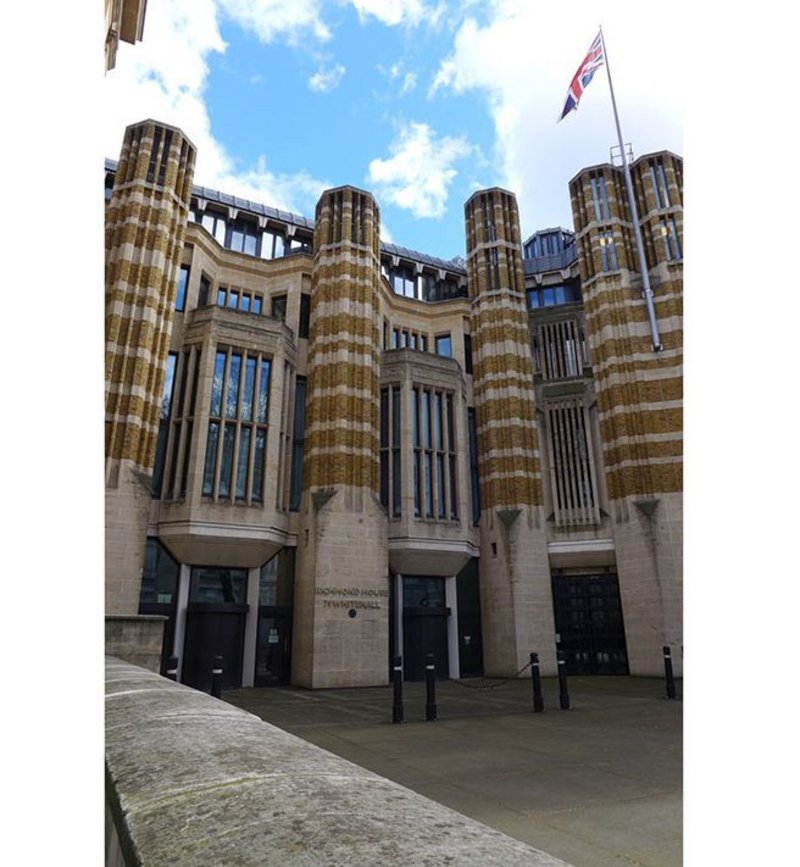 Richmond House in Whitehall, beautifully made and grade II* listed but threatened with facadism.

Credit: Roland Jeffery
Whitfield's 1961 competition win for government offices and a conference centre in Broad Sanctuary, opposite Westminster Abbey, gained him a profile and coverage, though it fell victim to Leslie Martin's plan to raze much of Whitehall. The facades would have had rectangular modules dimensioned to echo Pugin's on the Palace of Westminster while slender towers around blocks of accommodation articulated servant and served elements.
Glasgow University Library (1968) also boasted towers around reading room blocks. Successive alteration has diminished its monumental power, but the adjoining Hunterian Art Gallery retains hammered concrete and Whitfield's Mackintosh House evokes Toshie on the spot where his and Margaret's flat once stood; inside a gallery, outside a ghostly palimpsest.
Whitfield's extension to the Institute of Chartered Accountants in the City ran hammered concrete against the baroque of John Belcher's 1892 original and Joass's extensions. Beautiful detailing managed to win round a profession often cautious of statement architecture. Sections of neo-Joass work by Whitfield fooled many, but helped make the joins work, even if doctrinaire modernists felt 'replica' a contextual step too far.
Whitfield became the go-to architect for cathedral deans: his Chapter House at St Albans featured load-bearing Lutyensesque brickwork. A guest house and conference centre in the cathedral close at Canterbury nodded to Tudor precedent and made knapped flint almost playful alongside stone and green oak; while Here­ford's Mappa Mundi library had roots in both arts and crafts and nonconformist gothic. These three projects faced dogged opposition, but have worn well. Whitfield was the assessor for the Hostry at Norwich Cathedral, won by Michael Hopkins. He was restoration architect for Hawksmoor's Christ Church Spitalfields 1970-2000 and surveyor of the fabric at St Paul's Cathedral 1985-90. He sat on the Royal Fine Art Commission and was trustee of the British Museum.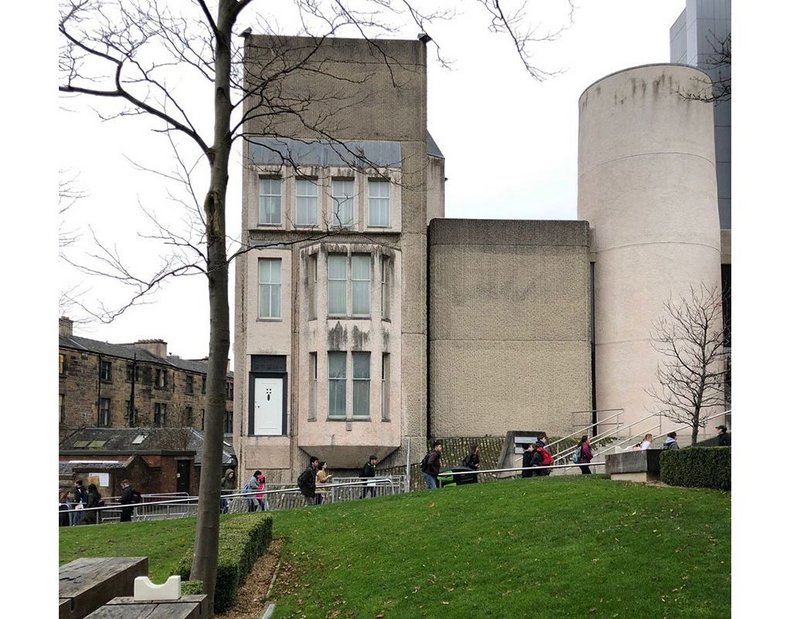 Glasgow's Hunterian art gallery – hammered concrete with the ghost of Mackintosh's and Margaret Macdonald's house.

Credit: Roland Jeffery
In 1986 Whitfield returned to Whitehall for Richmond House, a headquarters for the Department of Health. On this fearsomely awkward site between the Cenotaph and Norman Shaw's New Scotland Yard, he inserted substantial office plates, layered and staggered in both plan and elevation to give every office natural light. Fine cast concrete staircases and soffits lent internal gravitas while beautiful detailing and leadwork did the same externally. Facing the Cenotaph, its recessed composition of bay windows and turrets evoke, but at no point directly copy, Tudor precedent. Now grade II* listed, it is scandalously earmarked for demolition behind this facade to make way for a temporary Parliament building.
Paternoster Square, one of the great planning grid-locks between traditionalists and modernists, was finally built to Whitfield's masterplan with some buildings to his own design. It reads as a piece of urban fabric rather than a through-designed development. The way it frames views of St Paul's while ducking the St Paul's Heights cones and providing commercial density is a triumph.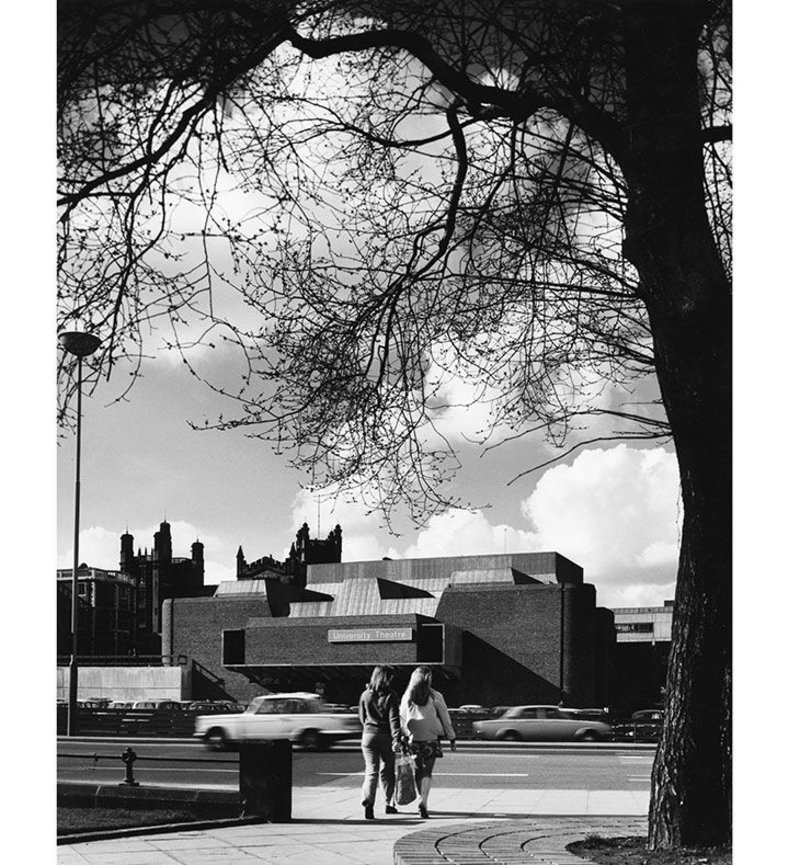 Newcastle University Theatre, 1970 (now Northern Stage) – Whitfield's trademark well-detailed masonry and leadwork with adaptable interior.

Credit: Colin Westwood / RIBA Collections
Whitfield suffered a stroke five years ago and died at St Helen Hall, Co Durham, the 18th century Palladian House he rescued from demolition and surrounded with a new Vanbrughian garden to his own design.
---