The influential Joseph Rykwert receives the RIBA's Royal Gold Medal next year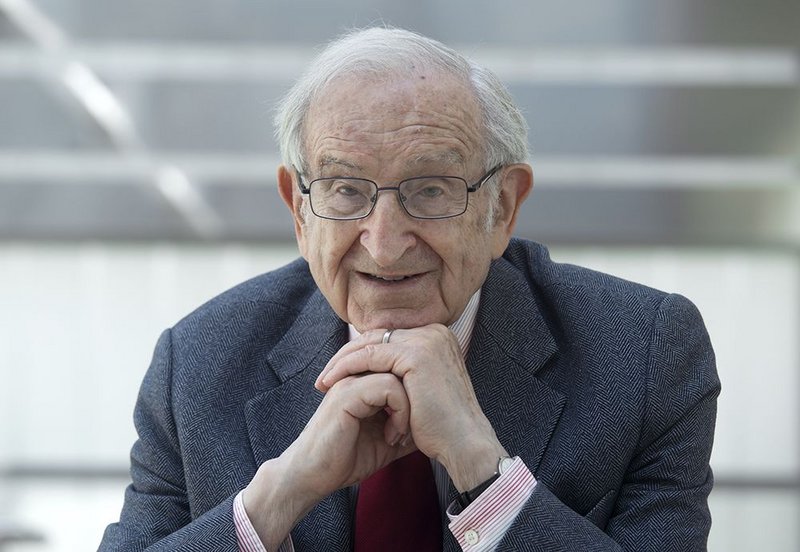 Joseph Rykwert

Credit: Pawel Mazuri, cc krakow
Architecture needs people who stand apart and interrogate it. Not necessarily as critics of buildings – we are two a penny – but as thinkers who in turn shape the way we think about things. Joseph Rykwert, who will receive the 2014 RIBA Royal Gold Medal as approved by the Queen, has been in fruitful conversation with architecture for some 60 years. He published an annotated version of Alberti's Ten Books as early as 1955. His first book to make a real impact, The Idea of a Town published in 1963, typically concerned itself with the lessons of the ancient world, and sounded a warning about the direction being taken by post-war town planning. With Rykwert, it is never about the purely functional, the picturesque or stylisms: his appreciation of the value of the human and the symbolic is one of his great contributions to architectural discourse.
Rykwert was born in Warsaw in 1926, came to Britain on the outbreak of war in 1939, trained at the Bartlett and the AA, worked for Fry and Drew, Richard Sheppard and Ove Arup, and as Eric Parry says in his citation, 'next to his writing desk he has always maintained a drawing board'. However, he appears to have slid into academia like a duck into water. The fact that his nomination was supported by former Royal Gold Medallists David Chipperfield, Frank Gehry and Renzo Piano, tells you a great deal about the man. He is a teacher, has taught at all the top schools internationally and the Universities of Essex and Cambridge in particular, and his wisdom and insight, communicated with his characteristic good humour, have been widely influential.
As RIBA president Stephen Hodder says: 'Joseph's writing and teaching are rare in that he can deliver the most profound thinking on architecture in an accessible way.' Nonetheless, I was daunted in 1996 when his mighty work The Dancing Column appeared. A whole book on the origins of the Orders of classical architecture, when modernism was once more reasserting itself strongly after a decade of dubious post modernism and cod-­historicism? Rykwert put me right. 'I had early decided to be a "modern" architect,' he wrote, 'but I considered that "classical" architecture incorporated some important and timeless rightness.' The book drilled right down to the origins of architecture, the building as metaphor for the human body. It allowed him, he said, 'to think anew about what people expect from buildings'. The notes and bibliography take up a third of the book. I am still daunted.
I have never sought to be impartial but have taken sides, sometimes combatively. So I feel both elated and enormously grateful
Rykwert responds to the honour – given for lifetime achievement – thus: 'What makes the gift doubly precious is that it does not come from my fellow-scriveners, but from architects and builders – and suggests that what I have written has engaged their attention and been of use, even though I have never sought to be impartial but have taken sides, sometimes combatively. So I feel both elated and enormously grateful.'
The actual presentation of the Royal Gold Medal will not take place until 26 February, 2014. Unlike with many another recipient of the honour, in this case we need the time lag. We need to get reading, and re-reading. Rykwert never believed in the Year Zero, tabula rasa theory of modernism. For him, there is only architecture, and to understand and practise that you need to know your history.
---
Susan Sontag:
'Joseph Rykwert is a gloriously erudite, ingeniously speculative historian and critic of architecture – of, that is, the forms (in the most concrete sense) of civilisation, of social embodiment itself.'
---