T Alwyn Lloyd found a way round the risk from mining subsidence at Ystrad Mynach College of Further Education in south Wales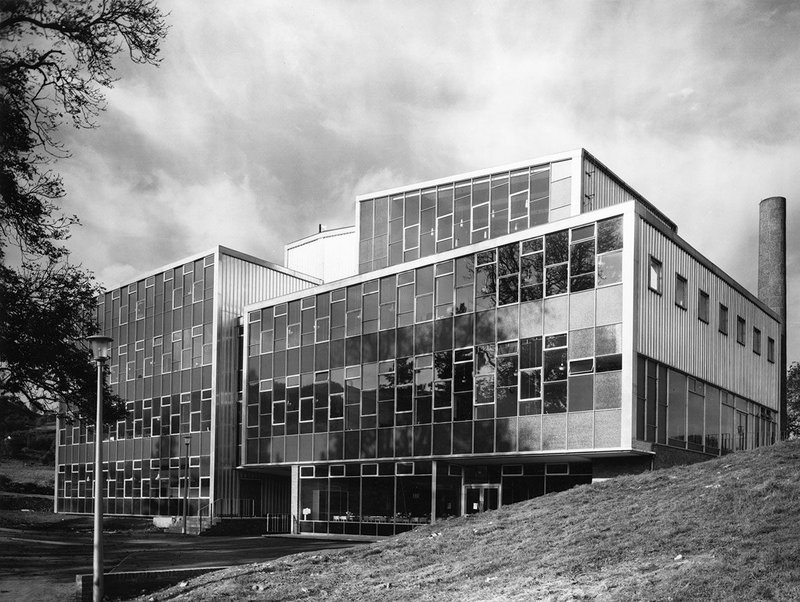 Ystrad Mynach College of Further Education by architect T Alwyn Lloyd & Gordon (Alex Gordon was to be RIBA President in 1971-3) was situated in the industrial mining district of the Rhymney Valley. Photographer Hylton Warner was commissioned to document the building soon after its completion as an early example of concrete framing and curtain walling in Wales.
At the time, buildings at risk of mining subsidence were usually single storey, but consulting engineer Felix J Samuely guided the decision to build this four storeys high. A pioneer in the development of concrete space frame construction, Samuely carefully considered how to achieve the most economical method of fabrication.
The main block (pictured) containing classrooms, laboratories, a lecture theatre and offices, was split by a 3in structural break to allow for potential movement. Each unit, including a separate two-storey workshop block, followed the same structural principle – a rigid column and truss system bearing upon two mass concrete pier foundations at which point provision was made to allow for raising the building by jacking should future settlement take place.