Stuck for presents? Or just looking forward to your own quiet break from the festivities? We've just the book for either job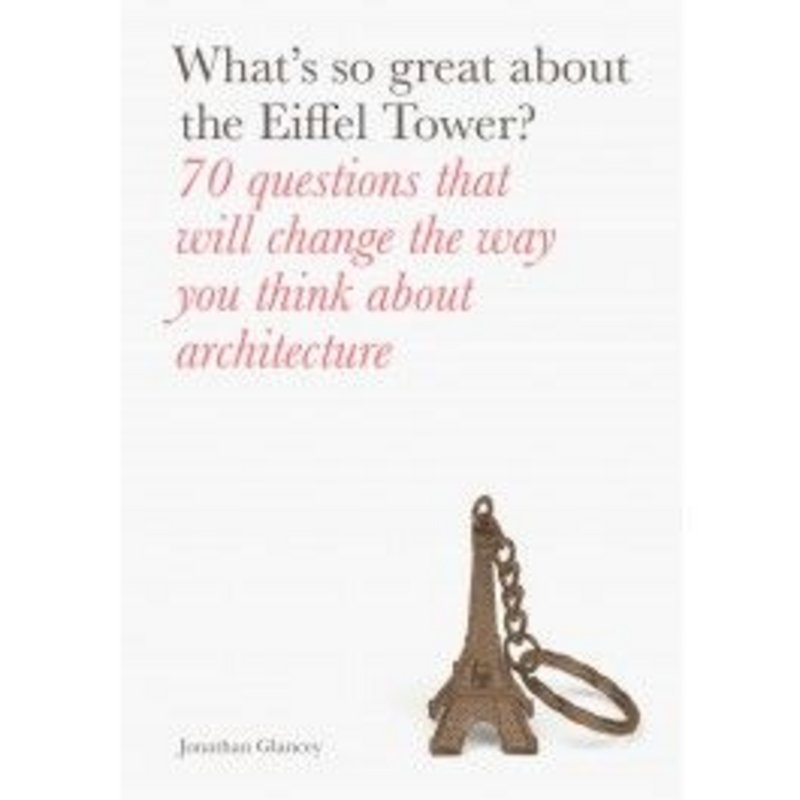 What's So Great About the Eiffel Tower? 70 Questions That Will Change the Way You Think about Architecture
Jonathan Glancey. Laurence King. 176pp HB £12.99
Jonathan Glancey has created a timely parlour game. In a series of deliberately controversial propositions he goads the reader into declaring their stance on 70 architectural icons. In a couple of pithy pages devoted to each subject, ranging widely from John Pawson via De Architectura to the kitsch of Carcassone, we're provided with enough history, background and detail, to become opinionated about buildings we barely knew or to readdress our opinions of sacred cows. RK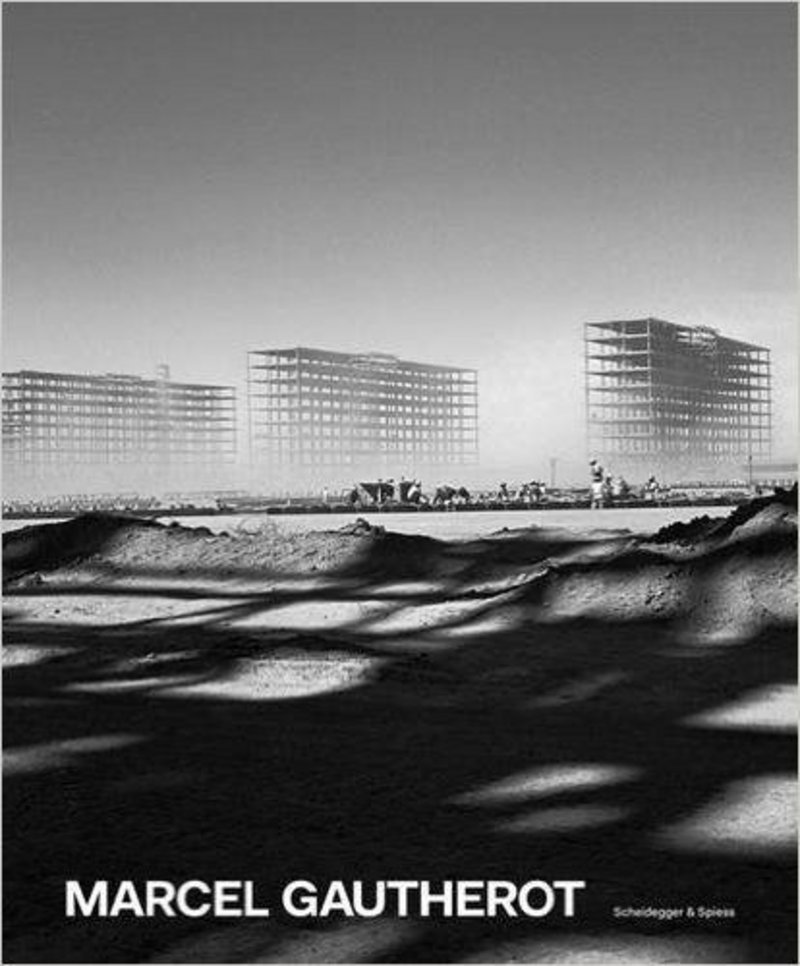 Marcel Gautherot; The Monograph.
Michel Frizot, Samuel Titan, Jacques Leenhardt (ed). Scheidegger & Spiess. HB 208pp. £22.75
A stunning collection of luminous black and white photographs that remind us that Edward Weston and Alfred Stieglitz were not the only expatriates working in Latin America.
With an ethnographic rather than architectural imperative, Gautherot evinces the thrilling birth of Brasilia without the confines of social-realism heroics and emphatically captures the continent's harsh inter-tropics light.
With Gautherot's equal interest in the peoples of the pre-hispanic this is a timely reminder of the importance of human scale in the environment, particularly the built one. RK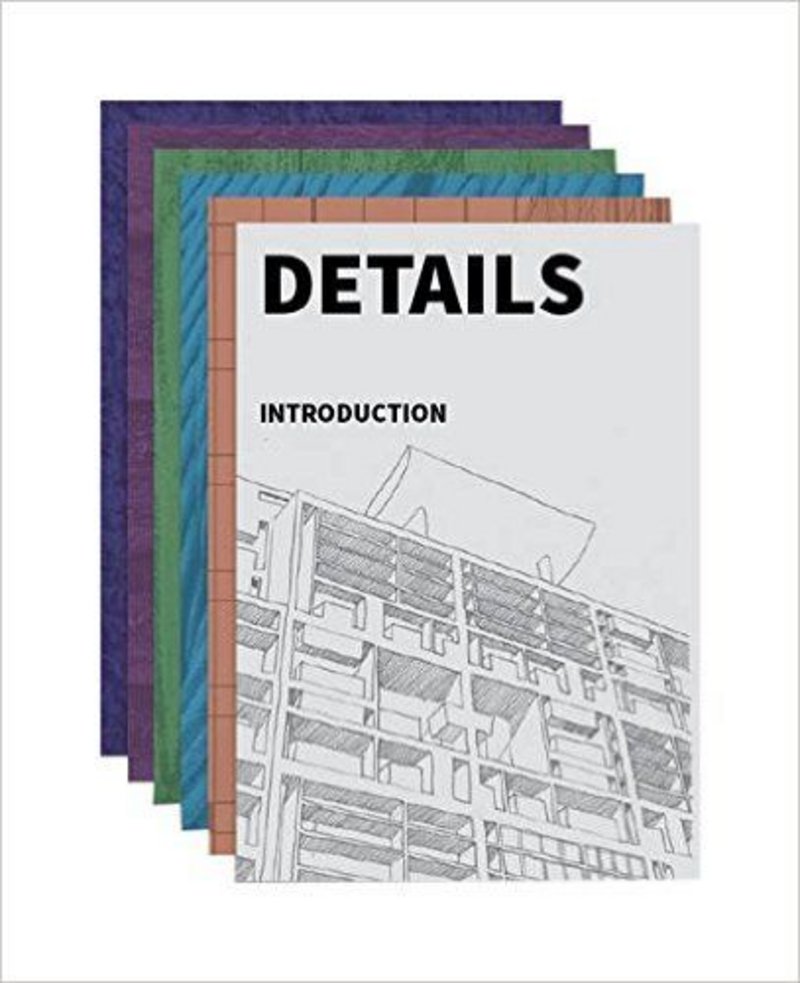 Details. Volume 2 Barbican and Golden Lane
Wayne Head (ed). The Everyday Press. £15
This collection of fantastic alternatives to crackers, hats and other paper-based Christmas products is a celebration of the attention to detail that informs the Barbican. Presented as a collection of folded sheets, their assembly will be a stimulating post-prandial seasonal game that is bound to reignite some of the controversy that originally greeted this brutalist beauty.
The seven individual colour-coded sections range from elevations of the Golden Lane estate to details of the tower balconies and their miniature gardens.
This will be the closest most of us will come to experience living here. RK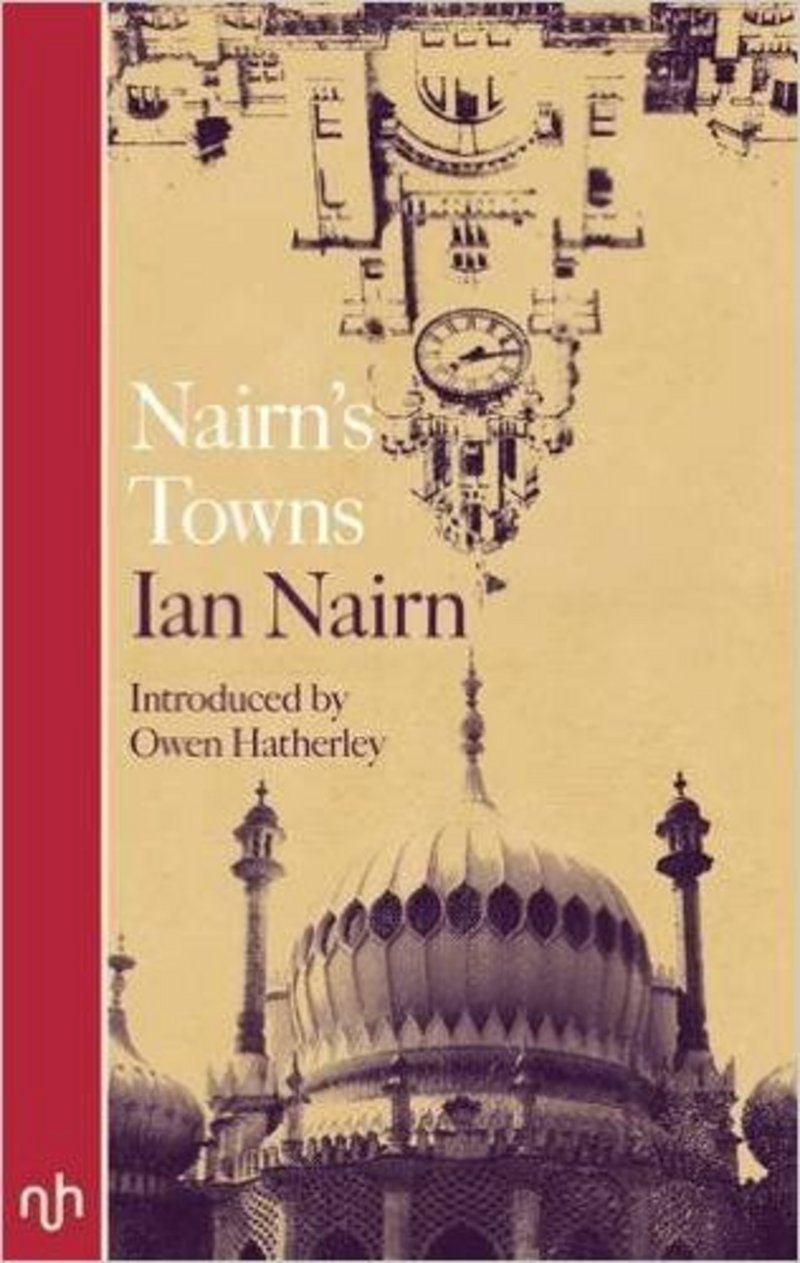 Nairn's Towns
Ian Nairn, Owen Hatherley (ed). Notting Hill Editions Trade. PB. 272pp. £8.99
Reissued and now in paperback, Ian Nairn characterizes 16 cities in this classic text. Some of them might be expected – say Patrician Manchester – others surprise you with his reclassifying (Llanidloes, the Pocket Metropolis). There is great pleasure be had in reading these clearly and humanely written essays. Owen Hatherley's updates on each of the locations might leave you wondering if he agreed with Nairn's original premise, but they rescue the reader from an orgy of nostalgia for Nairn's evocative portraits of the sixties. EY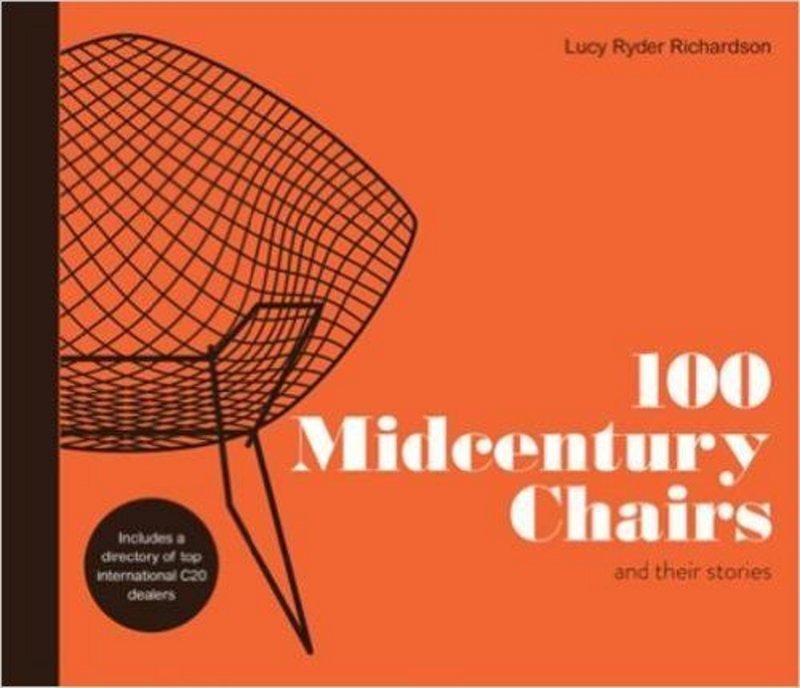 100 Midcentury Chairs: And Their Stories
Lucy Ryder Richardson. Pavilion. HB 208pp. £16.99
These are tales of production and the relationships behind your favourite mid-century chair. The 100 chairs in here do not all come with the name of Eames or Wegner attached, although certain designers do crop up again and again – as inevitably do the manufacturers, from Vitra to Fritz Hansen and Herman Miller. The author interviewed personal contacts of the designers to find the vignettes that pepper this book; the high-frequency electricity hardening glue that allowed Hans Brattrud to design his Scandia Chair, the moveable sun loungers designed by Mrs Aalto for the family retreat as World War Two loomed. Materials and history intersecting in design. Fascinating. EY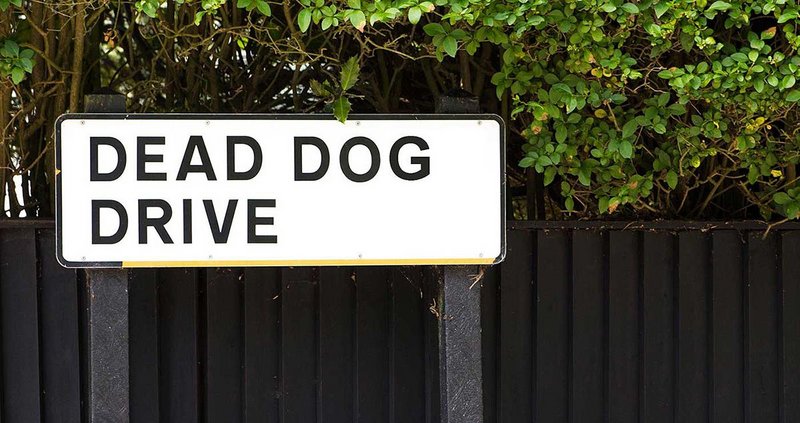 Dead Dog Drive
Isabel Allen www.deaddogdrive.com
You can't yet buy this as a Christmas present but referring it to a friend might well be just as good a gift. Design director of Kevin McCloud's Hab and ex-editor of The Architects' Journal, Isabel Allen says she wrote this book to combat commuting boredom and sent out posts over the autumn first thing every morning to give an intriguing start to the day. But what she styles as 'housebuilder noir' was gripping enough to wish one could read more than one of its episodes or chapterettes at a time. This brilliantly-woven novel weaves lives of loss, desertion, power and responsibility with a dark site history that draws you into the lives of the two women at its heart but still surprises you with their fates and the illicit wartime activities where new homes are planned. And you will laugh too. EY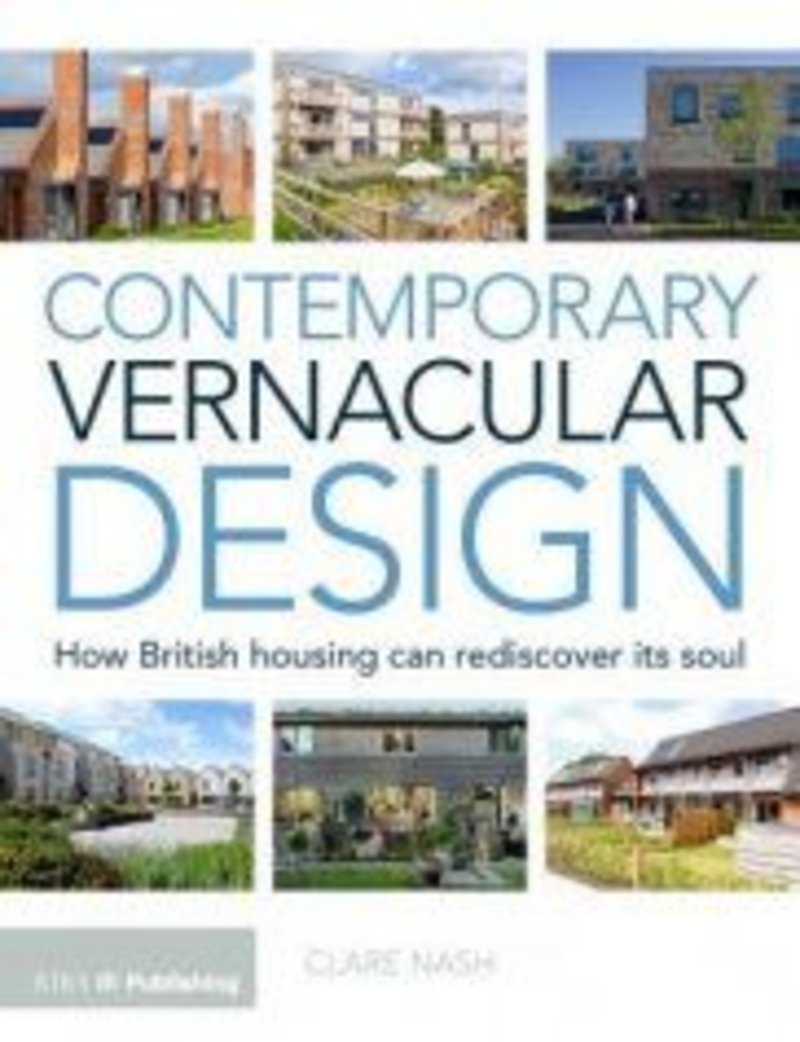 Contemporary Vernacular Design: How British Housing Can Rediscover its Soul
Clare Nash . RIBA Publishing. 240pp. £40
Nash writes with a passion and conviction and has brought together a wide range of projects as case studies. What is unusual about them is not just the author's overarching belief that by making places and homes that fit their surrounding they will bring forward the communal best from people but that she has spoken to the inhabitants, sometimes in a lot of detail, about what they do and don't like about their homes. When it comes to case studies abroad, as in Papua New Guinea, this has an enthralling ethnographic tinge to it but nearer to home the value of the feedback in information processes and place is immense. Buy this if you care about housing. EY