Zeev Aram's 50th anniversary as a retailer of modern furniture richly deserves celebrating. When he opened his first shop down the King's Road in 1964 before Habitat opened nearly, the furniture he stocked proved so shocking to passers-by that he received hate mail.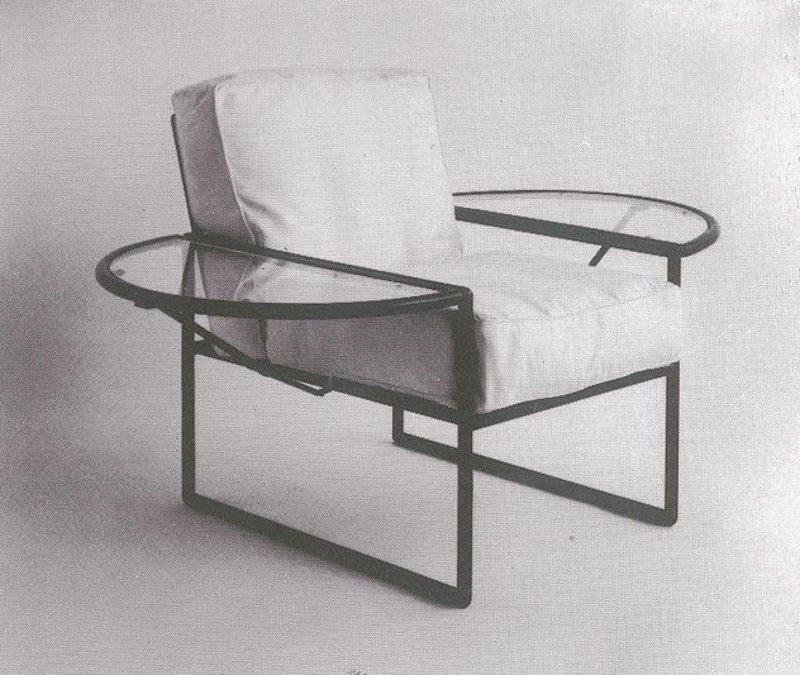 Nowadays it seems strange that design classics by Castiglioni, Breuer and Le Corbusier could elicit such strong negative reactions. Aram's 50th anniversary exhibition in his capacious Covent Garden store is a good reminder of how pioneering the likes of Aram and Conran were, and a fitting celebration of some classics and a few quirks from the past half century.
The personal captions from Aram and the designers help bring the displays to life, reminding us of the direct relationship he had with many of the designers over the years. We learn how Achille Castiglione explained the alternative purpose of the bolt hole in his famous Arco floor light as a means of lifting the heavy object, and how the tilt of the headrest in his San Luco chair was designed with the coiffeur of a 'senorita' in mind. The folding wings of John Prizeman's Monoplane Chair, the designer explains, are a reference to the naval aircraft that both Prizeman and Aram, as ex-Navy men, were familiar with.
Aram has included a couple of Po-Mo gems from 1985 designed by Charles Jencks, the Dice table and the clever Window seat, the latter covered in small window panes. Other collaborations include work by Piers Gough, Peter Blake, Jasper Morrison and Thomas Heatherwick. The first floor gallery is given over to work by Eileen Gray, who Aram worked with in the 1970s and holds the main licence for her work. This display reminds us of her importance – still often overlooked - as a designer and architect. Much of the furniture on display was designed for her famous E1027 home and other residences, not far off a century ago. They have worn well. As well as familiar pieces such as the E1027 adjustable table, it's good to see some of the lesser-known designs such as her Rivoli table, designed as a way of serving tea to guests elegantly standing up, and her Petit Coiffeuse bijou dressing table from 1926.

Visiting the Aram showroom is always a delight. This exhibition is another good reason to go.
---
Aram 50th Anniversary, until June 15, Aram, 110 Drury Lane, Covent Garden, London
---