For the launch of its newest Signature Collection, Amtico has teamed up with RIBAJ in challenging seven teams of architects to create a new collection of flooring designs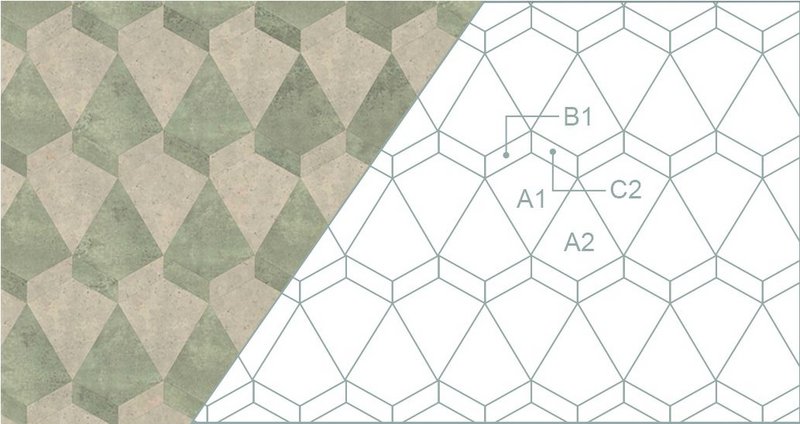 To coincide with the launch of flagship additions to its premium Signature Collection on 9 June, vinyl flooring manufacturer Amtico is also launching a collection of Designers' Choice designs. These 84 beautiful flooring options can be specified for any type and size of space. Predefined and ready to use, the product combinations over 14 laying patterns make stunning floors quick and easy.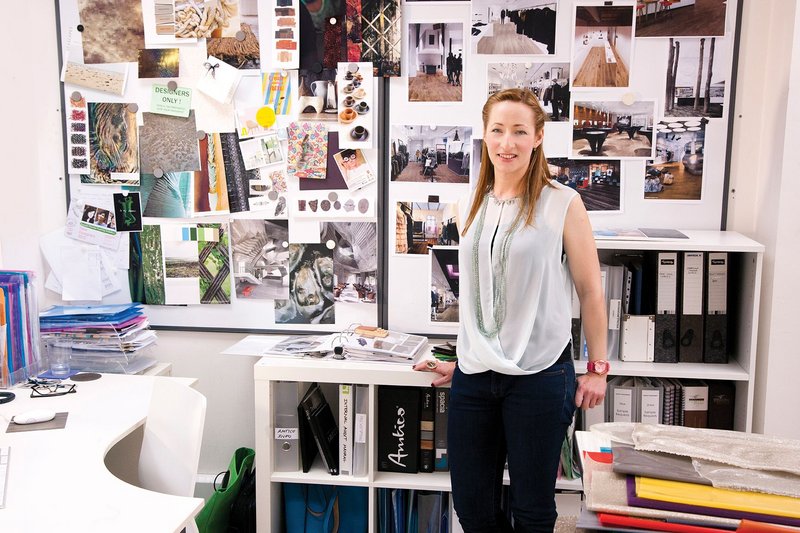 Product designer Karen Quaterman with a mood board.
Design brief
Amtico and RIBAJ have challenged seven architects with three-person teams to create a new collection of predefined product combinations in one of Amtico's laying patterns. Teams will create their own set of six laying designs based on a theme. Of these, three will be selected and made up by Amtico into real-life prototypes for the final judging.
The winning collection will go to market later in the year as an exclusive architect-designed Designers' Choice product. A proportion of royalties from the sales will be shared with the winning practice and the RIBA Education Fund, which helps architecture students experiencing financial hardship.
It can now cost £88,000 to study architecture. I am delighted this project will support our Education Fund Jane Duncan, RIBA President
Design teams
The seven teams are from architects Cousins & Cousins, DLA Design, Moxon Architecture, TP Bennett, What Architecture and Willmore Iles.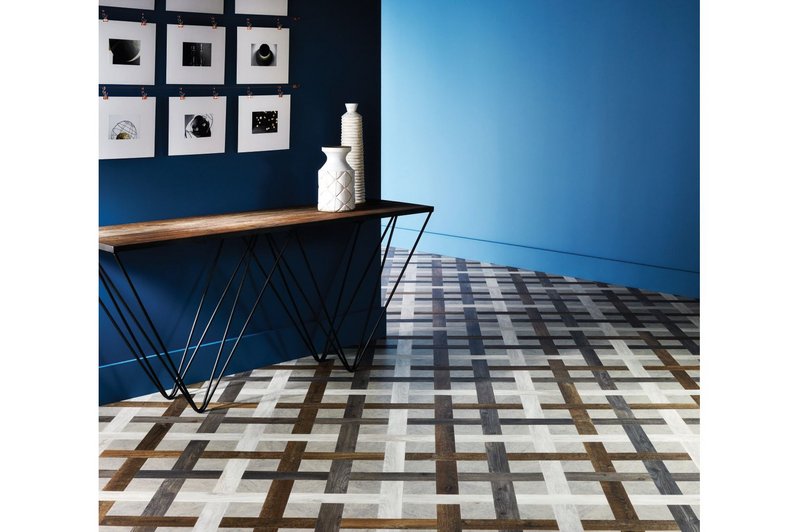 Amtico basket weave flooring design.
Key dates
13 May
To kick off design thinking, all seven teams were invited to a day at Amtico's Coventry headquarters. Participants were introduced to the staff and given a tour of the factory to understand how the firm designs and manufactures its flooring. Then they went on to see the collection, including an exclusive first look at the newest tile designs.
22 June
Practices to submit their six laying designs to Amtico for consideration.
13 July
The final judging event will take place at White Loft, Lumiére, London, SE1 0DW. Collections by the seven architects will be displayed and judged by a panel of experts. Crit-style, each team will talk through the narratives that led to its creations, including the spaces its members saw them being used in.
Autumn/winter 2016
The winning combinations will go into production and be launched as a special mini collection.
---