A Birtley round table found some positives for sustainable building during a wide-ranging discussion on the drivers and incentives needed to boost green construction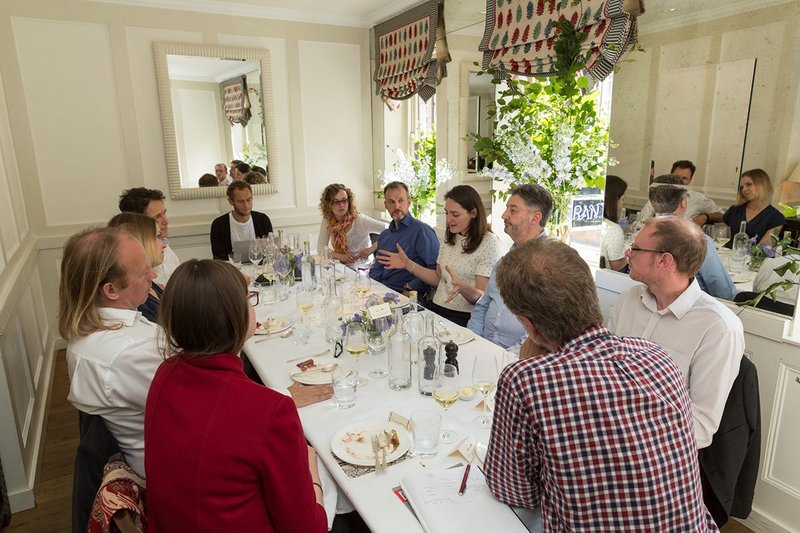 Remember Saturday, 1 April 2006? No? Well, for experts in energy efficiency – or at least the 10 sitting in the private dining room of Soho's Quo Vadis at sponsor Birtley Group's round table event – it was very much a red letter day, providing a leaping off point for discussions about today's diminished circumstances more than 11 years later.
Chair Bill Gething, professor and sustainability consultant at University of the West of England, reminded us in his opening remarks: it marked a major upgrade to Part L of the Building Regs, targeting an energy efficiency boost in new-build houses of 22%, and in non-domestic heating and cooling by up to 28%. And the Code for Sustainable Homes was launched to replace EcoHomes including the (soon-to-be infamous) route map to zero carbon homes.
'It was an optimistic time when people were surprised by how far they were able to push the idea of energy efficiency,' he said. 'Everyone seemed to be behind the endeavour,' with house builders happy to raise the bar communally.
'It was a major step forward,' agreed Phil Jones, chair of CIBSE's CHP and district heating group, 'It changed the depth, scope and fit.'
'The government was trying to comply with legally binding targets (EPBD) and the regs were the immediate place to look,' said BBM Architects partner Ian McKay.
But, as most agreed, it had been downhill from there on energy efficiency in buildings – and there was further to fall; 'buildings are getting worse', noted Jones. The only question seemed to be why. Of the multitude of answers, many seemed to be linked.
Bere Architects' Justin Bere, sustainability champion and clearly no fan of the current government, blamed deregulation; the 'road map' had led to a lay-by, he said: 'The ambitions have not been carried through.'
Elton pointed out that energy efficiency training in architecture schools lasted a week for every three months spent discussing building concepts
Several people referred to the disaster of abolishing Building Control in New Zealand. It turns out that perhaps the regulations were OK; poor implementation, checking and policing were at fault. 'You can plan a very good building, but it turns into a mess,' said Jones.' I walk around quite new buildings and old buildings and they are just as bad.'
After all, consequential improvements are supposed to drive energy efficiencies at various triggers in domestic and nondomestic buildings. But the group was ambivalent as to how effectively this was being carried through, especially given the lack of effective government drives to improve building fabric performance.
'There seems to be a lack of incentive for housebuilders to surpass current regulations because they aren't the ones who benefit from reduced running costs later,' said Nick Murray, group technical manager at Birtley. 'Instead products such as our high performing lintels are used to offset other elements, because of their low cost vs palpable benefit compared with other fabric efficiency improvements.' But the observation did at least suggest positive, if albeit incremental changes in specification practice.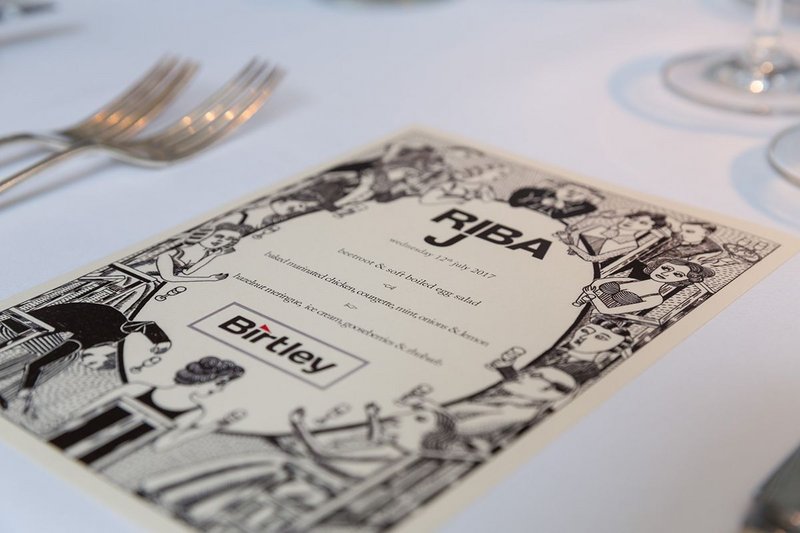 Phil Jones put this lack of incentivisation firmly at the feet of building regulation. 'Part L is the least policed part of the building regulations,' he noted, 'and retrofit is the least policed part of Part L. New windows, should bring a signature increase in energy efficiency, but I am not aware of anyone prosecuted under Part L or for not producing or showing an EPC or DECC or anything.'
'I see refurbishment going on all around me and no energy incentive on it,' agreed PDP London partner, Marion Baeli. Bere accused the current system of being corrupt since previously public Building Control work was being done by private companies – whose next job with a contractor might hinge on a pass. But Baeli defended the regime saying that local authority sign-off was still required.
And while Jones said Bere was being 'too political,' there was definite buy-in to the idea that George Osborne had made 'carbon' a dirty word and kiboshed plans for DECs.
So, perhaps it was consumers who were ill-educated? Certainly, they didn't seem to care much about their leaky homes.
'If your phone used three times the energy it needed to, you would be back at the shop,' said building physics engineer and Passivhaus designer Marine Sanchez.
There was discussion about why fuel efficiency was so popular in cars but not in homes. Gething thought homes weren't sexy enough to be talked about down the pub, so 'price and energy efficiency aren't linked.'
Perhaps there should be sharing of information about usage, Sanchez suggested – 'if you knew your neighbour's home used a tenth of the energy, you would be curious.'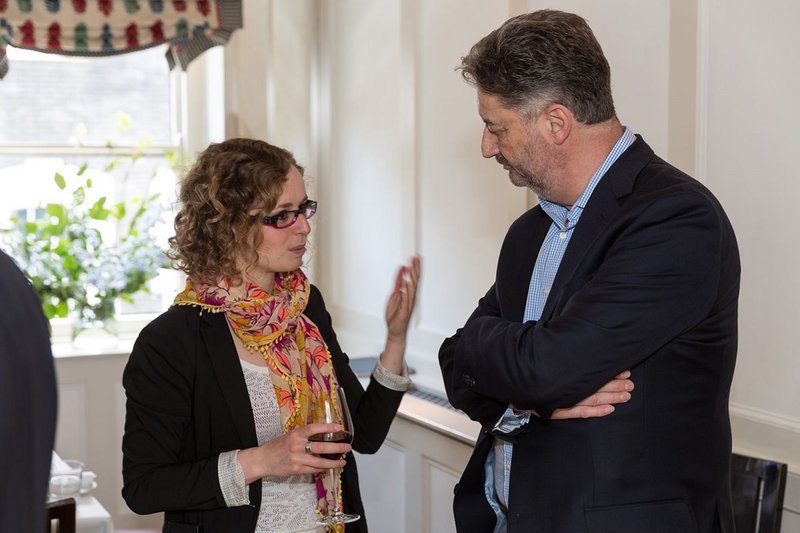 Some thought sticks were needed as well as carrots, such as with Seattle's net-zero homes with their rainwater harvesting. Clara Bagnell George, environmental design engineer at Elementa, told the group that residents couldn't flush the toilet when the tank was empty, having to reconnect to the mains. 'They realise they are in drought,'she said. While Baeli 'had a problem' with such drastic measures; Gething was happy to be called an energy efficiency 'fascist'.
Anyway, surely it wasn't really up to homeowners to worry about their houses' energy efficiency. 'If architects built buildings with less demand we wouldn't need to have these conversations,' said Eco Design director Mark Elton.
And so training raised its familiar head – with traditional comparisons between British and Eastern European, in this case Lithuanian – workers quoted as saying that it seemed their British counterparts were doing the job for the first time.
Elton pointed out that energy efficiency training in architecture schools lasted a week for every three months spent discussing building concepts. That's why, said Baeli, her practice was training up 15 architects 'because they are the ones who are going to have to tell the client how it's going to work' adding that 'reducing M&E was part of it'.
Another hope was that there would be a rethink about regulations and enforcement following the obvious cost of taking one's eye of the ball with Grenfell Tower.
Bagnell George was bullish – supported by principal sustainability consultant at Hoare Lee Louise Wille – about her consultancy's proposal to fix London's energy plan to reflect the UK's increasingly low carbon electricity grid.
So positives from the day were a few breadcrumbs leading to potential improvements which, depending on future sustainability policy, may or may not be taken up by those in power.
---
WHO WAS THERE
Bill Gething, Professor of Architecture, Sustainability Consultant, University of the West of England, Architect (Chair)
Mark Elton, Director, Eco Design
Justin Bere, Founder, bere:architects
Marion Baeli, Partner, PDP London
Louise Wille, Principal sustainability consultant, Hoare Lee
Clara Bagnell George, Environmental design engineer, Elementa
Phil Jones, Chairman, CIBSE CHP & District Heat Group, GSHPA council member
Ian McKay, Partner, BBM Architects
Marine Sanchez, Principal building physics engineer and Passivhaus designer
Nick Murray, Group technical manager, Birtley Group
---
This roundtable was produced by RIBAJ in partnership with Birtley Group