Enter the RIBAJ Microarchitecture Award in association with SterlingOSB by Wednesday 13th May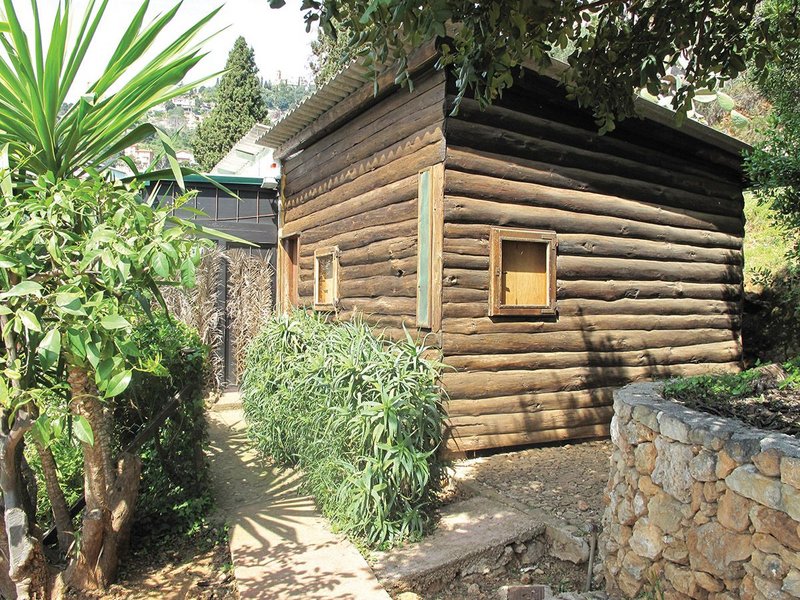 Le Corbusier designed and built the celebrated Cabanon in 1952 as a tiny vacation home at Roquebrune-Cap-Martin on the Côte d'Azur, retreating there every summer for more than 10 years. He claimed to have sketched it out in 45 minutes. At only 3.6m2, it is a miracle of compact design.
It shows Corb's adaptability in design, creative use of space and aesthetic simplicity.
This is a competition for Arb-registered architects to design an external living shelter from a kit of parts mainly made from SterlingOSB. Winning and commended entries will demonstrate SterlingOSB's versatility, strength and sustainability credentials.
Karl Morris, managing director of Norbord's European Operations, said: 'SterlingOSB is widely used in the construction industry. However, its aesthetics are often hidden in the building's framework. We're excited about the innovative designs that this competition will generate.'
The award winner and commended entries will be published in a special RIBA Journal Supplement in October 2015. The winner will receive a £2,500 honorarium.
Deadline for entries: 5pm Wednesday 13th May 2015
---
Judges
Chaired by the RIBA Journal editor Hugh Pearman, judges include Andy Von Bradsky of PRP Architects, Philip Marsh of dRMM, Hanif Kara of AKT II, Cindy Walters of Walters & Cohen Architects and Karl Morris, Norbord Europe.
Judges will be looking for entries demonstrating how creativity, innovation and collaboration using SterlingOSB have delivered exemplar design and product solutions to achieve an original concept.
Entry
• Entrants must be an ARB registered architect
• Other materials can be used, but all or most of the structural integrity must be provided by SterlingOSB
• The design should be sustainable, healthy, affordable, energy efficient and commercially viable
• The building must have a maximum plan area of 9m2, have enough space to sleep, eat and work, and have at least one door and one window
• The building should be fully functional and weatherproof. The design can incorporate multifunctional aspects such as folding fixtures, furnishings and storage areas
• The building should be easily constructed as well as be easily demountable
• The design needs to express the nature of SterlingOSB and its load bearing structural features, and be an object of beauty. The use of SterlingOSB must visible, at least partially, from the outside
• Maximum build cost £10,000
The information submitted in your entry may be used on the Norbord and RIBAJ websites and in the RIBA Journal.
By entering the awards you acknowledge that Norbord, RIBA Journal and their partners have the right to reproduce any photographs, drawings and other material supplied in whole or in part in conjunction with the awards, without payment of copyright.
Submission
Entries must be submitted to microarchitectureaward@ribaj.com by 5pm 13 May. The following should be laid out on a maximum of two A3 sheets, supplied electronically as pdfs.
• Plan, including a north point
• Section drawings, explaining space and function
• Scaled elevations, encompassing the look of the building and its environment
• 3D axonometric, outlining construction methodology
Judging
• The jury's decision is final
• No correspondence will be entered into by the organisers or the judges regarding feedback on entries
• Shortlisted entrants will be notified in writing
• Shortlisted entrants will be invited to the prize giving
---
Winners and commended entries will be announced at a special event in London in September 2015
---
---