Explore the latest trends in materials for the built environment at Surface Design Show 2015, taking place from 10 – 12 February at London's Business Design Centre.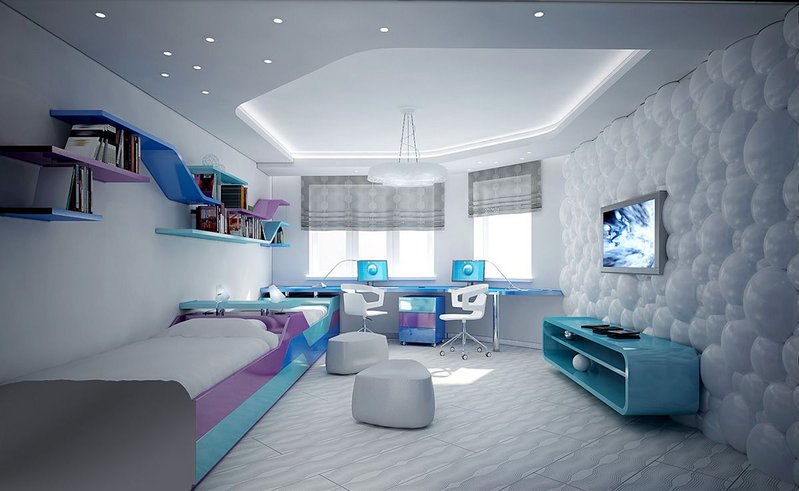 Decodesk (stand 126)
Over 130 exhibitors will be showcasing products at the Show giving visiting architects, designers and specifiers the opportunity to discover forthcoming trends in surface designs. Since its inception in 2005 the Show has become the destination for industry people to see, touch and explore the latest materials, gain new insights and understand how environmental considerations are impacting architecture and interior design.
There is also an extensive programme of events, lectures and installations many of which will give insight into the materials, colours, and designs that will impact on surface design in 2015 and 2016.
Global Color Research, creators of colour forecasting publication MIX Magazine, will present a very special exhibition at Surface Design Show 2015. The worldwide colour & trend forecasters will bring an installation of colour and material trends to the show. It's all about the most important trends for 2016, as forecast by Global Color Research two years ahead, Four key trends for 2016 are presented in the Colour Collaborations installation: Brink, Beast, Tropic and Space.
Many of the exhibitors will be launching new products exclusively at Surface Design 2015, showcasing the plethora of distinctive designs, colours and materials. We have asked a number of industry experts what they will be looking out for at the Show and ultimately what trends they think will make an impact in 2015/16. We have also highlighted some of the amazing products that fit with the forecasted trends.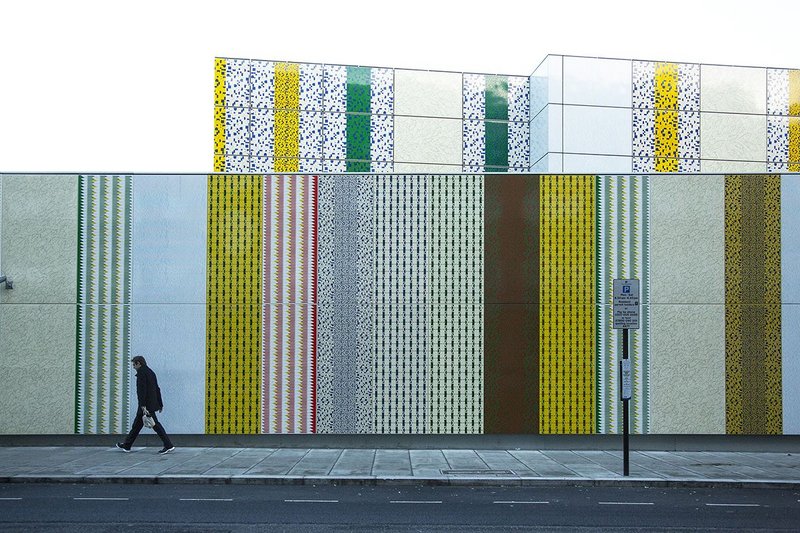 AJ Wells (stand 456)
Colin Macgadie Head of Design at BDG Architecture & Design says that we should be looking out for surfaces that aren't afraid to show off their wounds.
"In 2015 we will be moving towards surfaces that benefit from hard use, aren't afraid to show wear and tear and age with a patina that continues to improve the character". Concreate (stand 106) an innovative panelled polished concrete flooring system has a raw brutalist aesthetic, the panels are embellished with deliberate marks and stains which rust and bleed into the surface creating a dramatic look.
Christine Diaz product development manager of Ultrafabrics has pulled together themes heavily influenced by haute couture; Borderline, Eminence, Jaunty, Mirage and Modish.
Borderline is a decorative play on lines, complex surface textures hints at surreal aesthetics and makes bold statements in unexpected ways. Acoustic GRG Products (stand 122) will showcase Waveform an acoustic wall panel whose undulating lines create stunning aesthetics.
Eminence is the epitome of luxury, a sophisticated palette of organic textures which are rooted with the perfect red. Altfield (stand 330) introduces Innovations natural grass wallcoverings named Cairo and Sri Lanka which have distinctive red and jewel tones.
Jaunty embraces lively primary hues of red cadmium and cobalt. New from A.J Wells Architectural Enamellers (stand 456) is VLAZE: bespoke vitreous enamel panels and work surfaces that come in a range of vibrant colours.
Mirage utilises nature inspired textures in a variety of muted pastels. Ceramiche Caesar s.P.a (stand 301) produce stunning tiles in a beautiful natural palette.
Modish pulls at the heart strings of earlier generations, an interesting use of green is combined with black or citrus accents. Plastics, along with geometrics and knits, create surface effects which are a playful mix of contrasting elements". Armatile (stand 234) create bespoke tile solutions and their circle and dots design embraces the Modish trend perfectly.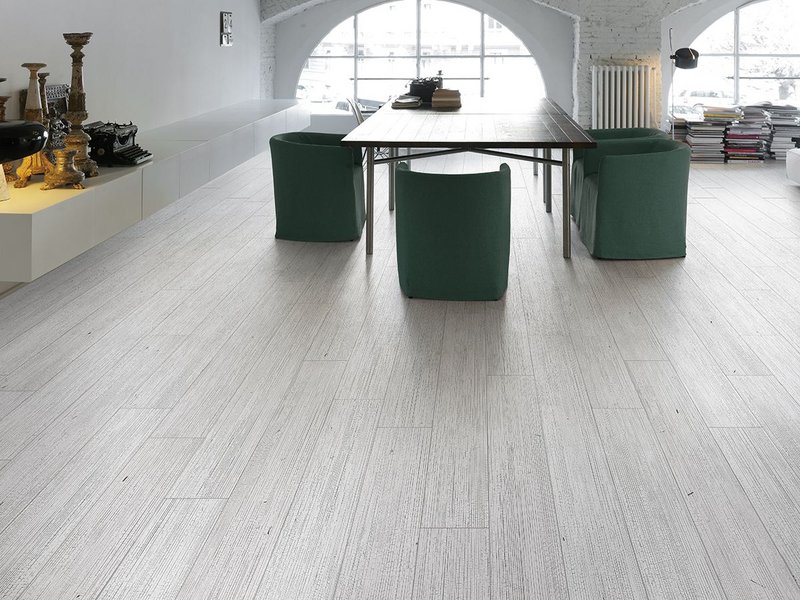 Grestec Tiles (stand 200)
Matthew Cripps Associate of CID Interieur and former lecturer at SIAD explains that there a number of key issues that will continue to be at the forefront of outstanding design.
Responsibility – there will be more use of re-cycled and reclaimed materials and processes – Many of the exhibitors at Surface Design Show 2015 have eco-friendly products including Surfaceform (stand 324) who have eco-friendly plaster and Porcel Thin tiles (stand 212) whose tiles are designed and produced for energy saving buildings with a low environmental impact.
Warmth & Security – is a fundamental need in all of us and expressed in the design of objects and environments that surround us through colour, tone, texture & pattern. Surfaces in timber and porcelain will become more interesting in their use of texture and associated pattern. – Grestec Tiles (stand 200) introduce Charred a wood effect porcelain tile influenced by the ancient Japanese technique of 'Shou Sugi Sugi Ban'
Fun - exploring the possibilities of more expressive 3 dimensional forms. Exploiting advancing 3D printing technologies to create moulds to mass produce more complex geometric elements that seek to subvert the traditional safety of flat walls, floors and ceilings. Decodesk (stand 126) create dramatic additions to any interior using 3D panels.
Surface Design Show 2015 is the perfect place to keep up with the changing trends in surface design and discover many more.
Registration to attend is free via the Show website:
http://www.surfacedesignshow.com/ribaj
@surfacethinking #SDS15
---