Want to rejuvenate a Bournemouth shopping district, design a perky perch for Royal London Docks or masterplan a university estate strategy? These are the latest architecture contracts and competitions from across the industry
For updates on the latest competitions, contests and contracts follow us on twitter #ribajopportunites @RIBAJ.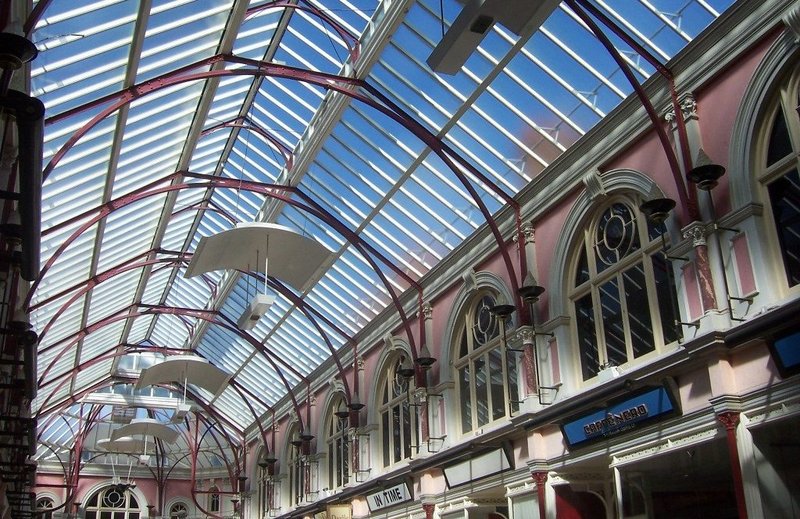 Royal Arcade, Boscombe.

Credit: 'Royal Arcade, Boscombe' by alexliivet is licensed under CC BY 2.0. To view a copy of this license, visit https://creativecommons.org/licenses/by/2.0/?ref=openverse
Contract
BOSCOMBE HIGH STREET IMPROVEMENTS
Architect sought to lead on shopfront designs for pedestrianised precinct in Bournemouth suburb
Bournemouth, Christchurch and Poole (BCP) Council is looking for an architect to carry out shopfront improvement works along the high street and in a proposed new conservation area in the Bournemouth suburb of Boscombe. Services required fall into two parts: a feasibility study, design code and vacant floorspace strategy; and work with occupiers and landowners on the shopfront designs themselves. The High Street project focuses around a pedestrianised precinct and the Royal Arcade on Christchurch Road. According to the specification, the project will deliver '15 improved shopfronts, 20 (other) premises improved (excluding shopfronts), 300sq m of redundant floor space brought back into active use, 325m of High Street targeted for regeneration and 66 owners/businesses targeted for improvements to their shopfront, ground floor premises or upper floors'. The works are being delivered as part of a £22 million Towns Fund secured by the council.
Budget Design costs of £3,881 for architect/surveyor fees to develop a plan for each of the 20 premises for shopfront designs/change of use, including feasibility study and design guide. Value of the 20 designs is capped at £77,620 (20 x £3,881). 'No allowance will be made for inflationary pressures since 2021.'
Procedure Open procedure.
Location South west.
Deadlines Closing date for receipt of tenders, 2pm, 20 December 2022. Contract award, January 2023. Contract runs 1 February 2023 to 31 March 2026.
To apply or find out more, see the contract notice
Buyer contact Strategic Procurement Team, BCP Council, 01202 128989, procurement@bcpcouncil.gov.uk
---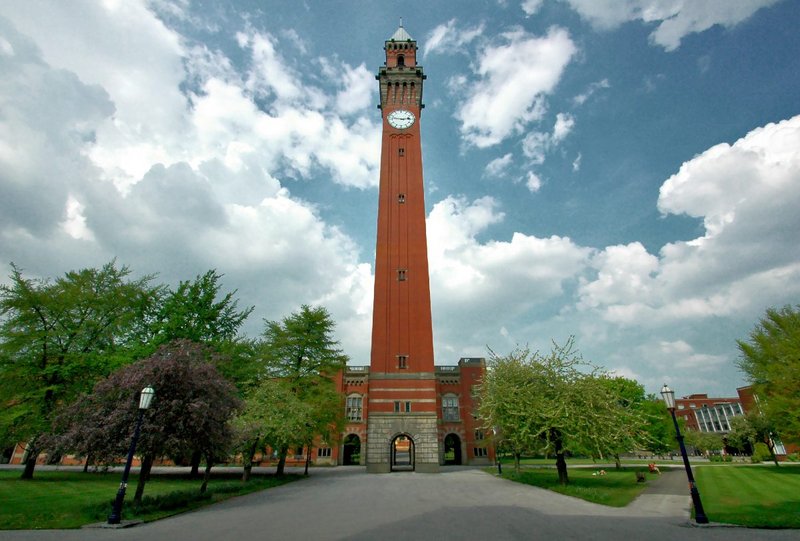 Old Joe (Joseph Chamberlain Memorial Clock Tower) at the University of Birmingham.

Credit: Serge Freeman / Shutterstock
Contract
ESTATES AND CAMPUS STRATEGY, UNIVERSITY OF BIRMINGHAM
Architect sought for 3-year, £500k contract to masterplan future projects up to 2045
The University of Birmingham is looking to appoint an architect-led multidisciplinary team to develop an integrated estates and campus strategy for the years up to 2045 'using a masterplanning approach'. Founded in 1900, Birmingham became a new model for higher education as England's first civic university, where students from all backgrounds were accepted on an equal basis. The Birmingham campus now has 672 acres and more than 30,000 students. According to the brief, 'over the next decade, our aspiration is to establish Birmingham in the top 50 of the world's leading universities with world-class research and exceptional education at the heart of our success and continuing to build on our position as an exemplary civic institution for Birmingham and the West Midlands. The University's Birmingham 2030 Strategic Framework sets out how we will pursue this highly challenging ambition, including our key goal of achieving net zero carbon for scope 1 and 2 by 2035, and overall, by 2045.' Three-year contract with estimated total value of £500,000.
Procedure Restricted procedure. Selection questionnaire followed by invitation to tender.
Location University of Birmingham.
Deadlines Closing date for receipt of selection questionnaires, 3pm, 7 December 2022. Invitations to tender, 12 December 2022. Duration of contract, 36 months.
To apply or find out more, see the contract notice
Buyer contact Nicola Handley, University of Birmingham, n.j.handley@bham.ac.uk
---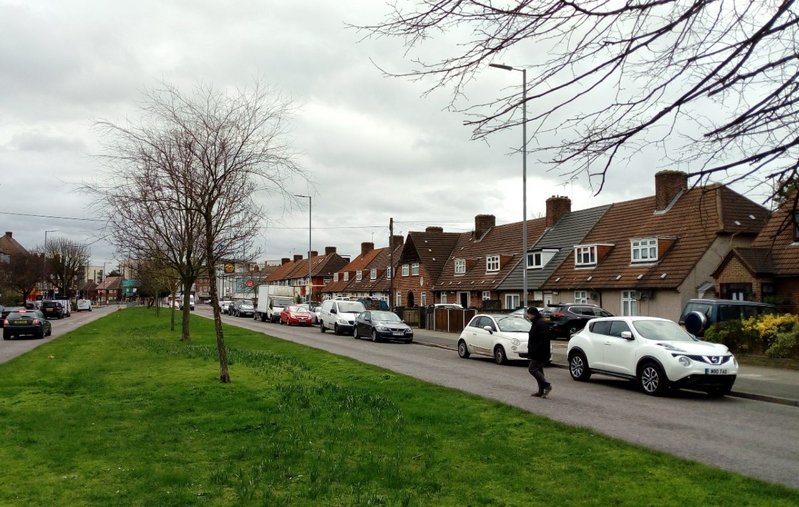 East London borough of Barking and Dagenham.

Credit: David Burrows / Shutterstock
Prior information notice
ARCHITECTURAL AND RELATED SERVICES, BARKING
Council regeneration arm seeks to establish four-year framework for £132 million social housing programme
Barking and Dagenham Council has issued a prior information notice via its regeneration arm Be First for the procurement of architectural services relating to the development of 4,000 social housing units across the London borough. According to the notice 'Be First is seeking to create a suitably qualified and knowledgeable designer framework, led by architects, to submit full planning applications for pipeline schemes and develop proposals to RIBA Stage 3, including coordination and detailed design… with the option to be retained post contract'. The programme will run for four years and includes place making and supporting infrastructure alongside the provision of high-quality affordable housing. The procurement aims to deliver 'comprehensive regeneration that will radically improve the look and feel of Barking and Dagenham'. Value of the contract is £132 million.
Location Barking, Dagenham and Havering, London.
Deadlines Procurement notice expected to be published, 8 November 2022. Closing date, 12am, 24 March 2023. Contract start date, 1 June 2023. End date, 31 May 2027.
To apply or find out more, see the prior information notice
Buyer contact Be First Regeneration, 020 8227 2757, pmo@befirst.london
---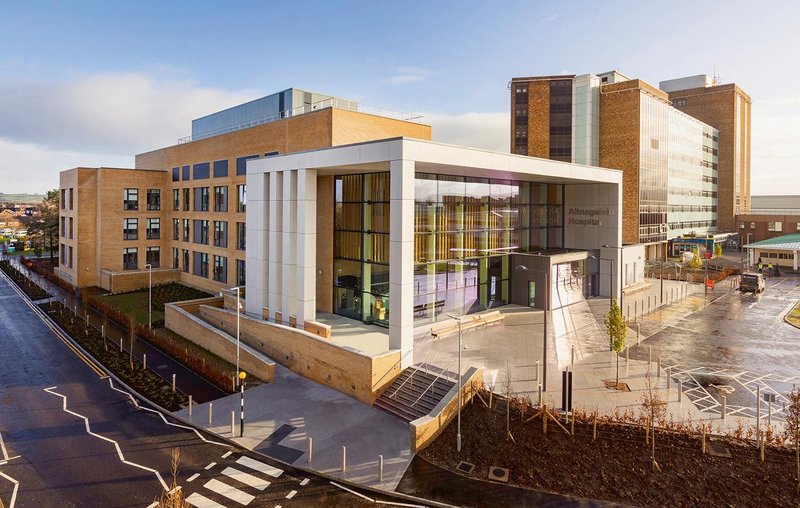 RIBA Northern Ireland Regional Award winner 2022: Altnagelvin Acute hospital, Londonderry. HLM Architects and Hall Black Douglas.

Credit: Credit Paul Lindsay
Ideas competition
NEXT-GENERATION STROKE REHABILITATION CENTRES
Organisers of international student contest seek 'creative and ambitious' designs for a facility that will meet the needs of 30 stroke survivors
Australia's Public Health Group of International Union of Architects (UIA-PHG) and the Redesign Team of collaborative healthcare innovation project NOVELL have launched a contest for architectural design students interested in designing for health. Organisers say the aim of the competition is to 'advance new ideas and futuristic concepts to solve current challenges identified by brain-injured (stroke) patients, family members and medical staff. We believe that buildings and surrounding environments have potent influences on these vulnerable individuals and their caregivers'. The single-stage student competition is looking for a creative approach, high quality architectural design and innovative ways that the built environment can support stroke survivors' experiences. Entries will be considered by a jury panel on these criteria. Submission requirements include: up to four A1 landscape-orientated panels, site plan and analysis, a response to NOVELL's 'Aspects of Design' and a report describing how the proposal addresses the competition requirements. The NOVELL project is led by the Florey Institute of Neuroscience and Mental Health in Melbourne, Australia.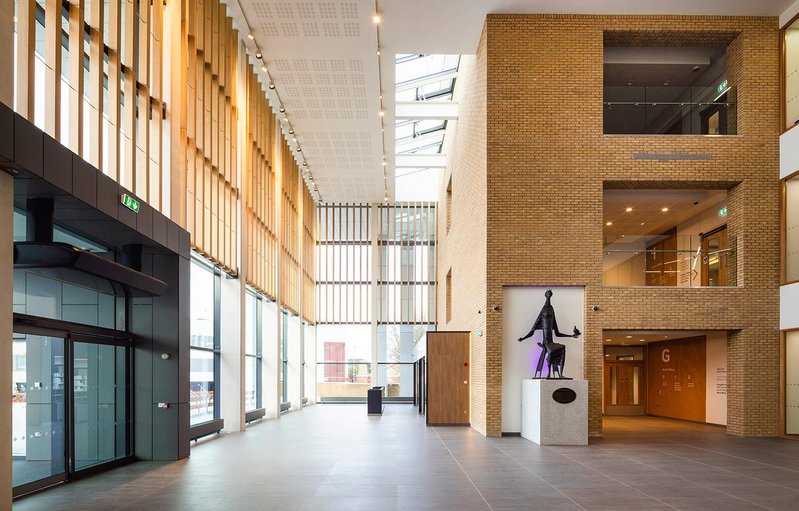 RIBA Northern Ireland Regional Award winner 2022: Altnagelvin Acute hospital, Londonderry. HLM Architects and Hall Black Douglas.

Credit: Credit Paul Lindsay
Prizes 1st , €5,000; 2nd, €3,000; 3rd, €2,000, 4th, €1,500; 5th, €1,000. NOVELL will also invite prize winners to become co-researchers at NOVELL Redesign.
Eligibility 'Open to full-time university architectural students from all over the world. Multidisciplinary teams are encouraged, however only architectural students can serve as team leaders or authors. Full-time university students from other disciplines, including interior design, landscape architecture, urban design, urban planning, medicine, neuroscience, psychology and others, can be co-authors or team members acting as specialists.'
Jury members Architects John Cooper (Chair), Philip Patrick Sun, Jane Repin Carthey, Innocent Okpanum, and Fani Vavili-Tsinika, professor emeritus, Aristotle University of Thessaloniki, Greece.
Deadlines Registration, 15 March 2023. Submission of entries, 15 April 2023. Results announced, 15 May 2023.
To apply or find out more, go the competition brief [PDF]
---
For updates on the latest competitions, contests and contracts follow #ribajopportunities @RIBAJ
If you have a competition or contest you want architects to know about, email details to julie.butterworth@riba.org
---