Malcolm Fraser joined a local initiative to tackle isolation and deprivation at Bridgend Inspiring Growth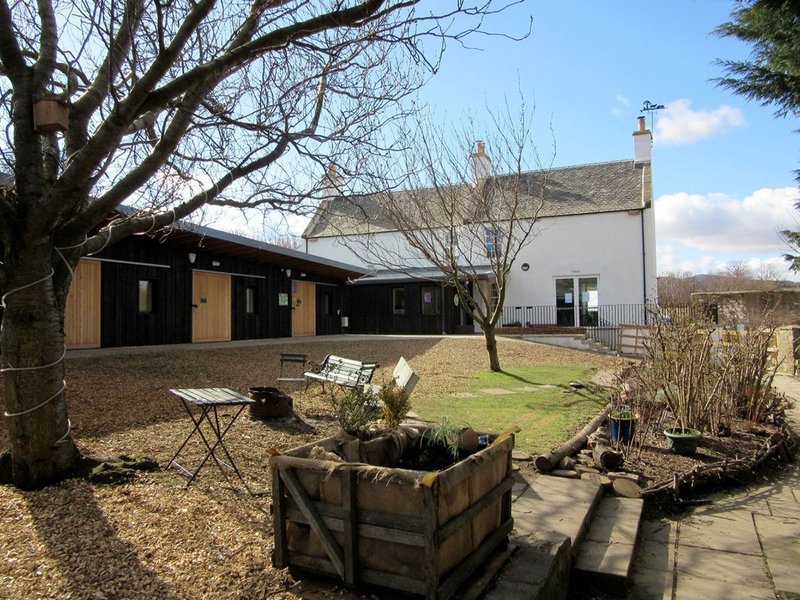 Restored farmhouse and timber workshops of MacEwen Award 2019 shortlisted Bridgend Inspiring Growth, Edinburgh by Halliday Fraser Munro Architects for Bridgend Inspiring Growth.
A lonely, derelict farmhouse was the starting point for this project. Set in a deprived area in south Edinburgh, the revitalised building now provides a critical local facility and gathering place that welcomes 600 people a month. Amid the estates of Craigmillar, Inch, Moredun and Gilmerton it provides a centre in a rather isolated corner of the city – helping tackle loneliness and build community.
The patient work of bringing together this project and the piecing together of funding is in large part down to a volunteer group who saw the potential of the farmhouse. But the ground work was laid by a series of measures by the Scottish government to empower communities, measures that architect Malcolm Fraser has been an active proponent of. He has been on this project from early days of bidding for grants from the Big Lottery Fund and Historic Environment Scotland and drawing up the plan for the site.
The historic building needed some reworking and now houses a cosy café, a kitchen to serve it where lessons on food also take place, an office and a gallery and meeting space. Outside the wide garden has been split into courtyard and growing space by a line of timber workshops where woodwork and boat and bike repair spill out into the grounds. Volunteers cleared the building of overgrown plants and rubbish, rebuilt boundary walls learning to use lime mortar and charred the larch for cladding the workshops.
Judge Yuli Cadney-Toh of BDP was impressed, commenting: 'The materiality is great and the architecture is charming. It is of its place.'
Credits
Contractor Cornhill Building Services
Structural engineer Elliott & Co
Services Harley Haddow
QS David Adamson Group