An expert in colour is offering products and services that allow architects to bring vibrancy and life to education, health and commercial settings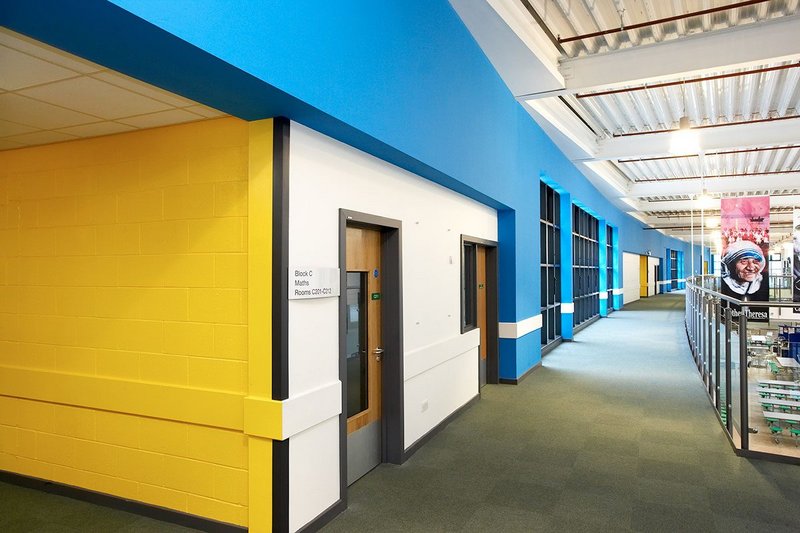 Public sector buildings facilities managers need to harness rigorous cleaning regimes and durable products, such as Crown Trade's Clean Extreme Scrubbable Matt paint.
Crown Paints offers a range of bespoke specification services for architects, designers and specifiers.
The Crown Paints Professional website provides a bank of knowledge on colour. It can be used to build custom specifications via the PaintSpec Finder tool, which provides instant and technically detailed specification plans so users can be confident in finding the best coating for the job.
Specification services include the following:
Service and value engineering
Crown Paints can help to provide cost-engineered solutions using its products and services, for example assistance in developing cyclical maintenance programmes that ensure optimum value.
National Building Specifications (NBS) and BIM downloads
Crown Paints is an NBS Source partner and its products are available on NBS platforms, ensuring everyone involved in the built environment can work together in an integrated way.
The company has a host of BIM objects for its Crown Trade, Sadolin and Sandtex Trade products that are available via the NBS National BIM Library, represented under Common Arrangement of Work Sections Category M60 and relevant Uniclass categories.
Fire safety
Paint is a key factor of any fire risk assessment - with The Regulatory Reform (Fire Safety) Order 2005 (England and Wales), the Fire (Scotland) Act 2005 and the Fire Safety Act 2021 all outlining the potential hazard of flame spread on painted surfaces.
By using specialised paint products, such as Timonox from Crown Paints, the risks can be minimised and buildings are able to stay within the current regulations.
Colour services
As colour experts, Crown Paints offers architects and designers a suite of colour tools, including a sample service of pure paint colour swatches, a Colour Match Scanner using ColourKey, a range of colour books, including the newly launched Interior Colour book, a Bespoke Colour Service and the Crown Paints Colour Fandeck.
Each of these colour tools is designed to make choosing colour simpler, quicker and easier.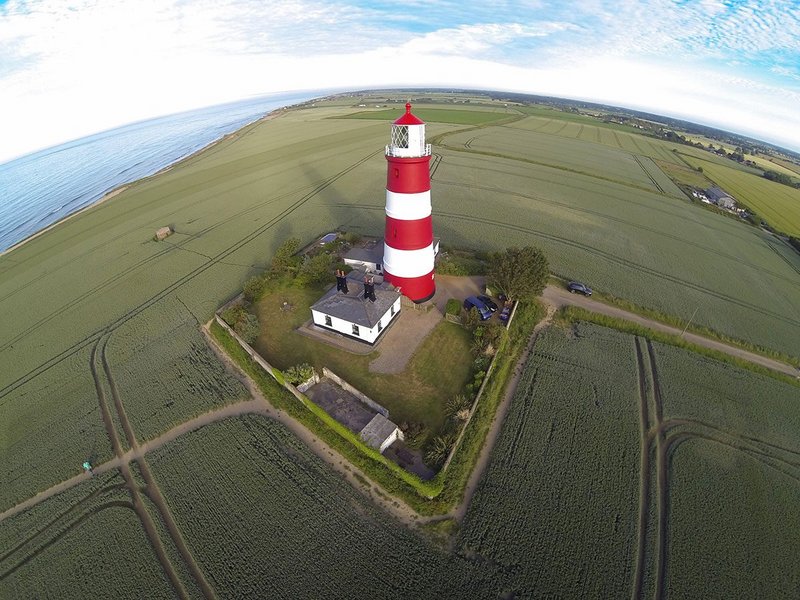 More than 150 litres of Sandtex Trade's X-Treme X-Posure Smooth Masonry Paint have been used to repaint East Anglia's Happisburgh Lighthouse.
CPD
Crown Paints CPD seminars cover topics including Colour in Education, Effective Paint Specification and Delivering Paint Sustainably, with expert speakers who deliver training face-to-face or via video call.
Corporate social responsibility
Crown Paints has committed to sustainable initiatives throughout its business.
These include Can Back, its paint can recycling scheme, which was extended in early 2021 to allow paint containers from any manufacturer to be recycled across the Crown Decorating Centre network.
The company also has a recycling partnership with Nimtech, a social enterprise providing employment opportunities for the hard-to-reach and long-term unemployed.
Crown Paints has the expertise to help with any paint specification and is the go-to resource for any project.
For more information and technical support, visit crownpaintsprofessional.com
Contact:
0330 024 0310
---