Light-touch refit of Brutalist civil-service building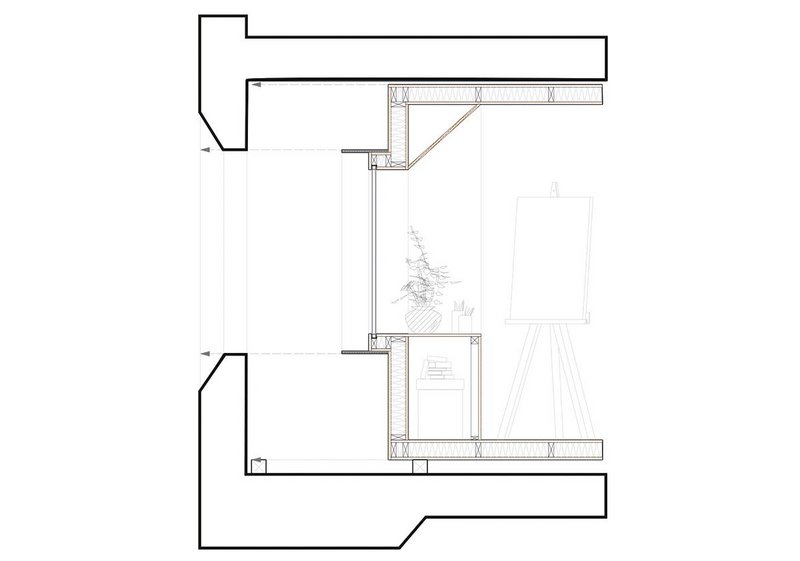 Each pod's walls, floor and ceiling are made from prefabricated OSB panels sandwiching wood‑fibre insulation for thermal comfort.
Tricorn Pods by Harriet Stride
Harriet Stride's plan for Tricorn House – a derelict brutalist, former civil-service building on a roundabout in the Cotswolds market town of Stroud – faces head-on the issue of retrofit versus demolition. The office block has been threatened with redevelopment or removal for two decades, with no conclusion. Meanwhile, visitors to Stroud face a depressing welcome from the stained concrete, boarded-up building on first entry to the town.
The design engages with the existing language, creating a 'soft brutalism'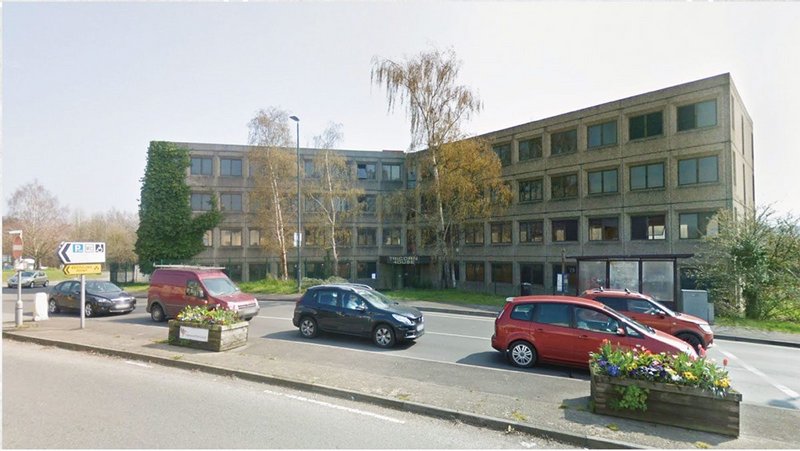 New OSB box windows are projected through existing openings, reconnecting it with the street.
Stride explains that, although many favour demolition, the structural shell is in good condition. Her proposal harnesses the structural reliability and thermal comfort of OSB in a light-touch retrofit.
Recognising the post Covid-19 landscape will increasingly favour suburban co‑working hubs over city-centre headquarters, Stride's design revivifies Tricorn House by inserting a collection of modular, replicable, prefabricated SterlingOSB Zero pods, which can be tessellated together.
Each pod features a generously sized window which slots into the existing reveals; heating can be targeted directly to the pods in use, rather than the whole building; and the self-contained modules allow for rapid assembly or disassembly in a sort of 'build-as-you-go' strategy
The judges were impressed by Stride's grasp of material properties. Sian admired the fact that the proposal was 'topical', demonstrating that 'you don't always have to go down the route of Permitted Development' to make fruitful use of disused offices. Loftus commended the project's 'clarity and attitude towards thermal performance' while Kucharek also picked up on the 'warmth' of the scheme, imagining that occupants would feel 'cosseted' within the OSB pods. The design's engagement with the existing language, encouraging life within the circulation spaces, led Proctor to dub the style 'soft brutalism'.