Bold use of unconventional materials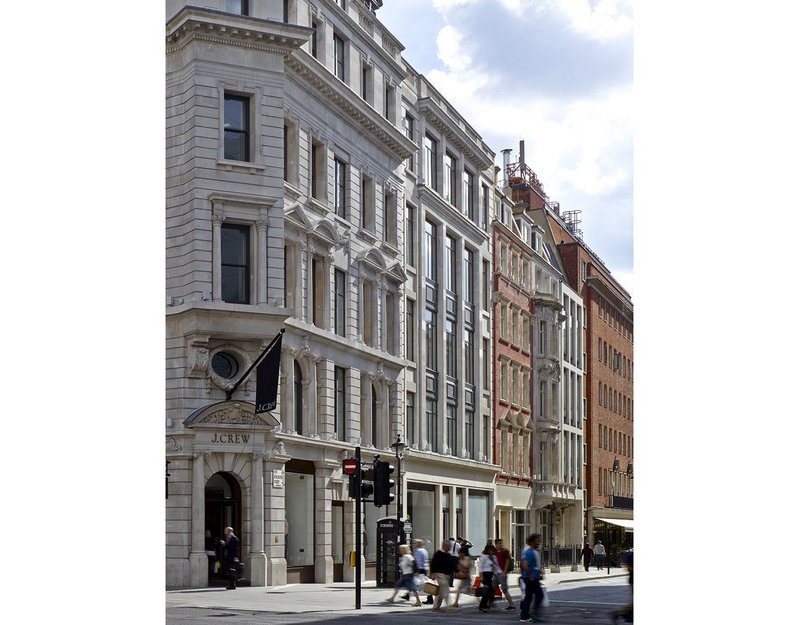 AHMM for the Crown Estate and Exemplar
Contract value: £46m. GIA: 17,700m2
Sustainability Award, supported by Sika, commended
This is a creative reconfiguration of a series of existing buildings on Regent Street and New Burlington Street to form one new office building for the Crown Estate. The project retains four listed facades, while marrying the new floor levels, and their varying fenestration heights, with a three-bay frontage to create a contemporary entrance to the development.
The building's new nature is expressed on the side and rear facades as a curved volume with a triple-glazed skin, which pulls in light and creates a small secret garden space in Burlington Mews. Composite cladding brings the warmth of timber to both the foyer and office spaces while its five-storey atrium sports profiled green terracotta tiles.
The project is exemplary in its bold use of unconventional materials for the typology, fine detailing and finishes and sustainability credentials. It displays a quiet confidence that's certain to enrich Regent Street's heritage streetscape and London's commercial building tradition.
---