Winner: Ditchling Museum of Art + Craft, East Sussex
The museum at Ditchling is a small one, built to a limited budget – but with a great degree of complexity. It has been realised in a near-perfect manner, with Adam Richards Architects giving intense attention to the design of both the museum itself and fit out of the exhibition spaces, which display the unique collection of work by Eric Gill and his followers.
Set at the heart of the almost ridiculously pretty village of Ditchling in Sussex, the building re-uses an old barn and a former school building, the new additions forming not one building but a linked family of buildings. The restored 18th century oak structure of the cart lodge is re-cast as the museum's 'first exhibit', and on arrival its atmosphere sets the tone for visitors' encounter with craft, place and the idea of the past in the spaces to come. Elements of this structure are numbered, as if in a technical drawing, placing visitors inside the exhibit.
Every opening through the CLT reveals its thickness, while hand-chamfered edges delineate each panel
The new zinc and tile clad buildings are constructed from cross-laminated timber (CLT) panels sitting on a base of glazed black brick. These are exposed internally and have a special white dye treatment. Every opening through the CLT reveals its thickness, while hand-chamfered edges delineate each panel.
CLT panels have also been used to create a contemporary version of a 'cabinet of curiosities', acting as an introduction to the collection, the village and its history. A large panel, acting as a stair balustrade, sits like an exhibit itself on top of a black brick plinth, helping tell the story of the building. In the cart lodge the ticket desk, café bar and even shop display units are made from CLT off-cuts.
All the timber and timber products on this project were FSC certified. The project succeeded in meeting its tight budget.
The judges said: 'This project is immaculate. Although it is complex, every space is very simple. It is an extraordinary achievement on a minimal budget'.
Credits
Client: Ditchling Museum of Art + Craft
Architect: Adam Richards Architects
Main contractor/builder: Westridge Construction
M&E engineer: Bailey Gomm
Quantity surveyor: Synergy Construction and Property
Project manager: Jackson Coles
CLT manufacturer: KLH UK
Timber: Spruce cross-laminated timber; English and reclaimed oak
WOOD AWARDS 2014: Existing Building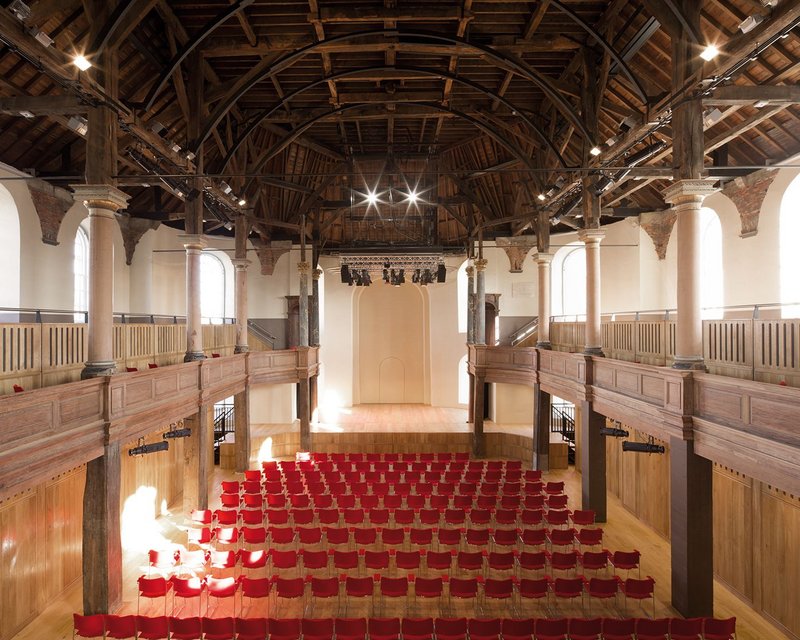 Highly commended
St George's Chapel, Great Yarmouth
Occupying the most important historic square in Great Yarmouth, St George's Chapel forms a significant piece of Georgian town planning.
The grade I listed building was built in 1714: a loadbearing brick shell with a timber structure roof and interior. It had suffered unsympathetic additions and neglect. Working to a tight budget, Hopkins Architects carefully restored and rejuvenated the chapel as a versatile space for the performing arts and placed alongside it a new café/box office.
The judges said: 'We were particularly impressed by the work at the gallery level.'
Client: Great Yarmouth Borough Council
Architect: Hopkins Architects
Joinery: Bullen Joinery
Main contractor/builder: RG Carter
Theatre consultant: Charcoalblue
Acoustics: Ramboll
Structural engineer, pavilion: Jane Wernick Associates.
Timber: European oak
---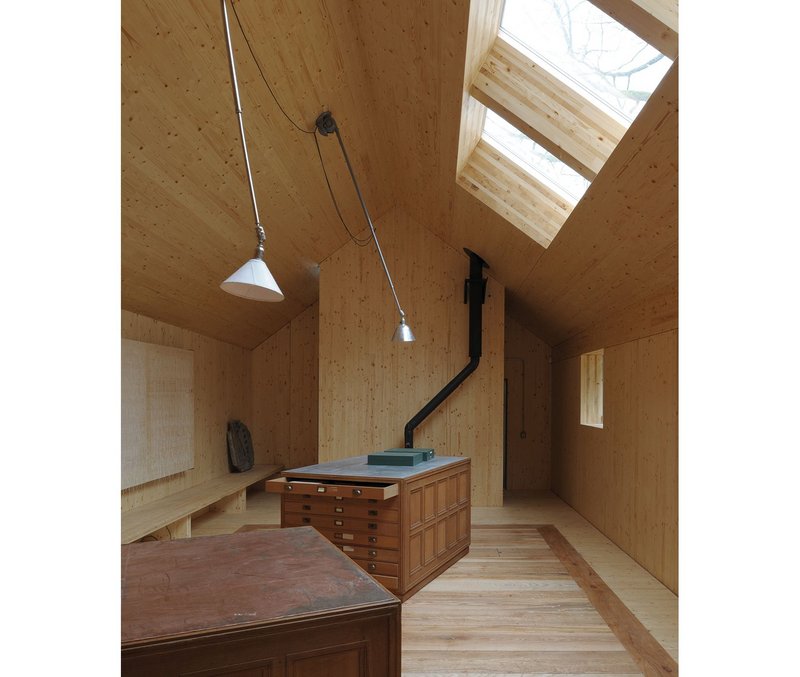 Shortlisted
Architecture Archive
Somerset
Hugh Strange Architects
---