Additions can enhance a building's history and bring it into the present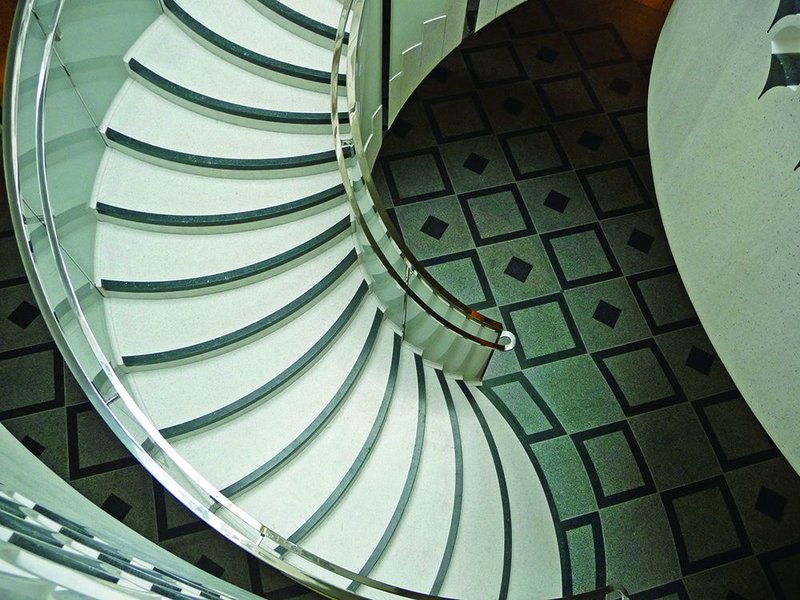 Stepping back in time Caruso St John's centrepiece spiral stair revives Art Deco at its Tate Britain refurbishment.
'To determine the time from the clocktower, is a task beyond human power. When it strikes quarter to, on the side facing you, on the other it points to the hour.' This third place effort in a 1926 limerick competition held at Radley College, was penned by a baffled pupil who couldn't understand why the school's 1847 horological centrepiece had only two clock faces, only one of which might be telling the right time. Although its diagonal stepped buttresses were added only 10 years after it was built (for playing 'Fives', don't ya' know?), it would be a century before it got (synchronised!) ­dials on all four sides, but the story embodies a process of evolution characterising much of this month's offering. The accretion of buildings over time, allowing them a function never considered in the original scheme, remains a romantic and compelling notion. So Design Engine tips its cap to the tower with its latest tranche of classrooms and the World Wildlife Fund puts its money where its mouth is, reducing its own carbon footprint by building its new HQ over an existing car park. And Caruso St John sprinkles its geometric angelica in a sweet refurbishment of the Tate gallery, holding the collection of a Victorian sugar tycoon. All additions; all done over the changing ages of a building and its users' needs, and all amounting to more than the sum of their parts.