An Englishman's home is his castle, and this year's RIBA Manser Medal shortlist proves the saying true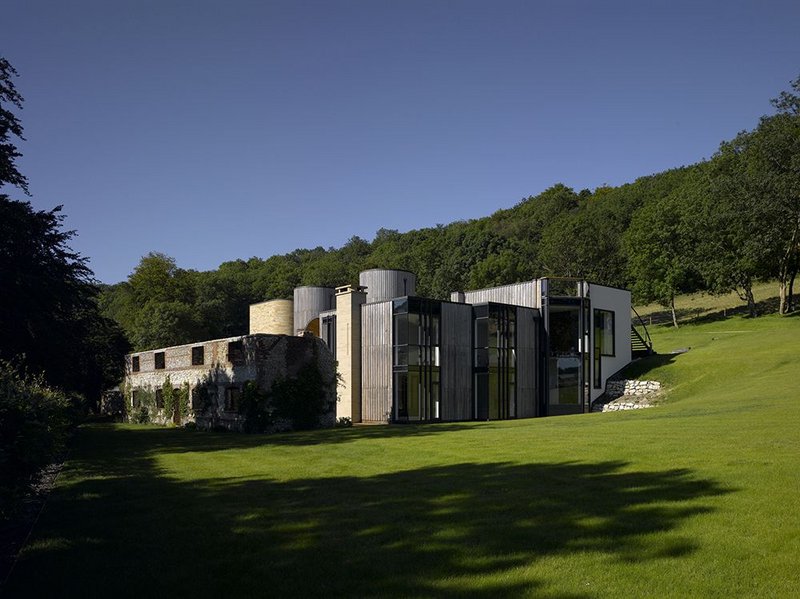 This year's contenders also give us a wonderfully eclectic overview of the English obsession with domesticity, its physical expression, and the technologies that ­facilitate it. Astley Castle enables us to live the dream with a modern-day insertion into its ancient structure. At Crowbrook meanwhile, massive panes of perfect glazing create the seamless flow of its interiors into the landscape beyond, while Slip House's hybrid MMC construction has not only created a volume of machined precision, but one that performs environmentally just about as well as is possible.
Techniques aside however, the metaphorical idea of the home continues to fascinate. At Rockmount we see homage to the ideologies of the great modernist Case Study Houses of 60s, transplanted from the west coast of America to the west coast of England. And bringing us full circle, Downley House (above), like Astley Castle, follows in the footsteps of Scotney Castle, a new house rising Phoenix-like alongside the ruins of the old. The British delight in the house, as merely one element in a greater landscape aesthetic, endures, 200 years after the 'Essay on The Picturesque' was first published. So if Uvedale Price is turning in his grave today, it'll only be to cop a better look.