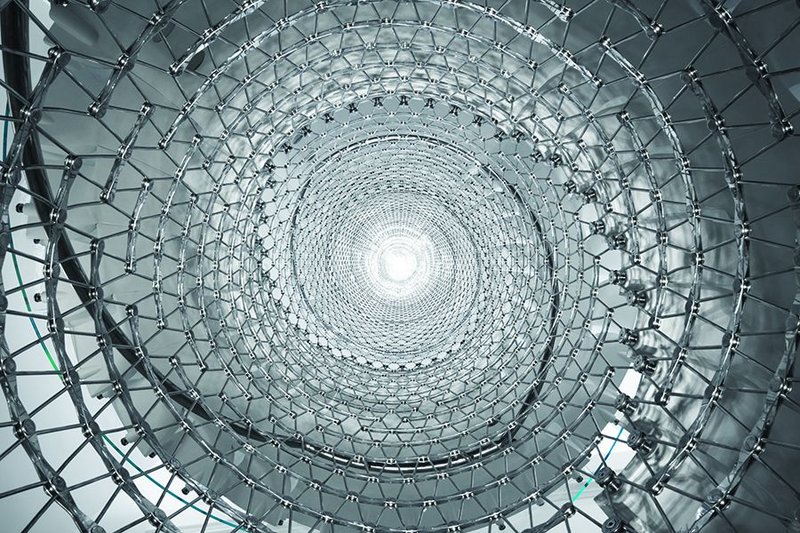 Wonder web: The steel mesh core around which Eva Jiricna's spiral stair at Somerset House is built.

Credit: Richard Davies
The Liverpool Everyman Theatre has its name lit up in designer Jake Tilson's Mersey­side Neon font, each letter nearly as tall as an Aintree pony. The trend for supergraphics continues. Architects have always wanted to show and tell. One of the disruptive developments of modernism is how much architectural vocabulary of the 19th century has been ditched in both style and building technology; the distinction between a colonnaded portico of a civic building and the developer's vernacular of Victorian housing has blurred. Look at the Scottish Crime Campus: public building or office block? It is both of course. But any building type can now be inexpensively stuck together with a frame and clip on cladding. Any building can be designed as a shed. You just have to work out the correct signage. Is it a Venturi and Scott Brown duck? Or supergraphics? Or can a colonnade be pilastered (get it?) to the facade?