Swales, grasses and creek will one day draw these new homes down to the bank of the ­River Thames.
Soft fronds and attenuating roots brush the black and buff brick of new terraces and squares with nature. These houses of polder plainness meet the gothic challenge of marching pylons straight on, although the industrial hinterland of Barking Riverside has already upset any sense of scale.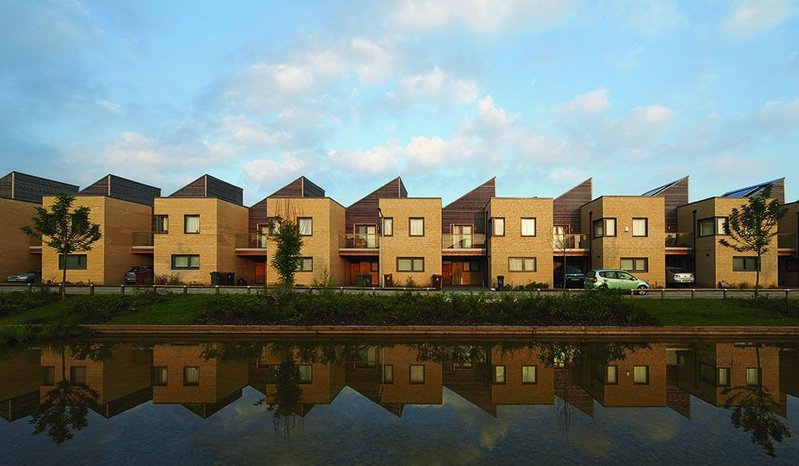 There is a Dutch flavour to both the watery landscape and the architecture at Barking Riverside's 140 ha of ex-industrial land – run as a joint venture by Bellway and the Homes & Communities Agency, as was. Sheppard Robson has six house types in its batch of 357. Those with pitched roofs face south and the sun – flat green roofs and balconies are less particular about their place. Repetitions of box and pitch, with thoughtful expressiveness around on the massing and materials, give strong lines with enough articulation; the window frames make a lot of the running here. The severe terraces and etiolated town houses are surprisingly convincing.