Insular, demure – but also bold, muscular and exciting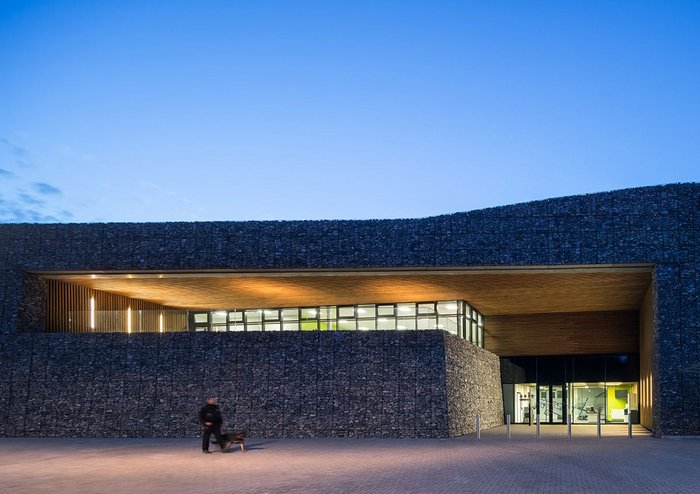 Haverstock for Galliford Try
Contract value: £16m
GIA: 5800m2
This building is a typological rarity, and given its function (for police firearms training) and PFI procurement it is difficult to envisage a programme resulting in anything more than a steel framed shed. The provision of 50m and 100m long windowless firing ranges make an insular and demure building somewhat inevitable. While it is both these things, it is also bold, muscular and exciting, and gives the impression that something mysterious and important lies beyond its epic portico.
· Credit: Simon Kennedy

· Credit: Simon Kennedy

· Credit: Simon Kennedy

· Credit: Simon Kennedy
Housed in a disused stone quarry near Portishead, it is surrounded by a horseshoe of rock. The long monolithic facade of battered stone gabions is not sourced from the quarry, where further extraction is prohibited, but is tonally and texturally in harmony. The building is highly serviced, and the extent to which these requirements are assimilated into the architecture is impressive. The way the architecture sits in its context is highly successful. The jury was impressed by the client's willing to embrace good architecture.
See other winners of the RIBA Regional Awards 2016 – South West
---