Long-empty hospital becomes valuable workspace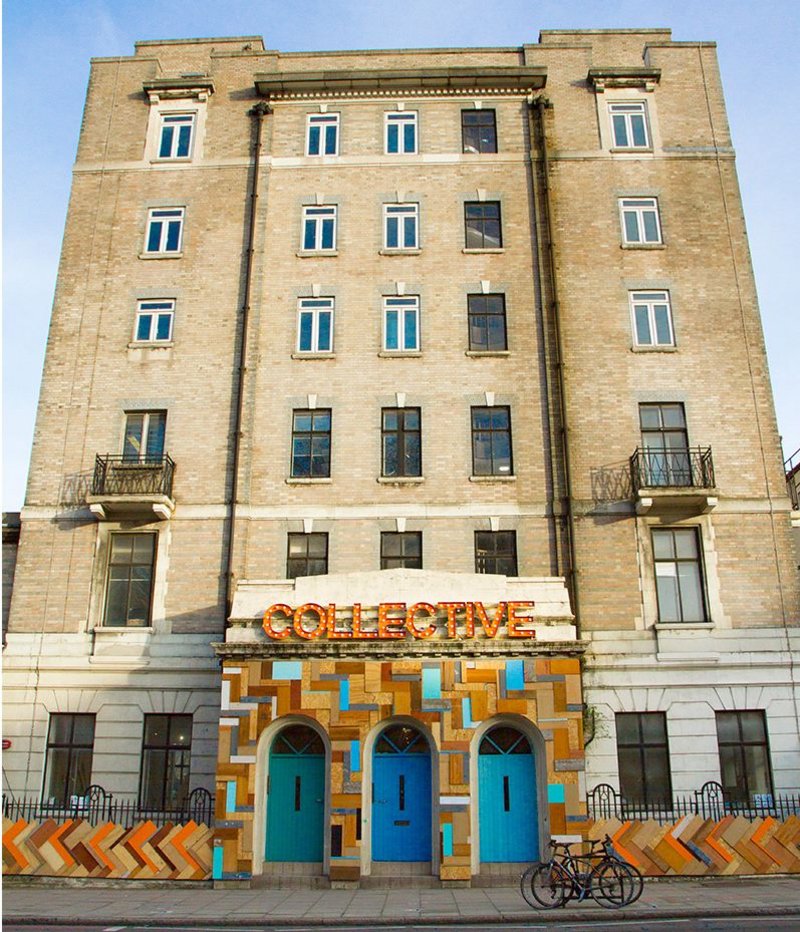 Camden Collective inhabits a former hospital near Euston Station.
Camden Collective temporary workspace, London
Architects Co-DB and RARA
A rough and ready, cheap and cheerful but valuable workspace has been created in a long-empty hospital planning blighted by the route of the HS2 railway.
Camden Collective is a regeneration project which transforms vacant and underused spaces for temporary use and provides free hot-desking space, subsidised offices and training academies teaching creative and digital skills to young people. It also fosters public art, pop-up shops and other initiatives.
The project currently uses the former National Temperance Hospital, a 3,000m2 art deco design by architect William Binnie on Hampstead Road behind Euston Station. It previously sat vacant for 15 years.
Camden Collective stripped out all the various hospital accretions, leaving raw interconnected spaces. They then left these pretty much alone, designing freestanding furniture units that can be dismantled and moved around as necessary.
The different elements of the design form a colourful patterned family of objects and surfaces, with a specially designed birch ply floor unifying the ground level.
Free co-working space is mixed with subsidised-rent office space, so companies can grow to a point where they can move into 'their' office rather than sharing with others.
---