Creative community space for sharing skills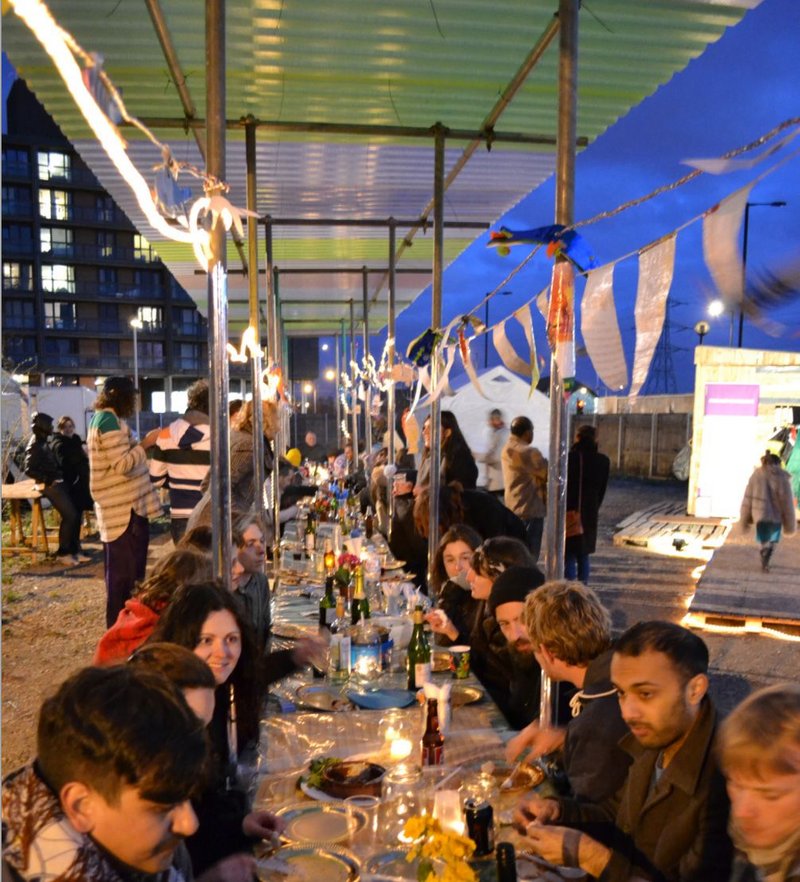 Canning Town Caravanserai community feast.
Canning Town Caravanserai, Canning Town, London
Canning Town Caravanserai trustees
This an example of an architect teaming up with others to bring their creative ideas to life. In 2010 the London Borough of Newham ran a competition for a meanwhile use for a half acre brownfield site. The idea was for a new creative community space, somewhere to meet and work with neighbours, where skills and trades could be shared.
The Canning Town Caravanserai trustees say: 'We believe that temporary places can play a critical role in strengthening neighbourhoods as they produce such encounters and leave behind networks underpinned by shared cultural experiences.'
The self-managed public space had garden allotments, market kiosks and facilities for performance, workshops and events. It was built and managed by volunteers, including members of the local homeless shelter Anchor House and architecture students.
At the end of its temporary lease, the project was dismantled in November 2015. However, talks and publications continue its works and the model is there to be picked up elsewhere. Four 'guilds' were set up to structure the project – making, growing, performing and trading.
Architectural practice Ash Sakula played a part in design with the making guide which required scavenging from contractors on the Olympic sites, designing, and assembling the structures on site. These included brick domes, the competition-winning Flitched urban barn, feasting tables, and covered performance space.
---