A temporary unit in the Wirral is the latest piece of modern architecture for the cancer care foundation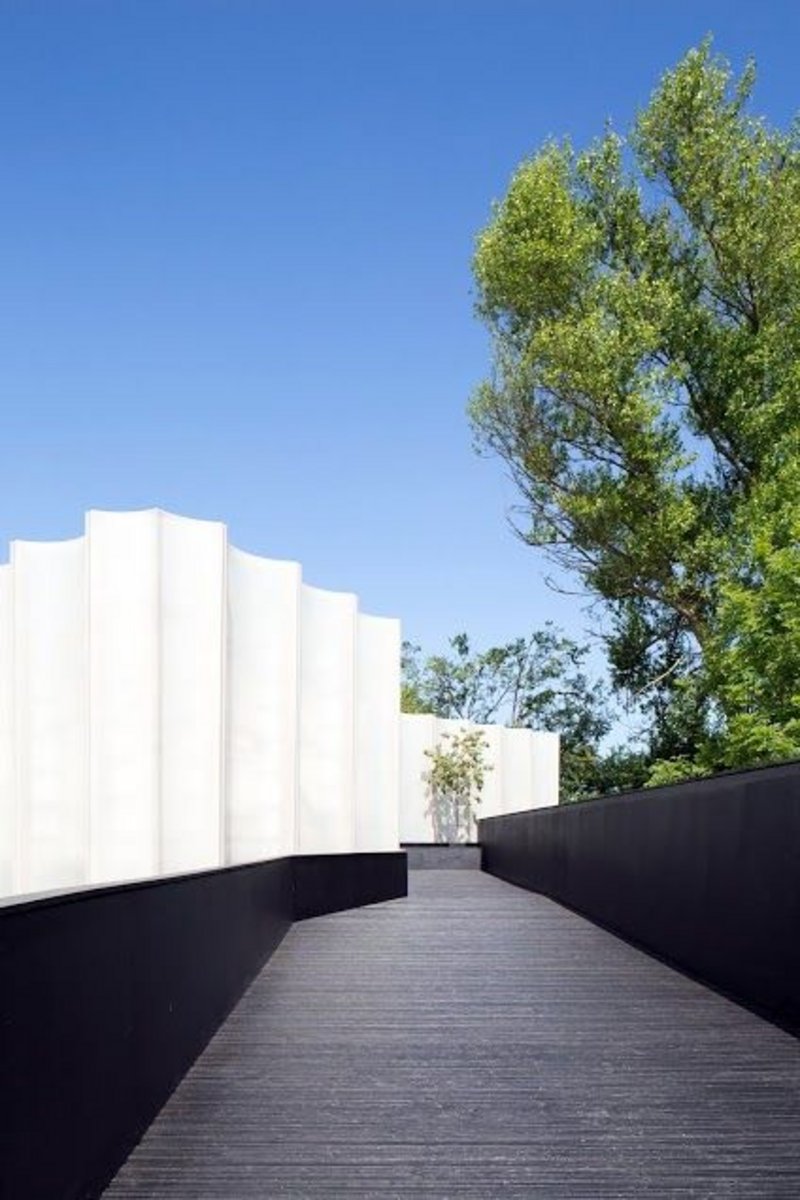 Carmody Groarke Maggie's Centre.
There's a well-established association between contemporary architecture and Maggie's Centres. The cancer care centres have been designed by such names as Zaha Hadid, Richard Rogers and Frank Gehry. Now London-based architect Carmody Groarke has taken a fresh approach with the latest centre, which has been completed at Clatterbridge Hospital in Merseyside.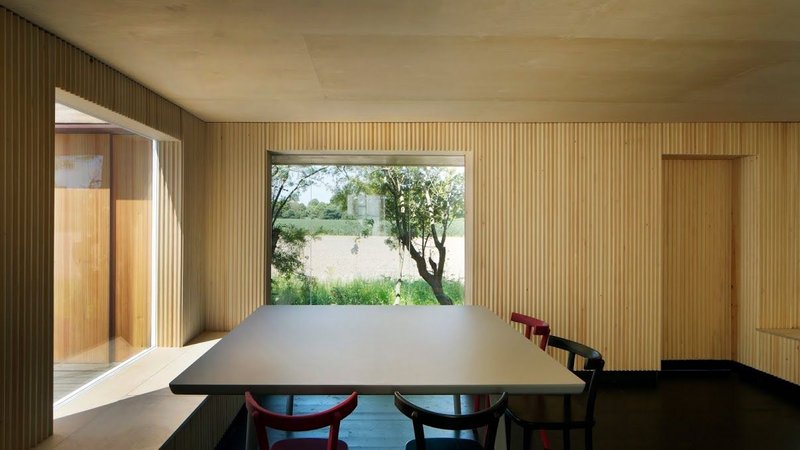 Large windows take full advantage of the views.
Maggie's Centres offer free practical, emotional and social support to people with cancer as well as their families and friends, and Carmody Groarke has designed its temporary centre with this ethos in mind.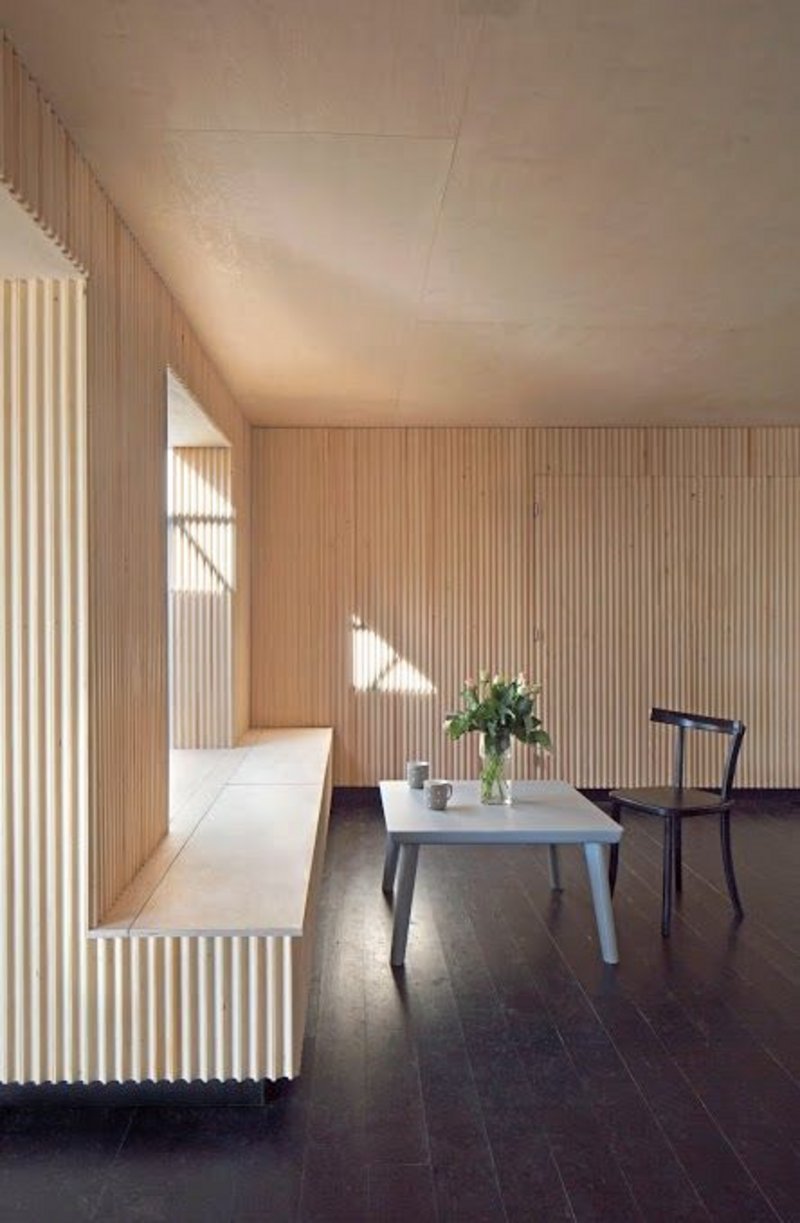 Interior of wood-lined cabin.
The site of six cabins and seven other temporary structures is enclosed by a flowing fibreglass fence, which creates sheltered gardens and secluded areas for the patients. The cabins are timber lined, with large windows that take full advantage of the panoramic views of the Wirral countryside. The rooms are on a domestic scale, and fitted with simple furnishing to offer a cosy space for patients.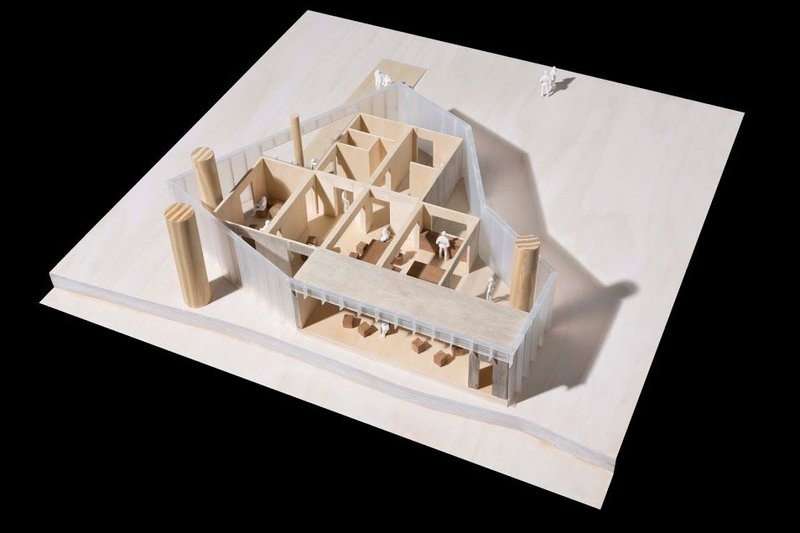 Carmody Groarke Maggie's plan.
'The team have created a visually stunning addition to our hospital, and patients now have immediate and easy access to the support services Maggie's offers,' says Andrew Cannell, chief executive at The Clatterbridge Cancer Centre.
Planning permission has been given for the next Maggie's Centre, to be built at St Bartholomew's Hospital, London, designed by US architect Steven Holl.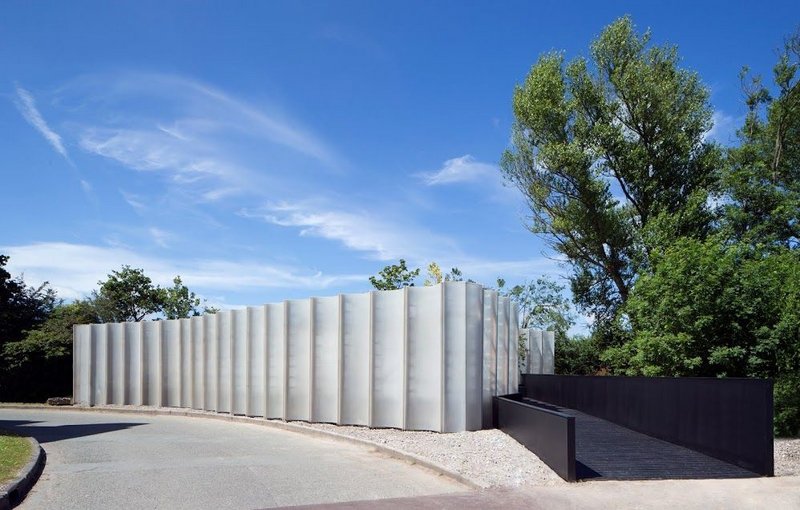 Maggie's Centre exterior.