Mexico's precipitous Casa Ventura by Tatiana Bilbao
Architectural photographer Iwan Baan does like his aerial shots. He became world-­famous when he braved the skies over Manhattan in the immediate aftermath of Hurricane Sandy, in the only helicopter prepared to risk undertaking such a trip, in order to capture an incredible night-time image of a city half plunged into darkness by flooding. First published as the cover of New York Magazine, the photo went round the world, won multiple awards, and became a fundraising poster for hurricane relief.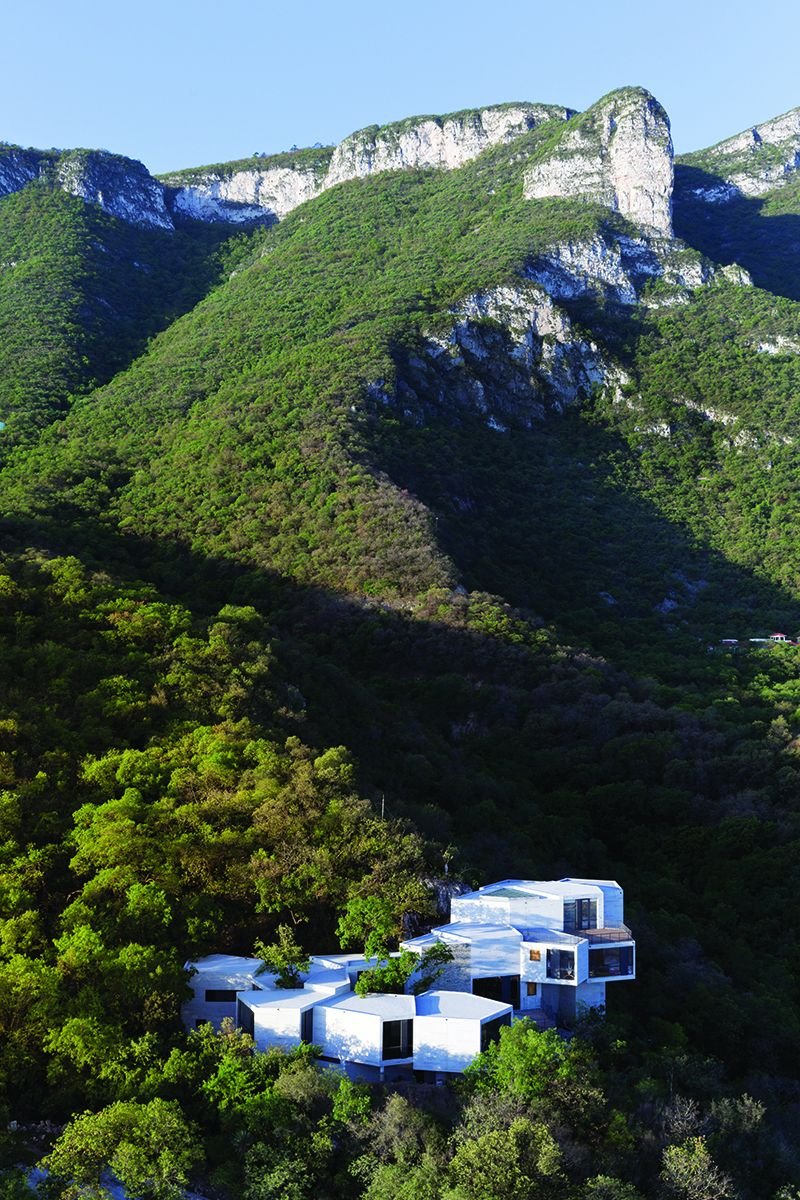 So we're delighted to show a gentler but no less intriguing aerial photo from the lens of the hovering Baan. One can only dream of this kind of house in the UK – not just ­because of planning restrictions in rural areas, but also, one suspects, for climatic reasons. Here is a house for a young family, nestling in a ­forested hillside, which is conceived as a ­hamlet of linked forms, a three-storey main body with a single-storey curling tail. The concrete building, by Mexican architect ­Tatiana Bilbao, ­exemplifies an enduring modernist dream.