Ensured the essence of theatre remained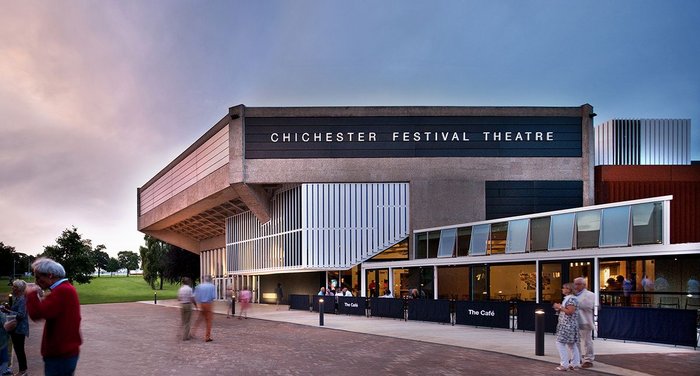 Haworth Tompkins for Chichester Festival Theatre
Contract Value: £13,000,000
GIA: 2890m2
Conservation Award
Sustainability Award sponsored by SIKA
Project Architect of the Year, to Lucy Picardo sponsored by Lafarge Tarmac
Building of the Year
Powell & Moya's Chichester Festival Theatre was built in 1963 as a pavilion in the park. Haworth Tompkins' extensive research for the refurbishment gave it a deep understanding of how the building was constructed and why. This has ensured that the essence of theatre, and more particularly the iconic concrete supporting structures, remained in place.
· Credit: Philip Vile

· Credit: Philip Vile

· Credit: Philip Vile

· Credit: Philip Vile
The architect challenged original design decisions to improve the theatre's functionality, such as altering the viewing positions of a large section of seating in the auditorium. The brief required extensive remodelling of the original structure, extensions, and alterations to make the theatre fit for purpose. The use of Corten clearly distinguishes the extended back-of-house from front-of-house and perfectly complements the brutal concrete of the 1960s structure. Design cues such vertical timber boarding were used to visually connect spaces and even provide a branding device for the theatre. Complex structural and conservation issues are handled sympathetically and with style against a tight construction timeframe. This is a true masterclass in how to restore an existing iconic building and far exceed its original ambition.
See other winners in the RIBA Regional Awards 2015 – South East