A plan of nine never-touching curves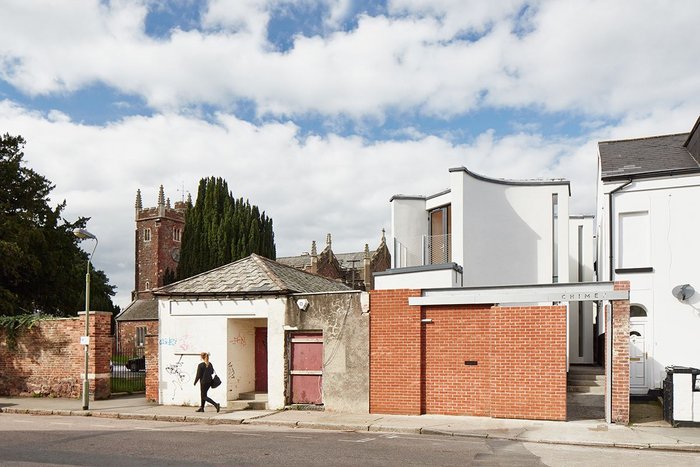 David Sheppard Architects for Ross Edwards
Contract value: £295,000
GIA: 110m2
Small Project of the Year
This one bedroom house for a musician sits harmoniously at the end of a Victorian terrace. Due to flood levels the house is raised on a plinth and the plan consists of nine never-touching curves. The concept of the curves is rigorously adhered to and any potential awkwardness of space is skilfully transformed into delight.
· Credit: Joakim Boren

· Credit: Joakim Boren

· Credit: Joakim Boren

· Credit: Joakim Boren
On arrival you are greeted by a feast of geometry and slices of light and view. Downstairs is a quirky lounge space with kitchen and eating area off to the side. Although the planning gives the sense of being effortless, one suspects it is a result of perspiration and vigour. The bedroom affords views and access to the rear garden, while the staircase sits in one of three double-height volumes and leads to the music space. Powerfully this contains a single grand piano and a stool – the instrument perhaps inspiration for the curves.
---
See other winners in the RIBA Regional Awards 2015 – South West and Wessex